MAIL ORDER INFORMATION
Items that are shown with a blue envelope can be either purchased from our shop or you can have them delivered directly to your home address as they were either manufactured before 1939 or they are on commission sale being sold by us on behalf of a third party. Items where no envelope is shown can be purchased from our shop or you can have them sent to a registered fire arms dealer near you, and you collect it from them. To order an item from us phone 01243 827500

This must be a very rare item in this country we understand it was produced as a gallery gun in America and sold in America just after the second world war. It uses a bulk fill CO2 cylinder that powers the gun you then just have to cock and load a suitable pellet. This example is in good condition seems to be black painted finish we believe may be original as the logo on the side is nice and sharp and if it had been repainted it would be covered over a bit. This also has an adapter that we had made which allows filling from a certain fitting that goes on to the bottom of the tank and allows filling from a fire extinguisher. Lovely adjustable peep sight on it which is a nice fully adjustable and nicely designed item. Wood work is quite good some scuffs and scratches. Not had as much use as you would expect if was used on a gallery, a rare item for an advanced Crosman collector.

This very nice quality air rifle is in good original condition retaining nearly all its original black finish. Stock has just a few surface marks and minor scuffs. Cocks and shoots very smoothly. The forsight we believe to be a later Walther produced item, rear sight is original, sling swivels have been fitted. Subsequent to our purchase of this rifle we discovered underneath the barrel sling swivel 2 shallow blind holes have been drilled presumably for fitting of a more basic sling loop. The holes do not go anywhere or hurt anything but we thought we point them out so to not disappoint a purchaser. Nice clear Walther markings to the cylinder. This rifle has an excellent anti bear trap mechanism which prevents the barrel flying up if trigger pulled while loading but if the barrel is pulled further back it can be de cocked, an excellent system which should be on all break barrel rifles in our opinion but has not been noted elsewhere.


This co2 operated airgun is in as new condition in its original box with all its packaging. One very small blemmish to one turret cover of the scope otherwise perfect. Also supplied with a nice quality bipod, very efficient silencer and a Walther 3-9x40 scope and mounts. Also we have fitted a co2 cylinder with a valve which means you can remove the co2 cylinder without losing the co2. And you you can use that valve on subsequent co2 cylinders. A nice smooth 8 shot bolt action mechanism excellent for hunting.




This nice tin plate childs air gun is in excellent condition mostly, retaining all its original bluing apart from one area around the cylinder where it apears to have been held in a clamp or something. As this rifle has most of its original hanging tag explaining how to loAD IT we can only asume this was held in some clamp or display for many years. The gun apears to have very little or no use and is obviously complete and working with its original barel inserted in to the front. Nice clear markings on the top a boyscout holding his staff and the words MILBRO SCOUT MADE IN ENGLAND beneath it. A collector's item.

This very neat little air rifle is not a model we have encountered before, it is a multipump-up but with a little sprung loaded magazine on the side of the barrel for bbs to go in. This example is in very good condition retaining virtually all its original bluing to the cylinder with a few spots where the bluing has come off but mostly good. Stock possibly revarnished, cocks and shoots fine, there is a number that looks to have been engraved might be a serial number or an American phone number! It is engraved on the underside of the cylinder but not visible when the pump handle is closed. It might be an Ohio phone number! A neat little multipump rifle which self loads on cocking the bolt back.

This rifle is in excellent near new condition with complete original components and has had sling swivels added to the underlever and bottom of the stock. No scope rails are fitted. We have been told it has had new internals purchased from us quite recently, it shoots with a very respectable 10 foot pounds. Does take a fair amount of cocking effort as these always do due to the minimal leverage but it shoots quite pleasantly we are glad to say as we supplied the internals for it. A very sturdily made gun. Not going to win any beauty contests, but is overall a very nice example. The bluing is actually quite nice, the metal butt plate has been repainted.

This example is in very good condition retaining most its original black enamel finish to the metalwork. The stock has been refinished it looks very nice, a nice even dark red mahogany type colour. Fitted with BSA peep sights and original front sight with beed element and foresight hood.. Shoots at around 6 foot pounds, would make a nice little target shooter as it is very smooth to shoot sand very pleasant to cock.




This is a seldom encountered rifle, we have only ever had a few in the shop and this is one we sold to its present owner some years ago. It is a nice quality Scottish made air rifle with a nice stock, auto safety catch and an all metal rearsight. This example is in good condition the metal work retains most of its original bluing with the odd little speckle beginning to show through, the varnish to the stock has a few marks and scratches and the little brass badge on the side of the stock is a replacement being a plain brass disc. No front sight hood fitted, the rifle cocks nice and smoothly and shoots at 7 foot pounds.
SUPER NEW PRODUCT
Metal sign with the Bulldog Pellet box design professionally printed on. Each corner has a hole for mounting to a wall. They come in 2 sizes and you can also choose to have the aged/slightly rusty edges look. These will look great on any gun room/workshop or maybe the bedroom subject to other halves permission!
If you have a design you would like made in to a metal sign contact us and we may be able to offer you a free one in exchange for your design. Phone us 01243 827500
2 sizes available, both available with slightly rusty look edges or clean.
24/28cm
£8.50 SMALL OUT OF STOCK
28/32cm
£18.50
IN RUSTIC FINISH ONLY

This is a lovely little junior rifle in near new condition it has a little barrel lock to open the barrel and is nice and easy to cock and smooth to shoot. All metal open rear sights it has an anti bear trap mechanism meaning the barrel will not fly up if you pull the trigger when the barrel is in the down position. Stock is very good as we said "near new". A solidly made little Russian air rifle from the 1980s. It does have a scope rail for fitting a scope. Shoots at about 4.5 foot pounds with minimal recoil.



© Copyright Protek Supplies
Our stock changes continuously so please check before travelling.

We usually have more than what is shown here in our shop. Call in and see us.


This good quality solidly made rifle is in very good condition retaining lots of its original bluing. The photo etching on top of the cylinder is visible although a little faded and best seen under a reasonable light. Very light speckling or pitting on small areas of the barrel, the stock is good with light surface wear and a few light surface scratches but no cracks or wood missing or anything like that. All original components, cocks and shoots really nicely, original open sights fitted which are all perfect a nice example much better than the usual well used ones we tend to see now days.






This solidly made rifle of all steel and wood construction has been fully serviced with new internals of our single spring kit. Done nothing for the power it is still somewhat disappointing as these always are, around 7 foot pounds, but it is much easier to cock than standard and shoots much more smoothly than standard. So therefore should prove to be nice and accurate. Fitted with Richter Optic 4 x 20 scope, the stock has been refinished and a rubber butt pad fitted. A nice little short range plinking or vermin rifle.




THIS nice example of this Birmingham UK air rifle is in excellent condition retaining virtually all its original finish, couple of very minor marks to the stock, but the bluing is in excellent condition. Fitted with a Nikko Stirling 3-9 x 50 illuminated scope and a Sportsmatch one piece mount. A new piston seal we have just fitted, and it shoots at about 10.5 foot pounds which is about right for this .177 rifle. The muzzle end cap not original but comes off and a silencer could be fitted. Cocks and shoots nice and smoothly what a good quality gun. Stock is ambidextrous the safety catch is on the left hand side and is manual so its use is optional.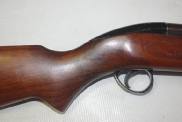 This absolute classic air rifle is in fairly good condition, the metalwork is smooth but a bit brown and lightly worn overall. All components including its rear sight and the often missing front sight hood. Stock has had a crack through the pistol grip on one side and has been repaired quite neatly see photo 3. The rifle cocks and shoots quite smoothly bit low powered but its very pellet dependent. A good solid classic quality air rifle a shame about the break on the pistol grip on this one, the repair has been done strong and well and its only on one side.


What there is off this rifle is in very nice condition and good quality. It is a very early model with solid underlever and round push button release. It cocks and shoots nicely and consistently, not too much power these were never a powerhouse. The lovely checkered stock is in excellent condition, no rearsight is fitted because about 3" of barrel has been sawn off. Someone has taken a saw and removed what was one of the nicest designed front sights there is. What a pity. They fitted a silencer, which donut make it much quieter and a 4x32 gloss finish scope. A nice quality rifle but ruined by someone for not much purpose so instead of being £285 its only £185.

This nice quality CO2 powered airgun is in as new condition and in fact may never have been used. Complete with its original manual, no box.

This nice quality CO2 powered airgun is in as new condition and in fact may never have been used. Complete with its original manual, no box.



This multi pump pneumatic rifle is in excellent condition, it is fitted with a 4x32 scope and mounts, works perfectly 6 pumps produces 9-10 foot pounds and 5 pumps not much less. These were widely available at one stage up untill the year 2000 but then disappeared and became a little bit collectable because of their interesting design. They were available with standard stock or this Italian made deluxe stock.




This is a quite well made rifle surprisingly so as we had to strip it down and fit a new spring, the power system is very efficient we got so it shoots nicely at 11.5 foot pounds with very low recoil and a nice smooth shooting characteristic. Much more pleasant than we thought it was going to be. This is fitted with a 3-9x32 scope, very good, no open sights fitted, good bluing, good solid engineering. Stock is excellent just with one small area of marring on the butt pad. Otherwise perfect and as we said fitted with a brand new mainspring.




This excellent quality gallery gun is in near new condition retaining all its original finish with not a mark on it. Has a six shot detachable magazine (shown in the lower photo), these have a rifled barrel and use 4.4mm copper coated lead ball bearings (we sell them!). They are actually surprisingly accurate, not particularly powerful but very good for their intended purpose. For this one to have survived in such remarkable condition is very nice to see.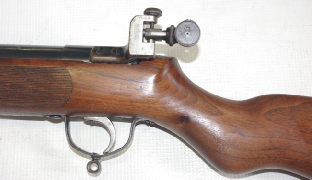 Thisa is a very nice example of an early Webley mark 3 with a serial number below 1000. This is in good working order, shoots at around 6.5 foot pounds in .177 calibre. This example has the straight through tap and the double pull trigger mechanism. Fitted with a contemporary PH16M rear sight with 6 hole eyepiece, obviously been used for target shooting, the front sight has the at the time optional extra foresight hood fitted and the blade is a post and bead type as opposed to the normal straight post type. Also fitted with a sling swivel to the trigger guard obviously this is someones competition gun or something. No rearsight fitted as it would obstruct the diopter sight. The metalwork is quite nice, so original bluing, some patina and light speckling overall, screws seem good and original, stock may have been rubbed down in the past there is slight evidence of something having been fitted above the trigger, 2 tiny screw holes having been filled in. The ribbing on the stock is nice and sharp the grain of the wood shows through nicely the badge is quite crisp, and the stock not cracked on the underside like so many are. Also has the original and correct tap lever from this very early version. So a nice early working example in good order that is been used but not abused.



This superb quality rifle is in near new condition fitted with a Nikko Sterling 3-9x40 scope and mounts. Cocks and shoots excellently, full power output, lovely and smooth.




This very highly regarded air rifle is in good condition, stock has a few minor surface marks to it none of which really break the surface, the cylinder has a few silver flecks to it but retains most of its original bluing. The rifle cocks and shoots fine, we recorded just over 10 foot pounds with lightweight Bisley Practice pellets and heavier pellet should give higher energy. Fitted with a Hawke 4-16x50 illuminated scope, a Weihrauch silencer which is highly effective, also fitted with a manually operated 9 shot magazine which seems to work alright could have been a bit better in the design process but its made from metal and plastic quite nicely. Not automatic but will speed up reloading. These rifles always prove incredibly accurate and reliable.






THISHW99S is in perfect as new condition and is fitted with a Hawke 3-9 x 50 scope. A superb shooting rifle from a superb manufacturer.





This rifle is in excellent near new condition. Fitteed with a Centrepoint 3-9x 32 scope. The gas ram has been taken out due to power issues either being too little or too much and has been replaced with a spring and guide it now produces 11.5 foot pounds with easier cocking and less recoil than the gas ram. A very pleasant rifle to shoot nice and quiet, full power, would make an excellent hunting rifle. Supplied with its original owners manual.


This example of what must now be regarded as a classic break barrel British rifle is in excellent original condition retaining virtually all its original black enamel painted finish. A few minor scratches to the barrel and some slight paint loss to the trigger guard. The stock is excellent. This has just been fitted with a new mainspring, piston buffer and piston seal and breech seal and shoots at just over 10 foot pounds with the best pellets we tried it with. Nice and smooth and consistent an excellent gun. Fitted with its original open sights including its original front sight hood all in very good order. Does not look like a scope has been put on the gun which is probably just as well as the scope grooves are crap as originally made!! Original gold paint in the "BSA MERCURY" lettering, a nice collector's or shooter's item.



This classic model of air rifle is in quite good condition having had some level of refinishing, the metalwork has been reblued and the stock has been rubbed down. Cocks and shoots fine, only about 8 foot pounds but that is often seen in these 177 versions of the HW35 of this era. Complete with its original open sights, trigger functions fine, this is the single sided safety catch. A good solid target or short range hunting rifle. They don't Make 'em like this anymo…actually they still do!! This is one of the longest lasting Weihrauch models.


This is a superb example of the very popular BSA Lightning. This example was made in Birmingham (UK) to a very high standard, cocks and shoots really nicely with a smooth shooting characteristic at 11 foot pounds with a lightweight lead pellet. Fitted with a Hawkre 3-9x40 scope. It is in virtually new condition with its original hand book, inspection certificate and paperwork for the scope. Also comes in a BSA gun bag as pictured above. Obviously had very little use and it is excellent shooting order. A lovely example of one of the nicest break barrel rifles produced by BSA back in the day.




This excellent youths or juniors air rifle is in near new condition it cocks and shoots smoothly and nicely, fitted with a Weihrauch branded 4x32 scope with a flip up front cover and a broken flip up rear cover. Lovely quality German made, no open sights supplied as no open sights can be fitted..



This is a very high quality German made target rifle which preceded later models with recoil suppression systems and instead accuracy was achieved by having an extremely high standard of manufacture, a heavy rifle with relatively low power and therefore it did not recoil very much and was very pleasant to shoot as this example is. This example is in fair condition the metal work seems to have gone some level of refinishing The stock has also been refinished. At one point it had a crack through the pistol grip which did not seem to be right through. This has been professionally repaired then the stock refinished nicely. The front sight element is also a well fitted replacement part. Original Walther diopter sight fitted with very fine adjustment the eyepiece of which is missing a bit at the bottom accidentally or by design we do not know. Very pleasant to shoot, easy to cock, excellent trigger, minimal recoil, you could spend hours plinking with this and not tire yourself out and feel joy at hitting a target with a mechanical instrument of very high quality. Has an excellent over ridable anti bear trap system. quality.





This solidly made rifle is in good working order, the metalwork has been refinished with paint and the stock has also been quite nicely refinished, there are obviously a few marks and what looks like a tiger has clawed at one side of the stock at some time. These have been filled in when the stock was refinished. Fitted with a Relum 4x15 Japanese made scope and has its original open sights. A solid little plinking rifle.




This high quality rifle is in excellent condition the metal work being near new. The woodwork has been subtly refinished with a toned sort of effect and a nice shiny finish applied afterwards. The rifle has recently been serviced and cocks extremely smoothly, shoots with virtually no recoil or noise at just below 12 foot pounds. Fitted with a Nikko Sterling 3-9x50 scope and one piece mount. An excellent hunting rifle.



This nice quality German made gun has unfortunately had a few inches chopped off the barrel. Looks like it has been competently done and foresight grooves have been re cut in to the end. It shoots at about 7 foot pounds and is quite consistent. The rest of the rifle is in quite good condition appears to have been re blued the finish is ok quite shiny bit thin in places, stock is very nice with what can only be described as perfuse checkering all over the forend and pistol grip and underside, a crack in the underside has been repaired nearly invisible in places slightly visible elsewhere. Fitted with a BSA Japanese made 3-7 x 20 scope which gives adequate image quality and fits the gun well. Turret caps are not present. Shame its been cut shorter, with full length and open sights would have been nice collector's item. A good plinker anyway.or short range hunter.
Stock No 0219
Price £95.00


This very early Vulcan is in good condition the metalwork retaining nearly all its original finish, stock is good with a few minor surface nocks and dents and little bit of wear more from storage than use. Fitted with its original open sights which are in good order, shoots at 700 foot per second with a lightweight .177 pellet, these are rare in 177 as we reckon 90% were made in .22 calibre. A collector's item now but does shoot perfectly.




This Birmingham (UK) made rifle is in good working order producing over 700 foot per second with quite a nice smooth shooting cycle. It is fitted with a Hawke 4x40 scope, an excellent working example. It is also one of the rare camo dipped versions the stock has been given a camo dipping to make it look like burr walnut. The rifle does however have issues. The stock has been partially stripped of its finish for some strange reason on the left hand side of the pistol grip leaving the plain wood to show through. Which is a shame as these stocks are quite rare they did not make them for very long. Also there is a severe dent or crimp to the silencer at the front end but that is beyond the muzzle of the barrel and is cosmetic only. Someone did not take good enough care.





This rifle is in very good sound condition retaining lots of its original finish with nice clear markings on the cylinder, complete with its original open sights. They didnt make this for very long and this is a good example shooting at 10.8 ft lb at 631 fps at 11.9g pellet. Quiet shooting.




This is an early version of the 303 later ones had an ugly shaped stock. This one has a stock similar to the previous 302. This example is in fair condition with some wear and pitting to the metal work but the solidity of its construction is still evident. The slider for the rear sight is missing but the front sight is present with its original front sight hood. A scope could be fitted. Cocks and shoots nice and smoothlly auto safety catch and anti bear trap mechanism so safe for beginners to use. We suppose these are collector's items not made any more and made to a high standard of engineering.




This example of the well known and classic BSA Airsporter is in fair condition the metalwork retaining some original bluing but with odd bit of rust speckling overall. No open sights fitted but has 4 x 32 scope which is nice and clear. Stock is quite good possibly been revarnished possibly original, no cracks or dents or major scratches, overall an average example of this quite light air rifle.



Superior quality junior rifle in excellent condition. A few light scratches to the stock, original open sights are fitted but could be fitted with a scope. Auto safety catch, this would be ideal for smaller person to begin shooting.




This a full power modern target or hunting rifle with a distinctive tapered shrouded barrel. Shoots quite nice and smoothly and produces a very respectable velocity. This example is in near new condition , it has a manual safety catch, quite reasonable trigger. Fitted with fibre optic open sights but would take a scope to take best advantage of its long range capabilities.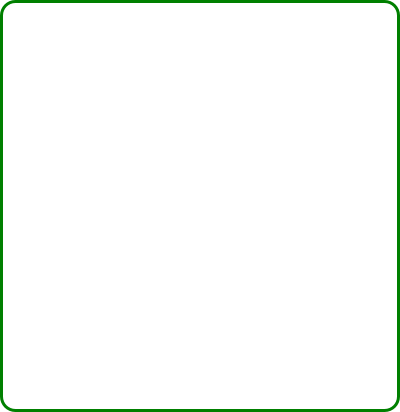 Very good near new condition, fitted with a Richter Optik 4x32 scope and mounts, has a factory fitted silencer.We believe this is a Gamo made product.

SUPERSPORT (BIRMINGHAM MADE)
This Birmingham (UK) made version of the Supersport is in near new condition apart from the open sights have been removed in place of a Hawke 4 x 40 scope and mounts. Complete with its original owner's manual, cocks and shoots fine just under 11 foot pounds, a nice solid British made rifle. Still in production under another version frankly not as good!





A good solid and reliable break barrel rifle, high velocity .177 for long range target shooting or hunting. Fitted with open sights in as new condition, manual safety catch, the red fibre optic open sight front bead is missing. Presumed lost.



This is an as new example of what is almost certainly the best quality spring piston air rifle currently in production in the world. Fitted with a Nikko-Stirling 3-9 x 50 PanamaX telescopic sight which has very good optics. We believe it is a Sportsmatch mount which is connecting the scope to the rifle. Lovely light colour walnut stock.