© Copyright Protek Supplies
THE NEW BSA DEFIANT BULLPUP REGULATED PCP RIFLE IN STOCK NOW
• 10 shot magazine
• 110 shot count per air fill
• 2 stage fully adjustable trigger
• Sturdily built
• Walnut stock
• Enhanced cold hammer forged barrel for ultimate consistency and very low noise.
• Built in sound moderator
• Manual safety catch
• Supplied with 2 pellet magazines, really nice quality carry case and air filling adapter.
SUPPLIED WITH 2 MAGAZINES
Fully regulated PCP rifle achieving consistent and dependable accuracy.
Increased 280cc detachable buddy bottle delivering up to 340 shots per fill.
Adjustable butt pad.
Adjustable Soft Touch covered wooden cheekpiece.
Fully adjustable 2 stage trigger.
Pressure gauge and "on rifle" quick fill system.
.177 in stock, .22 & .25 calibres available to order
@ £799 rifle only.

SPECIAL DEAL
WITH HIGH QUALITY GUN BAG, SUPERIOR JSB PELLETS AND BSA 3-9 x 40 SCOPE
ALL FORONLY
£899.95
• German made PCP air rifle
• Lightweight and compact (real wood!)
• Side lever action
• Multi shot (10 pellet mag) (2 supplied)
• Full power
• Ambidextrous thumbhole stock
• Adjustable butt plate
• Air fill gauge
• .22 calibre
£895.00

WEIHRAUCH HW110K LAMINATE


• Precharged pneumatic
• 13ci tank size
• Semi-semi auto (push trigger forward after shot for instant next shot)
• .22 calibre
• 30 round mag
• Long accessory rail
£469.00


The new MCX Virtus air rifle is powerful enough to hunt small game such as squirrels and rabbits and is great for pest control in addition to target shooting. Unlike CO2 powered airguns the high pressure air in PCP models are less affected by extreme swings in temperature, making the MCX Virtus PCP an excellent all weather airgun. Performance will be consistent, whether shooting on hot summer days or in very cold temperatures.


• Manual loading PCP rifle
• Lever action
• 14 shot mag in .177, 12 shot mag in .22
• .177 calibre in stock
• Thumbhole ABS stock
• Air gauge to tell you how much gas you have!
• Robust construction for professional use
£329.00
MAIL ORDER INFORMATION
Items that are shown with a blue envelope were can be either purchased from our shop or you can have them delivered directly to your home address as they were either manufactured before 1939 or they are on commission sale being sold by us on behalf of a third party. Items where no envelope is shown can be purchased from our shop or you can have them sent to a registered fire arms dealer near you, and you collect it from them. To order an item from us phone 01243 827500
If you think pre charged pneumatic air gun shooting is too expensive then have a look at this...ready to go shooting package
From Sportsmarketing is the pre charged pneumatic bolt action air rifle. We have had nothing but good reports on this gun. You can fire single shot with the supplied pellet tray or 7 shots with the supplied magazine. Comes with filling adapter and has a pressure gauge neatly in the stock to tell you how many shots you have left. Full hunting power .22 calibre. Ideal beginner's, junior or ladies gun.
HERE IS WHAT YOU GET:
• .22 PR900 pre charged multishot rifle
• 3-9 X 40 telescopic sight (SEE BELOW)
• Telescopic sight mounts
• High quality hunting/target shooting pellets
• Charging pump to fit gun, ready to go.
£299.99 the lot
Pre charge the rifle ready for shooting with the special pump Included in package
WE HAVE UPGRADED THE SCOPE ON THIS PACKAGE FROM THE STANDARD 4X SCOPE TO A 3-9X ZOOM MAGNIFICATION TELESCOPIC SIGHT FOR THE SAME GREAT PRICE.
NOW WITH UPGRADED AIR GAUGE
Why pay more?
Well there are some reasons actually, but we won't go into that in what is essentially a sales pitch! Suffice it to say this will meet some purchaser's needs fully and for others a stepping stone on to greater, and more expensive items

• Rugged all round model
• Durable Varmint thumbhole stock
• Form fit and force-fit barrel lock for constant precision
• Smooth, quiet and vibration free shooting
• High capacity bottle
• Durable ABS stock
• Excellent German engineering
ROTEX RM 8 VARMINT
8 shot
We have scopes, pellets, bags, cases, targets, cleaning kits and more.


• 12 shot (.177 cal) magazine loading
• Walnut stock
• Magazine with index
• Adjustable trigger pull
• Weaver scope rail
• Quattro trigger
• Safety catch
• Air fill pressure gauge
120-140 shots on an air fill
730mm long, 3.45kg weight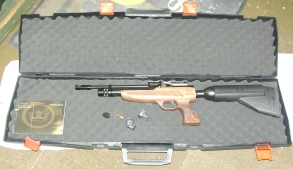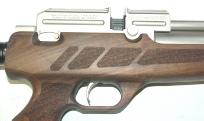 Supplied in a good quality hard case.
This must represent the best value PCP rifle we have ever encountered. It is a really nice quality well made item with a good quality Turkish walnut stock. A large capacity buddy bottle gives 160 shots before you need to refill. A gauge lets you keep watch on air level. Supplied with 2 magazines, silencer and a single shot pellet tray. It shoots at 11.4 foot pounds, a power adjuster allows lowering of the power for shorter range and more shots from a fill. A nice positive side lever mechanism on left side for comfort in cocking while holding the rifle. The scope rail takes 9-11mm dovetail or weaver mounts. Compact and powerful, a uniquely good rifle to hold and shoot.
.177 and .22 calibres in stock.
£375.00 OUT OF STOCK

Our stock changes continuously so please check before travelling.

We usually have more than what is shown here in our shop. Call in and see us.
• Multi shot magazine fed 7 shot
• .22 calibre
• Pistol grip cocking, really cool
• Can be used single shot as well
• With silencer
• Tactical extending stock for perfect fit
• Available with black pistol grip as shown or tan pistol grip
• Picatinny rails for accessories and 9-11mm top rail for a scope
Push the pistol grip forward/back to cock the gun and index the mag ready for next shot. Really snazzy.
The mechanism that neatly connects the pistol grip to the cocking mechanism.
£359.00
Very limited quantities available

A CLASSIC STYLE PCP RIFLE FROM WEBLEY
THE WEBLEY RAIDER CLASSIC
• 12 shot magazine fed
• Get around 70 shots from a single air top up
• Air pressure guage
• Rotating anti dust cover on air filling port
• Walnut stock
• Beautifully chequered stock with the Webley logo
• Rubber butt pad
• Safety catch
• Full power
• Shrouded barrel
• Available in .177 or .22
OUR PACKAGE IS FITTED WITH A NIKKO STIRLING 3-9 X 50 ILLUMINATED SCOPE AND 2 PIECE HIGH QUALITY MOUNTS FOR SUPER STABLE PERFORMANCE
£495.00


12 shot precharged pneumatic air rifle, .177 calibre, bolt action, stunningly similar to the K98 with stock cut outs to accept a K98 sling. With built in air pressure gauge and a whole lot of charisma. 112cm legth.
WAS £430.00
NOW £50.00 OFF SO £380.00
HATSAN FLASHPUP
14 shot PCP, compact, full power, only 25" long, in wood stock or synthetic stock, both versions have air level guage and perform superbly.
Supplied with sound moderator
.22 Wood stock is £399 IN STOCK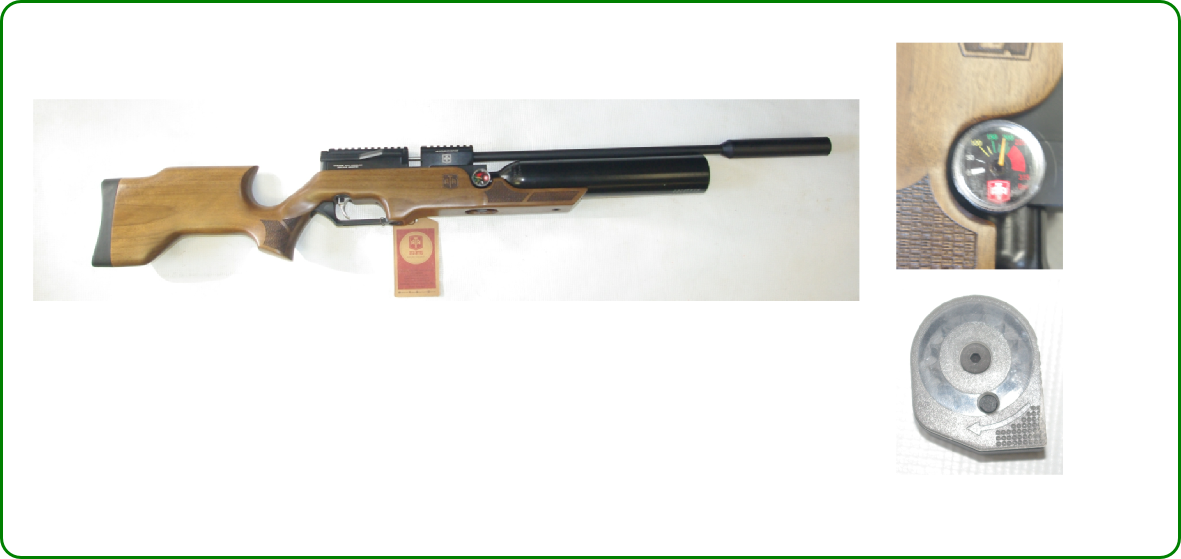 Fill up to 220 bar with the pressure readout easily visible on the side of the rifle.
A large magazine means no fumbling to load pellets.
• Sidelever PCP air rifle
• .22 calibre
• Large air cylinder for extended shooting sessions
• 12 shot large profile magazine (2 supplied)
• Pressure gauge shows remaining air
• Safety catch incorporated neatly above trigger
• Supplied with very effective sound moderator
• Overall length with sound moderator fitted is 112cm
• Turkish made
£399
Combo deal, add a Victoptics scope (£99) and get the combo for £470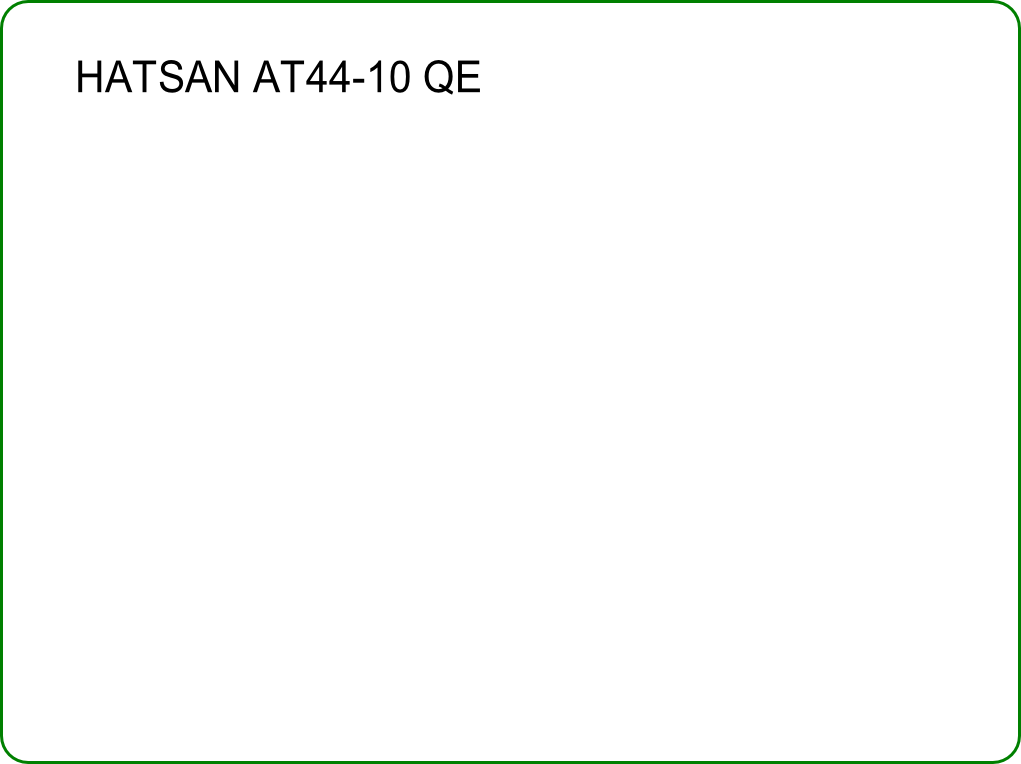 This is a 10 shot magazine fed hunting rifle that is supplied with 2 magazines. It has a fully adjustable butt pad and cheek piece for best comfort and fit leading to best accuracy. The air cylinder holds enough air for about 60 full power shots. The rifle is cocked by a slick side lever action, and the trigger is a superb 2 stage design. Air pressure readout is on the end of the removable cylinder which you do not need to remove to fill the gun. Sling swivells are fitted so you can easily attach a sling and there is a Weaver type rail under the gun in cas you want to fit a laser sight. We supply this rifle with a superb illuminated reticle 3-9 x 50 Nikko Sterling telescopic sight and high quality mounts.
Calibre is .22
Package price £469.00 OUT OF STOCK

Compact and lightweight design, 10 shot magazine fed hunting gun. Easy to carry and quick to top up with air. Manual safety catch in front of trigger. .177 calibre UK made.
£369.00 OUT OF STOCK

• Pre-Charged Pneumatic (PCP) side-lever action, multi shot air rifle.
• Precision rifled choked barrel for accuracy, threaded for half UNF sound moderator & fitted muzzle cap.
• Detachable 10-shot rotary magazine, 2 supplied
• Ambidextrous wooden stock
• Detachable steel air cylinder tube (180cc). Spare cylinders are available.
• Built-in pressure gauge on the air cylinder to monitor the cylinder pressure.
• Includes quick-fill nozzle & air cylinder discharging cap
• Dovetail groove receiver for both 11mm and 22mm scope mounts.
• Manual Safety & Auto Safety
• Anti-double pellet feed mechanism preventing more than one pellet loading into barrel.
• Patented anti-knock system to prevent gas wastage when rifle is knocked or bounced.
• Quattro Trigger: 2-stage full adjustable trigger for trigger travel and trigger load.
SPECIAL OFFER ONLY £425 with Victoptics 3-9x40 scope and mounts. £399 rifle only.
PHONE AND CHECK STOCK BEFORE TRAVELLING



This HW100 is an early model that we have told by seller that it was serviced by Weihrauch, fitted with a silencer that is REALLY effective. Magazine system on this model is about the most reliable we have ever seen, the clips hold 14 pellets each (2 clips supplied). Fitted with a Nikko Stirling 3-9x50 adjustable objective scope. Overall in very good condition.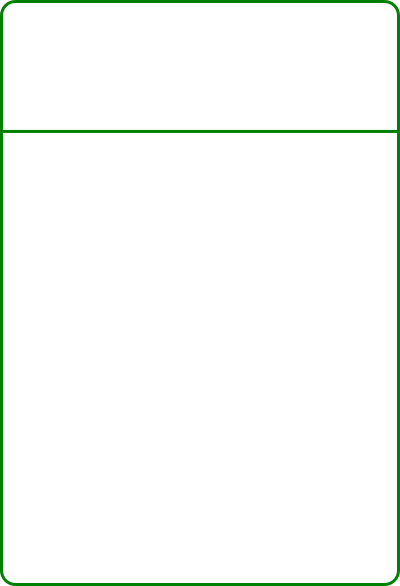 This highly regarded hunting rifle is in excellent working order, shoots at just below 12 foot pounds using Accupels and JSB pellets that we tried. The action of the rifle is near new condition, the stock has been customised, lightened with wood removing in places and given a green paint type covering. Designed for practicality in the field rather than looks. Fitted with a BSA 4x32 Essencial scope which is a nice clear no nonsense scope and also supplied with its filling adapter. Also fitted with a Jack Pyke camo sling and quick release swivels and what appears to be a custom trigger which does not have a safety catch and a brass bolt handle. Also a 10 shot magazine.


This rifle has been fitted in to a really nice quality Plano customised carry case. Fitted with a Hawke 3-12 x 50 scope illuminated reticle, Sytong night vision, bipod, sling, 2 mags, filling adapter and more. A great quality hunting combo ready to go and in good condition, it has been well looked after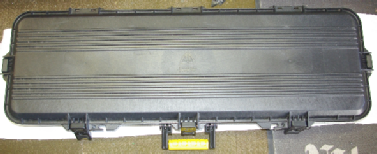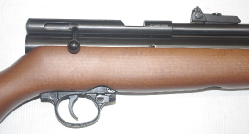 Ideal as a fist pre charged gun this Beeman is an easy going shooting companion, air filling is easy it only needs 2000 psi, so is ideal to fill with a hand pump. It has a guage for air pressure and is a bolt action single loader. Manual safety catch and open sights and you can fit a telescopic sight if you wish. Real wood finish and in .22 or .177 calibres in stock.
Bolt action cocking and loading. Safety catch is on front of trigger guard.
Air pressure direct reading on underside of rifle.

SUPER DUPER OFFER
NOW SUPPLIED WITH AN AIR PUMP SO YOU CAN BE FULLY INDEPENDENT
PACKAGE PRICE IS ONLY £250





14 shot rifle fitted with Weihrauch silencer, Nikko Stirling 3-9 x 50 illuminated mildot scope, and adjustable bipod. All in like new condition with 2 magazines and fittings in their original box plus original hand book and box for the scope. These rifles shoot superbly and are always accurate. Excellent hunting rifle.