© Copyright Protek Supplies


A very nice German engineered and made break barrel air rifle in .177 calibre. Easy to use and highly reliable, will last you many years and give many years of great service like all Weihrauch products. Fitted with an effective sound moderator making it perfect for both target shooting and pest control.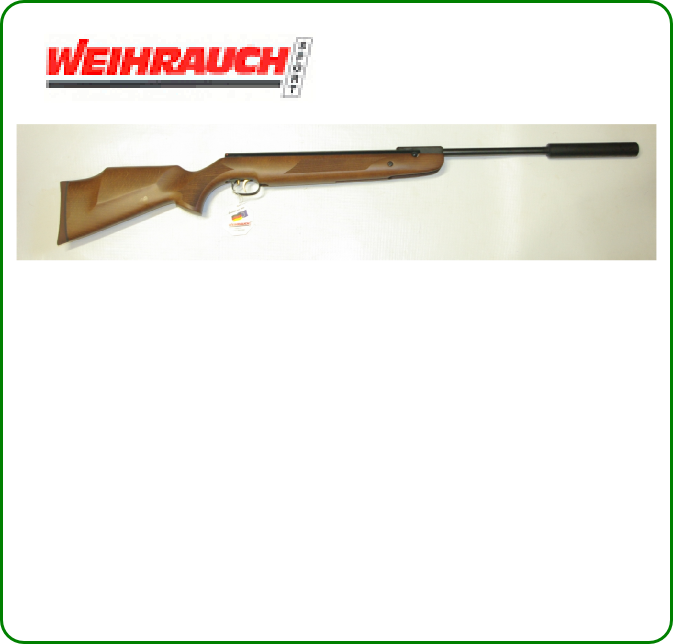 An easy going break barrel air rifle, offering full UK power level , relatively light weight for a solid German made air rifle. This is the carbine (short) version. Fitted with effective sound moderator and in .22 calibre.
This is the modern version of the multi competition winning HW77k. Many people say the fixed barrel adds to the long term accuracy of the rifle. It does make the rifle a bit heavier but absorbs more of the recoil which is not very much on a well engineered German made quality rifle.. A real joy to own. Up to the legal limit and up to the job! Fitted with an effective sound moderator. .177 calibre.

ARTEMIS SR900S
SIDE LEVER MULTISHOT
AIR RIFLE
• Side lever cocking
• Ambidextrous stock
• Semi bull pup design
• Smooth trigger with adjustable pull
• Can be fitted with sound moderator
• 9 shot mag and also single shot tray
• 3 magazines supplied which can be stowed in gun
• Comes with single shot tray
• Safety catch
• Consistent 9.3 ft/lbs power
• Great target or hunting gun
.177 and .22 available
£159.00


Extra mag for your Sig MCX or MPX gun, with 3 pellet belts. £49.95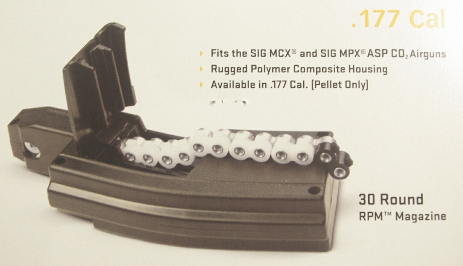 SIG SAUER MCX
30 shot CO2 powered using a highly reliable band fed magazine, fires pellets as fast as you can pull the trigger.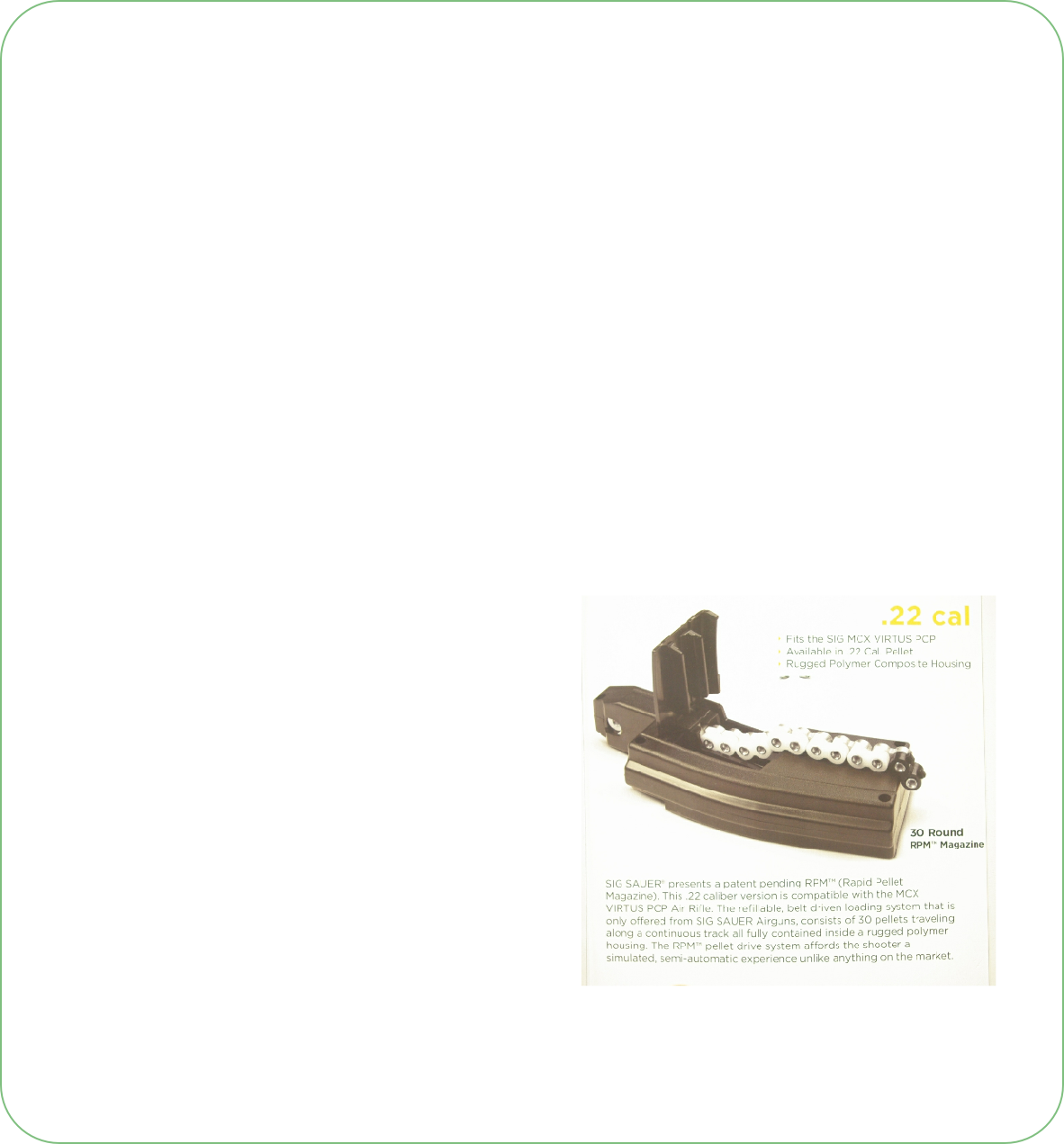 MAGAZINE FOR SIG SAUER MCX VIRTUS PCP




This fantastic looking junior gun is an ideal start to air gun shooting. Weighing in at just 2Kg and only a tad over 1 metre long it still achieves a very good power output yet is light due to the synthetic skeletal stock made from tough ABS plastic. The safety catch is automatic and the barrel is ABS shrouded so young greasy fingers won't leave the barrel rusty! The overall shape is very pleasing. The open sights are fibre optic but you can also fit a scope if desired. Calibre at the moment is .22 and we are expecting .177 in stock soon. Velocity is 700fps with .177 and 500fps with .22


Lever action, wooden stock, fires .175 metal BBs.


This is the B2 but with a deluxe quality stock fitted. A good value air gun.

WITH A 3-9 x 40 SCOPE WHICH IS NOT SHOWN IN THE PICTURE,


REMINGTON TACTICAL AIR RIFLE
Features usually found on more expensive guns like adjustable cheek piece, thumbhole stock and sound moderator for a bargain price. And its FULL HUNTING POWER. .22 calibre. Fitted with a 4x scope ready to go. Feels great to shoot.
Ask to see it in our shop.
£169

The XS78 is powered by highly efficient CO2 gas. Simply purchase cheap, disposable powerletts (similar to the old sodastreams). The bolt action makes loading a pellet in fast and easy. The great advantage of CO2 power is you can fit a sound moderator (silencer) very easily and noise is reduced hugely. A brilliant hunting gun. (scope shown is optional extra).


VICTORY CP2, it's a rifle or pistol, it's single or multishot, it's a great idea!!


• CO2 powered gun
• Comes with 2 barrels, long and short
• Removable stock to make pistol or rifle
• Single shot pellet tray included
• 7 shot rotary pellet magazine included
• Comes with screw on silencer
• In choice of black or camo finish
• Excellent hunting or target gun for any age
Shown here are the black version with short barrel, stock and silencer attached and the camo version version with long barrel, stock and silencer attached.
The only decision you have to make is the finish, black or camo. Easy.
12x CO2 capsules and BSA pellets FREE!!

CROSMAN 1077
12 shot CO2 semi automatic, rifled barrel pellet repeater.
£125.00



YES, ITS THE CLASSIC TOMMY GUN M1A1
• CO2 powered
• Semi auto operation
• Imitation wood
• Fires 4.5mm steel shot
• Good heavy weight
• 30 shot magazine
• 810mm long (32 hinches)
£349.95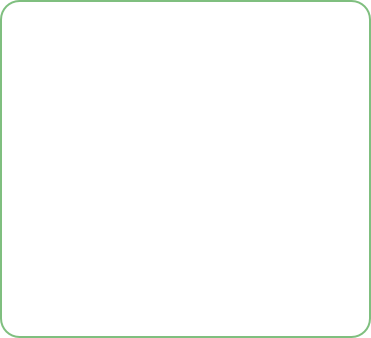 B2 Break barrel air rifle
This superb value for money air rifle has been responsible for more people joining the sport of shooting, than any other.
£59.95
now with improved stock and finish


CR600 CO2 POWERED MULTISHOT RIFLE
Just pop in a standard CO2 cylinder and you are ready to load up 7 pellets for bolt action shooting. Or you can use the single shot pellet tray. Accurate and great on power. Now with detachable silencer.
£179.00
Just put 7 pellets in this magazine (supplied with gun) and bolt action the gun for each shot.
We have many more rifles in stock than are shown here. Supplies are a bit sporadic at the moment so always phone or visit our shop (when allowed) for latest stock information.
Our stock changes continuously so please check before travelling.

We usually have more than what is shown here in our shop. Call in and see us.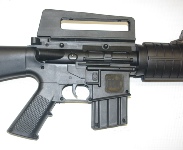 MILBRO SYN M16
Looks really cool like an M16 but it is a good quality, powerful, break barrel air rifle .You can fit a telescopic sight to it or use the open sights. Comfortable to point and a lot of fun to use. .177 calibre.
£119.95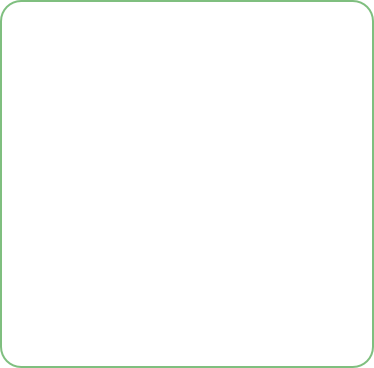 XS12 Break barrel air rifle
Medium sized air gun, well balanced with a comfortable cheekpiece stock. With an automatic safety catch this rifle is great for beginners.

Imagine, a spring powered, multishot, magazine fed gas ram rifle…
THIS IS THE HATSAN SPEEDFIRE RIFLE
No filling from a tank or pump, no CO2 capsules just cock it and your ready you do not even need to put a pellet in each time you cock it. Just fill up the magazine with pellets and sit it in the gun. It comes in .177 or .22 calibre and the magazine holds 12 shots in .177 or 10 pellets in .22 calibre. The rifle is powered by a sealed gas ram system that you cock the same as you would a spring gun but there is no spring it is done with gas so is smooth and consistent to shoot. The rail on top will accept a Weaver mount or a standard 9-11mm mount for a scope of your choice. And it comes with 2 magazines for up to 24 shots ready to go.
£189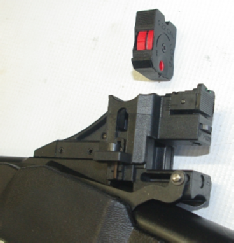 Fill mag with pellets, drop in…ready to go

SMK MODEL 15
The model 15 is a fantastic value for money, compact size, air rifle. Its also a superb youngster's "first gun" .177 calibre
Special offer price only
£79.99
SPECIAL OFFER FOR JUNIOR SHOOTERS

JUNIOR RIFLE FOR THE JUNIOR SHOOTER

HATSAN ALPHA
From Hatsan is this great little air rifle for juniors. It is only 105cm long and very lightweight and durable. The barrel is shrouded in a plastic easy grip outer. Fibre optic open sights are fitted a s standard but you could put a telescopic sight of laser sight on the universal mount rail. Simply break the barrel, pellet in, close and your ready. Safety catch is automatic so do not forget to push it in when the gun is pointing in a safe direction. .177 calibre.
£74.99
HW99
• Easy going moderately light weight gun (for a quality German made item)
• .177 calibre
• Ideal target practice or mid range hunting
• Excellent German engineering
Open sight system fitted but you can fit a scope instead.
£249.00


• Fires metal shot from a 50 shot mag
• Pump action, fast to cock
• Flip up peep or open sight, metal front sight
• Solid wood and metal construction
• Up to 350 foot per second velocity
• Decorative embossing on receiver
• Smooth bore steel
£79.95




It all starts with Daisy™

• Limited edition, only 215 made
• Special nickel finish
• Laminate stock, lovely black and grey finish
• Screw off silencer
• .22 calibre
• Really smooth shooting
• Numbered 149 of 215
£570.00


Limited edition of only 215 made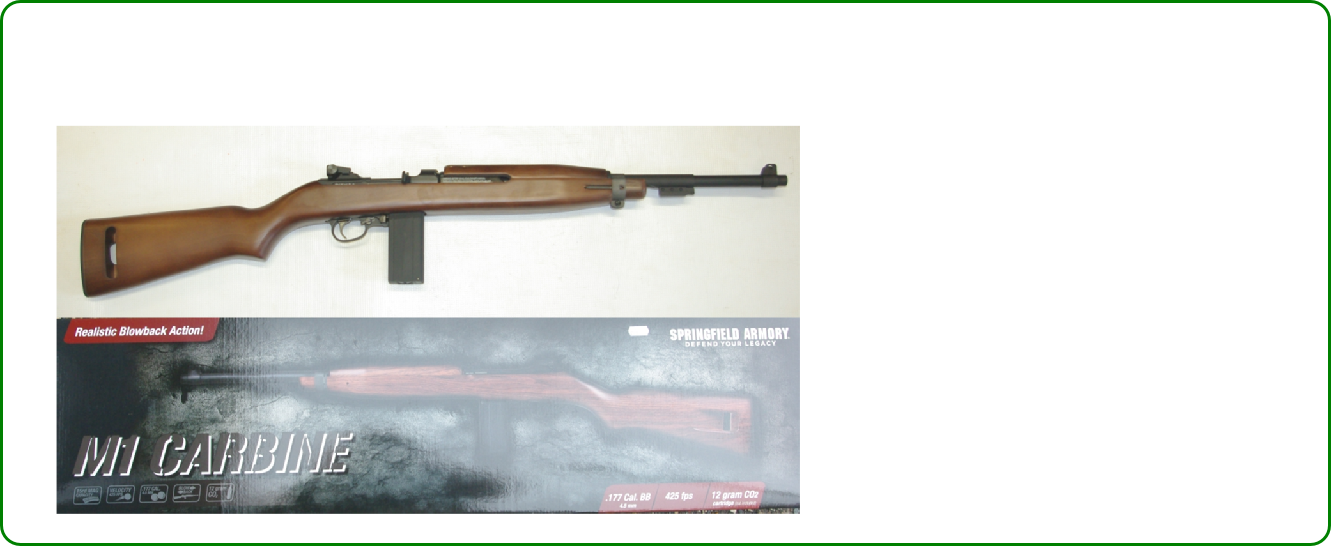 SPRINGFIELD ARMOURY M1 CARBINE
• .177 calibre bb firing air rifle
• Magazine holds 15 rounds
• Up to 425 feet per second
• Blowback action
£299.00 OUT OF STOCK
In US military service from WW2 through to the 1970s, the legendary M1 carbine is now available as a CO2 powered .177 steel shot firing replica! Featuring proper wooden stock and a full metal action, the Springfield Armoury M1 Carbine has the look and feel of the original. It has a gas powered recoil system that gives the shooter the most amazing authentic shooting experience of the original M1 possible.


• CO2 powered (dual capsule) fit inside removable magazine which holds 25 steel bb. Flip up front and rear sights, really solid good weight well built, has adjustable stock length. Rails top, side and under. 29" long when stock fully extended.

THE "INTRODUCTION TO RIFLE SHOOTING" PACKAGE
REMMINGTON EXPRESS
ALL FOR ONLY £179.95
Ask us about the many target systems we have when you buy this package.
The Remmington Express is an easy going but good on power air rifle. It has fibre optic open sights but we have fitted a 4 x 32 scope for enhanced performance. Safety catch is automatic and it has a rubber recoil pad and the stock is real wood nicely finished. We supply this package with a good quality padded gun bag and pellets to get you started in the relaxing hobby of air gun shooting.
Remember, we are flexible and the telescopic sight or gun bag or even the pellets can be upgraded (at additional cost as appropriate). Also this rifle is available in .177 or .22, the calibre you choose depends on where and what you are shooting at, advice given in store!


• 30 round pelet firing
• CO2 powered 88g or 90g cylinders will work
• Integrated silencer
• Rifled barrel
• Full metal body
• Up to 600 foot per second velocity
• Great colour
RRP is £449
Our price is £399
SIG SAUER MCX RATTLER CANEBRAKE CO2 AIRGUN


• Single shot bolt action
• CO2 powered from standard 12g cylinder
• Around 25-30 shots from a cylinder
• Hunting power to about 25 metres
• Very compact, one of the smallest hunting rifles
• Supplied with basic telescopic sight and mounts
• Sound moderator available
• .22 calibre
£179.00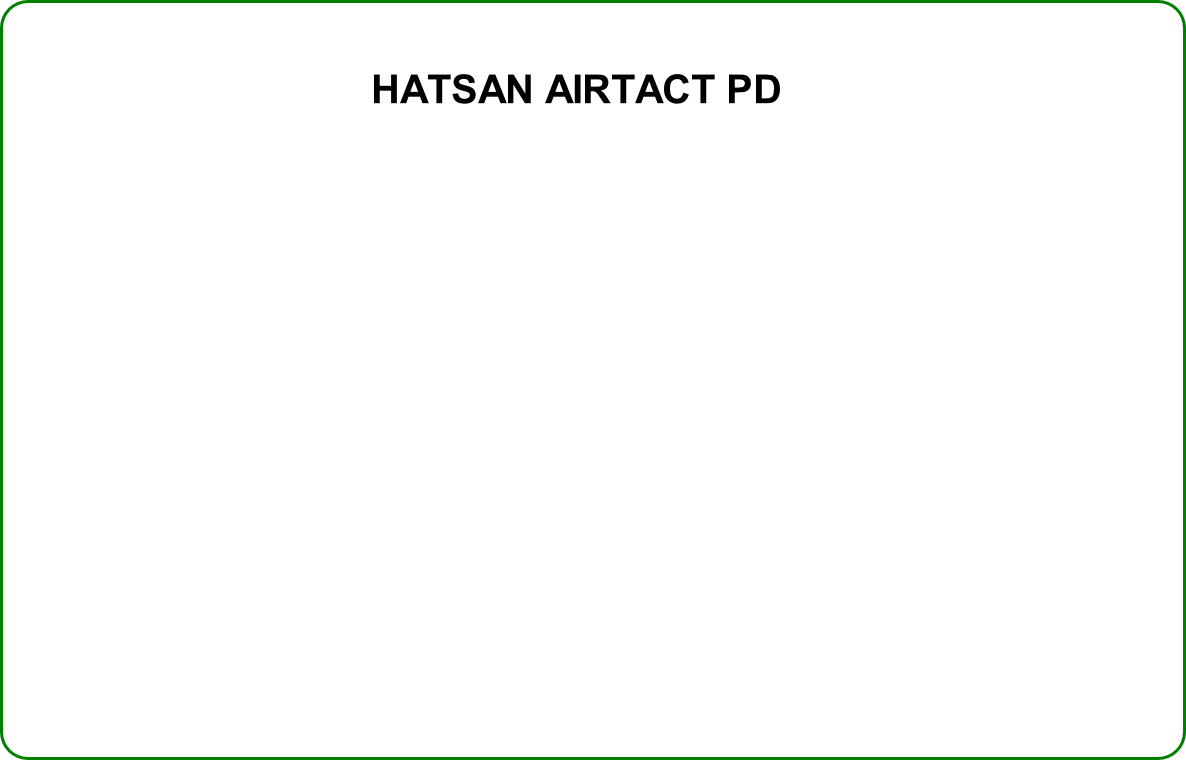 Full power but light weight hunting or target rifle. Fibre optic open sight system . Skeleton synthetic stock makes this rifle strong, light stylish and cost effective. Trigger pull is adjustable. Anti bear trap, auto safety a great youths rifle.
.177 WITH FREE 4 x 20 SCOPE £79.95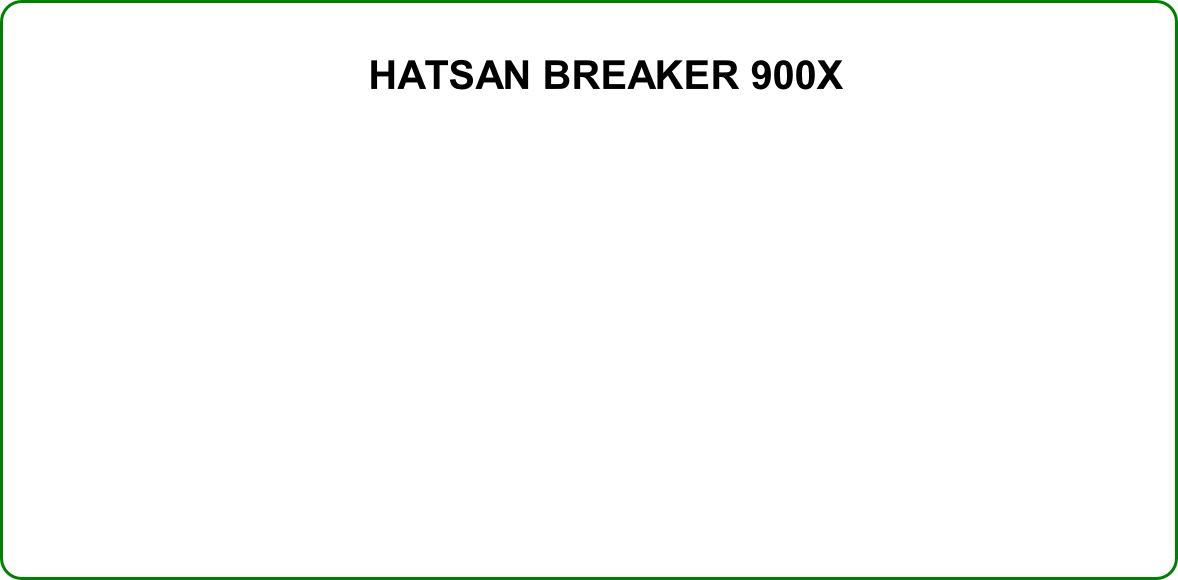 Rifle only £149
We have many scopes
to fit this rifle
* Fully automatic ambidextrous resettable safety catch, to same design as Webley Omega/Eclipse/Patriot.
* Precision rifled steel barrel
* On test these rifles produce around 11ft/lbs with Air Arms pellets
* Fully adjustable two stage quatro trigger unit
* Fully adjustable open sights
* Scope recoil arrestor block fitted
* Very solid engineering for smooth shooting and accuracy
* Superb value for money target or hunting rifle
* Turkish walnut stock with laser cut checkering to grip and fore end
* Anti bear trap mechanism
EDGAR 60 .22 HUNTING RIFLE
Now fitted with Quatro 2 stage trigger unit
Shown with optional scope

A really good starter rifle, real wood stock, shock absorbing butt plate, sound moderator and fibre optic sight system as well as scope rails if you want to fit a telescopic sight. An easy going rifle at an easy going price.
£94.80

• CO2 powered
• 4.5mm steel shot firing
• 30 round magazine
• Upto 136m/s velocity
• Front and rear sight system
• Single action trigger
• Manual safety catch
• Smoothbore barrel
• 8-cm length with 30cm barrel
• Unique gold colour finish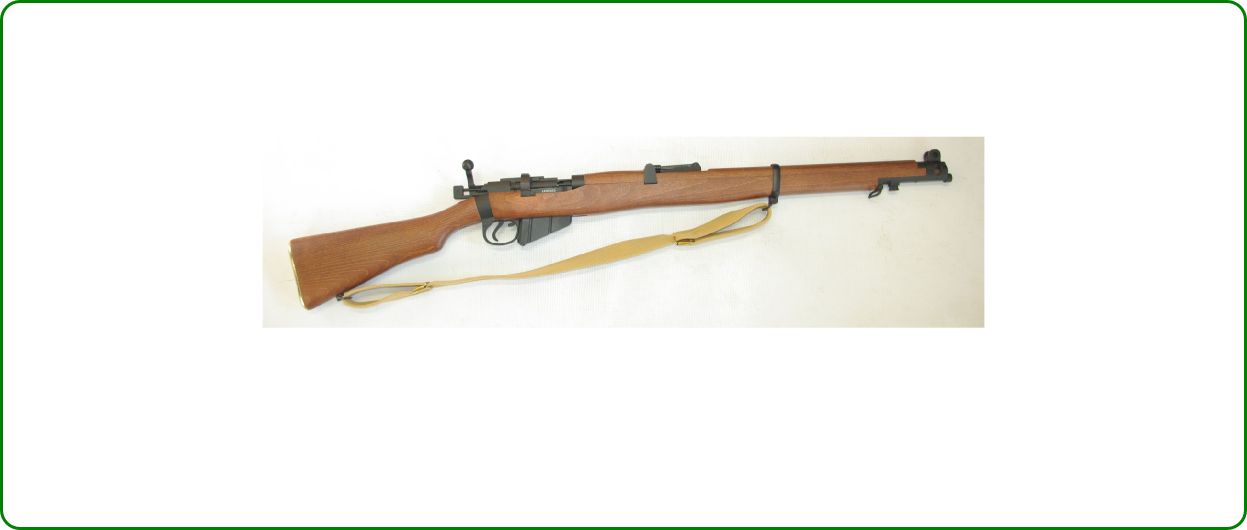 • Bolt action 4.5mm steel shot firing CO2 rifle with working bolt action slide adjustable rear sight, fore sight with protector, superb wood stock, diecast magazine holds CO2 standard 12g capsule which gives about 30 shots at up to 550 fps. Same weight and dimensions as original SMLE. We supply this gun with a free sling.
£399.00 INCLUDING FREE SLING



SIG SAUER MCX & MPX
30 shot semi auto (double action) air rifles. Powered by 88g or 90g CO2 cylinders, roto belt mag fed, weaver optics rail and accessory rails, flip up adjustable front and rear sights, up to 750fps. Solid construction.
MPX £269
MCX from £329

UMAREX
RP5 pump action carbine .177
£359.00
• Full power
• Sealed gas ram under lever system
• 14 shot magazine
• Similar concept to the Theoben SLR88 (and none the worse for it!)
• Adjustable stock cheek piece
• Interlocking safety mechanism
• Both calibres (.177 and .22) in stock
£329.00
COMFORTABLE POSITIVE GRIP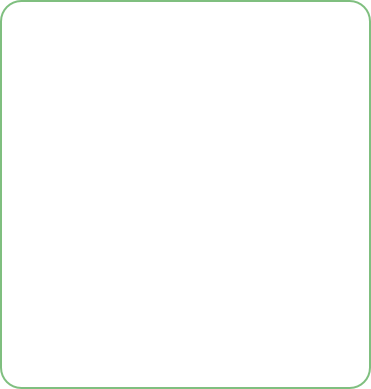 XS78 Deluxe thumbhole stock. .22 calibre . Very comfortable and stable to hold. Superbly finished pop in our shop and ask to hold it!
£199.00


• Under air rifle in .22 calibre, the under lever is telescopic extending for ease of cocking and authenticity. The pellet breach is cleverly opened when you cock the gun and a there is a safety catch you press to release the lever and complete the cocking procedure. The rear sight rises by rotating a wheel and when we fired this rifle is was smooth shooting and achieved a power of 11.1 foot pounds power using RWS Hobby German made pellets. The stock is high quality wood. A really nice piece of kit.
£259.00
• 10 SHOT MAGAZINE FED OR SINGLE SHOT USING THE INCLUDED TRAY
• Manual safety catch with clear indication
• .177 and .22 available
• Detachable included moderator with standard half inch UNF thread
• Webley branded telescopic sight 3-9 x 40
• Picatiny rails top and bottom for adding accessories
• Good power (8.5 foot pounds) in our test
• Runs from standard 88g CO2 canister
£239.95

MILBRO SAVAGE TACTICAL BREAK BARREL RIFLE

NOTE: SHOWN WITH OPTIONAL RED DOT SIGHT WHICH IS NOT INCLUDED IN THE PRICE
SAVAGE
• Break barrel cocking
• Gas ram instead of spring for smooth shooting
• Semi recoilless shooting
• Integrated sound moderator with Picatinny rail
• .22 and .177 calibres
• Full hunting power
• Extending stock
• Red dot sight shown is optional extra
£159.99

WEIHRAUCH
HW57
.177 in stock, .22 available to order
£324.00
For such a precision air rifle this is a very competitively priced item. German made to the high standards you can expect from German manufacturing. Highly accurate and relatively light in weight, easier to cock than a break barrel design when you are in lying position. Fitted with very usable open sight system but a telescopic sight can be fitted if desired.


Now with a new muzzle end that is threaded for fitting a silencer.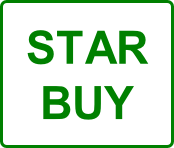 The Remington Express XP represents the best possible value for money air rifle for target shooting or hunting. We supply it with a zoom magnification scope that gives 3-9 times magnification and the rifle has a sound moderator ready fitted. Really smooth to shoot with great consistency and full legal power. .22 calibre.
£159.95 great value for money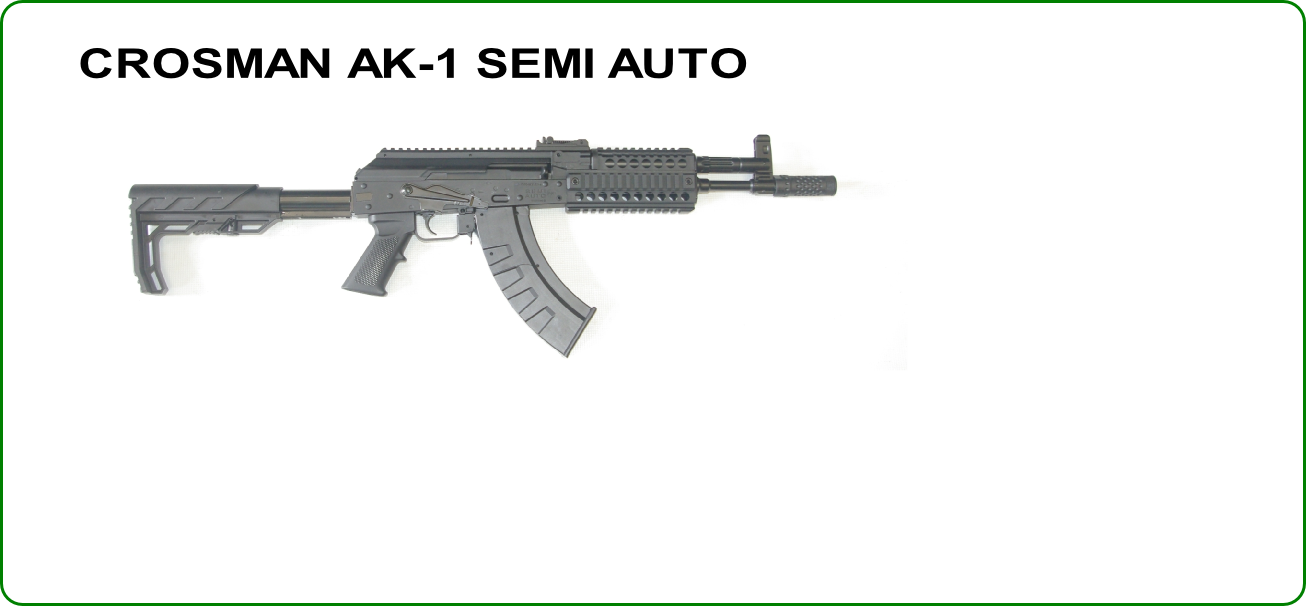 Semi auto 28 shot mag, hefty feeling, metal adjustable solid folding stock, picatiny rails for any accessories you want, Fires 4.5mm steel shot. Nice solid feeling rifle.
£299.00

• Full power hunting rifle
• Underlever design with fixed barrel
• Sound suppressor
• Manual safety catch
• Thumbhole chequered wood stock
• Supplied with 3-9 x 40 scope and mounts
£229.00


.177 in stock with a FREE SCOPE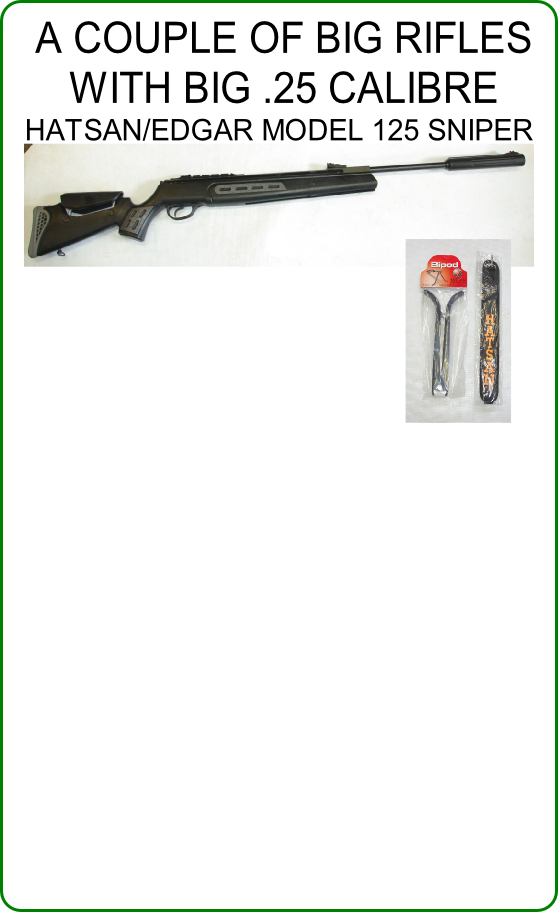 Break barrel rifle with fibre optic open sights, adjustable stock height, auto safety and sound moderator as well as multi fit scope rail system for any telescopic sight, night sight etc. Comes with a free bipod and a free sling. Choose from regular .22 calibre or BIG BORE .25 calibre for hard hitting power.
£189.00
HATSAN 70 BIG BORE AIR GUN
Lightweight synthetic stock, tough enough for everyday use. Auto safety catch can be operated left or right handed. .25 pellet (quarter inch) hard hitting punch for close range use. Excellent fibre optic open sights. Excellent ratting rifle.
£99.99 OUT OF STOCK

Highly authentic look and feel, constructed from metal and wood, fires 4.5mm steel shot and ejects the spent cartridges from the side port, the cartridges are re usable. CO2 powered, lever action, lots of fun. Really well constructed. Safety catch and adjustable open sight system.
£319.00

HATSAN/EDGAR MODEL DOMINATOR 200S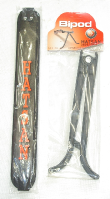 This is a TX200 style rifle being that it is a good quality underlever rifle with adjustable, fully adjustable, cheek piece which can be adjusted and there is a stock extending device supplied which allows adjustment of the adjustable butt pad. Fully adjustable open sights are fitted as is a scope rail. An adjustable sling is supplied which you can adjust to fit you and also supplied with a bipod which is….non adjustable! Nice smooth shooting with a good adjustable trigger.
£249.00 please note, this is a non adjustable price



HECKLER & KOCH MP7
Replica air rifle
This is an airgun replica of the MP7 machine gun, break barrel cocking, nice and smooth to shoot, telescoping extending stock. .177 calibre.
£165.00
REMINGTON TYRANT XGP
Starter hunting package, excellent value, ready to go, fitted with 4x32 scope.
Rubber recoil pad, durable synthetic stock, ambidextrous Monte Carlo cheek piece, manual safety catch, gas piston ram, fibre optic front and rear sights if you want to use this without a telescopic sight. We have .177 and .22 calibres in stock most of the time.
£158.00


4.5mm steel BB firing semi auto assault rifle, CO2 powered from standard CO2 12g capsules, 18 shot magazine, metal action, detachable hand rail to reveal a Picatiny rail for red dot etc, adjustable stock, authentic magazine ejector cover, fully click adjustable open battle sights, fittings for sling included.
£179.95
Includes a comprehensive detailed instruction manual.
Extra/spare magazines in stock £59.95


Wood effect/black finish with adjustable butt
Wood effect/black with fixed stock
All 3 versions are supplied with a removable bipod.



£269.00 rifle only
COMBO DEAL: With superb Victoptics 3-9 x 40 scope & mounts £299.00
• High quality break barrel rifle
• Integrated sound moderator
• Short length (100cm)
• .22 calibre
• Butt pad for maximum comfort
• Manual safety catch
• Hunting power
.177 calibre in stock
.22 calibre is available to order