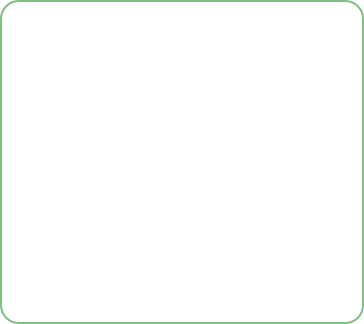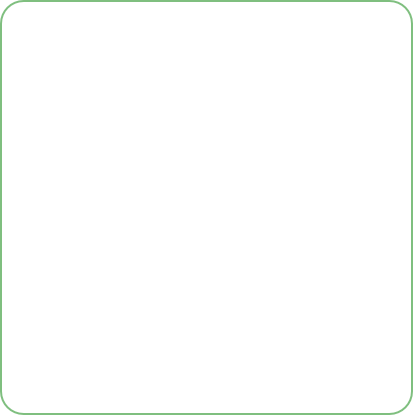 BSA Pre war, Cadet & Cadet Major parts


© Copyright Protek Supplies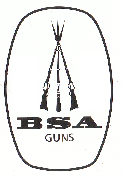 ~~~ Most parts in stock for dispatch usually same day ~~~
~~~ Flat rate postage charge of £3.50 (air guns £16.00 to send) ~~~
Air guns can not be ordered by Paypal. Phone us to place order using credit/debit card. Barrels, pistons and air guns later than 1939 can only be sent to a registered fire arms dealer. Postage rates shown for UK if outside of UK contact us first. 01243 827500


B73 - Detent latch and spring Used bot very good condition BSA cadet major £8.00
B75 - Spring guide for Major second hand, good condition £9.00
B76 - Rearsight blade for Major (modern repro) £19.50
B99 - Front stock screw (cheese head top BSA part 16-717) £7.00 OUT OF STOCK
B128- Cadet mainspring £15.00
B129 - Cadet Major mainspring £15.50


B153 - Cocking lever catch button with spring £18.50
B93 - Cocking Lever for BSA S or T model. Used but in very good condition smooth no pitting but worn to grey silvery colour could easy be refinished. £48 00

B97 - Cocking lever axis pin for BSA A, C, T, late S + L models £8.00
B122 - New piston head assembly to BSA Standard model A, C, L, & CS and T and S £17.00
B10 - Mainspring to fit the S, T, and CS models £10.80
B136 - Cocking link axis bolt for S, T, C, CS, A underlevers £18.50
B170 - Trigger axis screw for Standard and Light models £9.50

B176F - Front sight for pre war underlever & breakdown ptn, blacked finish non shiny to match good used rifles £15.00 OUT OF STOCK
B177F - Cast steel, polished and blued. Nicely finished. £47.00 OUT OF STOCK
B177U - Unfinished
As cast £32.00 OUT OF STOCK
TRIGGER GUARDS for BSA S and L underlevers, prewar. Will fit imp model D but no trigger adjustment.
B177P - Spruce removed and polished out ready for final polishing and bluing £39.00 OUT OF STOCK
B80 - Cocking link axis screw (les than 20mm) £9.75 OUT OF STOCK
B81 - Cocking lever axis screw 20mm LONG £11.50
B72 - H section rearsight blade plus screw (modern repro) £26.40
B90 - trigger axis screw reproduction part. Please note this is the 5.5mm version, they changed to a smaller diameter at some stage, please check what size you need before ordering. £12.00
B122 - Piston washer, leather buffer and dished washer £17.00
We have some 2nd hand parts available for pre 1939s, phone us with your requirements.
B188 - Breech seal for BSA BREAKDOWN rifle. Leather 5/8" OD, 6mm ID, 2.4mm thick. £3.00
B176P - Front sight for pre war underlever & breakdown ptn, Polished and blacked to match refinished rifles £19.00
B176U - Front sight for pre war underlever & breakdown ptn, unfinished (if you want to do the finishing yourself) £12.50 OUT OF STOCK

B198 - Front stock screw for EARLY Cadet or Cadet Major BSA part 16-717A £8.50 Phone up & order it
01243 827500
Quick & easy

B211 - Sight screws, width at thread is 6mm about quarter inch £14.50 each

Reproduction parts to fit turret type sight as on BSA Standard & late improved model D rifles. Available as finished or unfinished. 19mm wide.
THIS IS A 'U' CROSS SECTION BLADE NOT AN 'H' SECTION.

B236 - Tap retaining plate screw £4.00 each (STD33)
B236 - Tap retaining plate screw £4.00 each
B239 - Piston head assembly £17.00 OUT OF STOCK
B243 - Sight elevation screw £15.00
B244 - Barrel axis pin USED £4.00
BSA PREWAR AIR RIFLE FRONT SIGHTS MADE OF CAST STEEL AS PER THE ORIGINALS.
8.92mm wide at base, 14.75mm high

B176B - Front sight for pre war underlever & breakdown ptn, Brown finish for older looking rifles £17.00
Specially manufactured trigger guard screws to fit all pre war BSAs BUT NOT juvenile. To fit Juvenile you have to shorten thread. We offer 3 different finishes:
B272 - Blued finish £7.70 pair
B273 - Brown finish £8.00 pair


B282 - For early Lincoln Jeffries pattern raer sight 15.85mm .625inch wide, hand finished and tried in 2 different bases for proper fit. £18.00

B283 - Rear sight elevating screw - BSA Lincoln Jeffries pattern, correct thread form £14.00
B285 - Lincoln Jeffries pattern trigger adjusting screw with nut £15.00
B296 - Cocking lever complete. Bayonet catch. 300mm (12 inches) long, fair condition, has had modification/damage at detent latch but does work. No markings. Brown grainy finish £40.00
B295 - Cocking lever complete for pre 1919 BSA improved model D light model, 235mm/9.25 inch long, pitted finish, BSA patent numbers to underside £40.00 OUT OF STOCK
B298 - Cocking lever for BSA improved model D slide catch finger button broken, does not work has been modified with a pin to secure the latch. 305mm long £35.00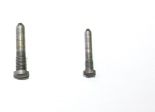 B304 - Sear axis bolt, used good condition £8.00 OUT OF STOCK
B305 - Trigger axis screw used good condition £8.00
Underlever catches for BSA L, S, T, C, A, AND CS MODELS and Diana 42, 45, 48, 58. Available in finished or unfinished which may require some filing on underneath. Order as
B306F - (finished) £18.00
B306U - (unfinished) £14.00
BSA part number is 1919-39
(Also on Diana page)
B310 - BSA STANDARD cocking lever axis bolt £12.50

B320 - Barrel axis (hinge) pin, BSA part number 16-422 BRAND NEW £5.80
B342 - Trigger block for Cadet
Used very good condition Serial number in the CA series.
£28.00

B343 - Cadet Major barrel .177, good condition a few hammer marks on left of breech block, good clean straight bore, no sights fitted £30.00 Price includes a brand new leather breec seel to be fitted by purchaser. CAN SEND TO RFD ONLY.

B357 - Barrel, .177 calibre, for Cadet. Good clean straight bore but pitted and painted outside. £15.00 CAN ONLY SEND TO RFD, PHONE US FOR DETAILS 01243 827500

WE NOW HAVE THESE IN STOCK
BSA SCIENTIFIC CLEANERS
Box in good order, note the "Kleenwell oil" on the far right of box has been replaced with a " Saftipaste". Could be pre war or 1950s.
£45.00
We are in the process of having
some more made.

To fit L, S, T, C and CS models of Standard underlever. Made of plastic they can be easily fine filed or emery papered to fit, can be painted for colour match to wood stock.
Measure your existing hole stock and choose next size up and emery or file it to fit.
PLEASE USE FULL ORDER CODE WHEN ORDERING:
CODE:
B402/1
B402/2
B402/3
B402/4
B402/5
B402/6
B402/7
All are £12.00 each
SIZE:
39.2 x 23.3mm
38.1 x 23.1mm
37.3 x 22.8mm
37.8 x 22.9mm
37.8 x 22.7mm
37.9 x 23.4mm OUT OF STOCK
38.1 x 22.9mm
B404 - Stock bolt, fits all pre world awr 2 BSA under lever rifles. 128mm £18.00

B406 - Lincoln Jeffries breach plug screw, early. £15.00
M109 - Early BSA underlever 1st spade handle without strengthening filletts, brown worn finish, no markings, possibly Lincoln Jeffries £45

B431 - Underlever retaining catch, used VGC £10.00
B432 - Loading tap improved model D and Standard, good, used, with plunger and spring £45.00

B433 - Loading tap .22 calibre for Standard, used good condition, with plunger and spring £45.00
B434 - Trigger guard, for L, S, T, CS and Breakdown, no adjustment screw hole, used good condition. £40.00 SOLD

B435 - Trigger guard long tang to fit L and S model Standard, used good condition £40.00
B435 - Loading tap plate retaining cover, used good condition £20.00

B437 - Tap plate cover screws £6.00 pair (sold as pair) SOLD
To fit 10mm approx dovetail
B443 - Trigger block for Cadet Major, complete and working, polished finish (CC series). £22.00
BSA STANDARD & LIGHT UNDERLEVER 1919-39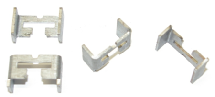 B446 - 'U' profile rear sight blade. This one is 75% finished and needs a bit of filing and trimming to fit as well as bluing. These are the slightly time consuming tasks so this blade is offered as a lower cost alternative for someone who can spend some time finishing. £8.50

'U' profile, viewed from above.


B219 - BSA Standard 'U' profile rear sight blade. 19.2mm wide. We had these specially made in our home town of Bognor Regis to a very high standard. We have also reduced these in price from £17.20 they are now only £15.00


'U' profile, viewed from above.



B313 - 'H' profile rear sight blade, 19.2mm wide for prefixes S, L and CS. Specially made for us in Bognor Regis, very high quality £16.00



'H' profile, viewed from above.





B448 - BSA STANDARD underlever axis screw keeper screw (STD38) £8.50



B448 - BSA STANDARD underlever axis screw keeper screw (STD38) £8.50
B449 - Keeper screw for the link axis screw. (BSA part STD31) £7.00

B79 - Cadet Major cocking link 16-462 (Used, good condition) £19.00


B451 - BSA Cadet Major sear adjust pawl £7.20
B453 - Flat section springs to fit BSA S, T, CS underlever rifles. Used c115mm long each. Taken out of a .177 rifle which produced around 6.5 foot pounds with these fitted. No pylarm mark in ends but are original 1930s made. £15.00 the pair.