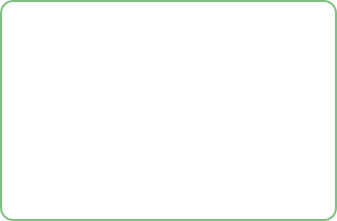 All sorts of interesting items


© Copyright Protek Supplies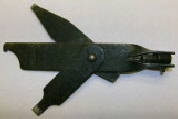 Military weapons tool for L1A1 SLR combination tool dated 1963 (thanks to C.B. For this info) £25.00 add some post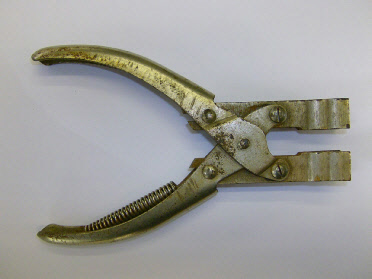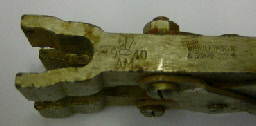 Flight service hinge setting tool (we believe) made by W M Wilkinson & Sons for the air ministry in 1940.
£5.00 plus £3.00 if you want it posted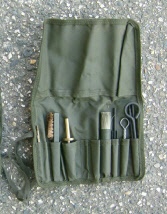 BRITISH ARMY RIFLE CLEANING KITS
In near new condition complete £12 00 some post added

Display stand for the WEBLEY TARGET LAUNCHER
Made by a local craftsman.
This photo shows the stand with the launcher inserted.
MAUSER stainless steel calliper. German made, measures up to 16cm also graduated in inches.
BROWN & SHARPE calliper, calibrated to 1 inch. Made in USA
WIRE CUTTERS marked CHARLES H. PUCH LTD BIRMINGHAM ENGLAND. Wood handles are complete, slight surface rust, teeth are in used condition. Military arrow is clearly visible. Believed to be from World War 1 and used for cutting barbed wire in the trenches. £60.00
Plus some post.

Parker Hale branded Jonsons wax polish with some contents, and a MOTTY RIFLE PASTE bottle as used by rifle shooters in the 50s and 60s. The lable is mostly legible. £5.00 for both.
And a bit of post
To order anything you see here phone us on 01243 827500
Age restrictions apply to some items.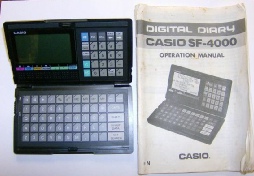 CASIO DIGITAL DIARY SF-4000
We think this is from 1988, we have put new batteries in and it works. 32K of memory. With instruction manual. £35.00
Plus a bit of post
Flannelette patches, believed 1960s made, unopened £3.00
And a little postage.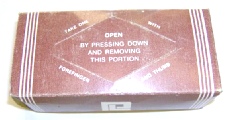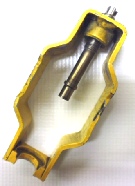 The adapter that goes on the end of an SA80 that enables it tio fire blanks. £24.00
Plus a bit of shipping Phone up & order it
01243 827500
Quick & easy

TRACER FILTER
A red filter for the Tracer sport light, 140mm diameter
Normal retail price is £12.95 its brand new and we are selling at £2.00
Postage £6.00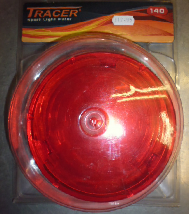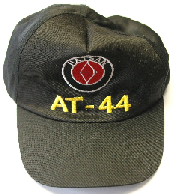 The Hatsan AT44 precharged pneumatic air rifle was supplied with one of these hats for a while. We have one of these spare so are offering it for sale. Multisize adjustable for all edds! £4.00
And some post
PHONE TO PLACE ORDERS 01243 827500 (Age restrictions on certain items apply)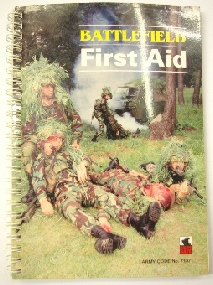 Battlefield first air manual £4.00 plus £2 postage
WORLD WAR 1 regimental badges £9 each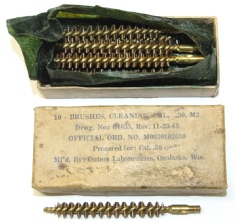 This box contains 8 wire cleaning brushes, manufactured by Outers Laboratories, Onalska, Wisconsin. Original box and contents. £24.00

Optical sight device, believed Canadian military issue, range finder fits to some other device. £40.00
FUZE SETTER, No 1 mark 1 for anti-aircraft shells, dated 1945, solid brass, collector's item £78.00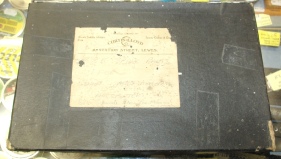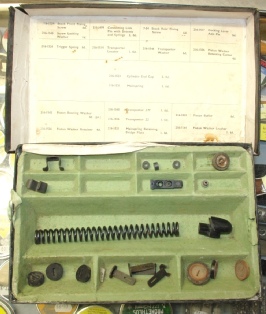 1960s dealer's spare parts boxes. One for a BSA Merlin with its inner tray and some spares including a mainspring and end cap and other odd bits and pieces. The other (above) is completely empty and has hand written that is is for "BSA spare parts for Cadet, Cadet Major, Airsporters etc see separate boxes for Meteor and Merlin". These are from a gun shop in Lewes which no longer exists. Nice old collector's items, some of the spares might be useful but these sets are sold for collectable purposes. The boxes are not in great condition, the lid of the Merlin box is detached. Interior material is very fragile.
£60.00 the pair. Postage is £5.00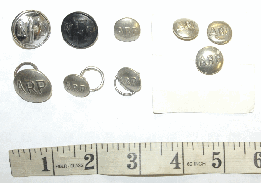 A.R.P. Buttons and 2x N>F>S> buttons. Sold as one lot £8.00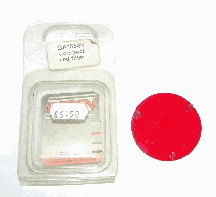 GR2554R Deben compact red filter £6.50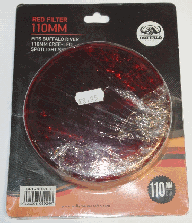 110mm red filter made by Buffalo River to fit Buffalo River 110mm cree led spotlight series model number BRL-T61 RED £8.95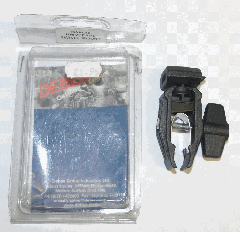 Deben GA5038 universal swivel mount £8.95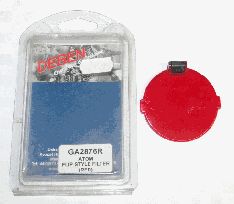 GA2876R Deben Atom flip style filter red £7.95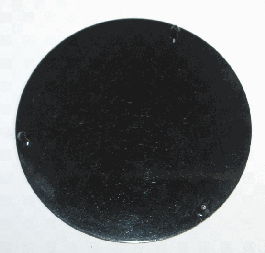 GA2553IR Infra red filter for Tracer max £19.95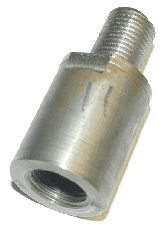 M351 - Filling adapter for Giffard. £40.00 OUT OF STOCK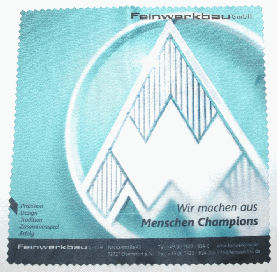 M383 - Feinwerkbau lens cleaning cloth about 6 x 6 inches size. £1.50 each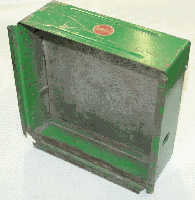 SIRIUS target holder, 1970s ingeneous spring cushioned back plate for lower impact noise. Fair condition. £15.00
VERS Nr 8465-12-124-4948 sun wind sand goggles, believed to be East German made 04/85, un used. Collector's item. £12.00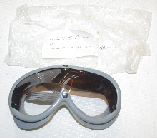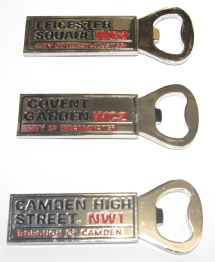 Heavy weight metal bottle openers, ice quality, 3 designs. £2.00 each


M451 - Lanes pellet holder, 1980s made, sticks on gun stock. Used very good condition. NOTE: THIS ITEM SENT WITHOUT PELLET(S) SHOWN FOR LEGAL REASONS. £6.00
M452 - Trigger shoe. £8.00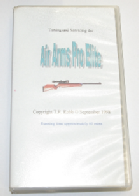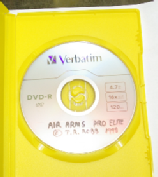 Tuning and servicing the Air Arms Pro Elite
VHS video cassette (original) and a copy on to DVD as lots of people do not have video cassette players any more). Running time approc 60 mins.
£10.00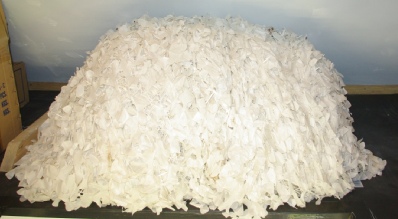 HUGE WHITE CAM NET
This net is too big for us to measure but we are pretty sure is greater than 20M by 20M. Ideal for covering your tank when it is snowing so Google earth or drones do not see it. Will suit other applications…
£70.00
GAT empty box, late American made version, good condition £12.00 Please not this box is EMPTY.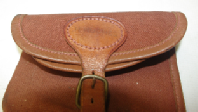 BRADY GUNBAG
Nice quality canvas, leather closing strap and sling, genuine vintage believed to be prewar. 44" long. Has the name "H. HUGHES" written on the flap (see photo left). £30.00

MOSIN NAGANT cleaning set £15.00