Used sporting & pest control air rifles
Air rifles & pistols
You are on the red highlighted page
MAIL ORDER INFORMATION
Items that are shown with a blue envelope can be either purchased from our shop or you can have them delivered directly to your home address.
Items where no envelope is shown can be purchased from our shop or you can have them sent to a registered fire arms dealer near you, and you collect it from them. To order an item from us phone 01243 827500
© Copyright Protek Supplies Phone up & order it
01243 827500
Quick & easy


This nice quality under lever rifle, clearly a copy of a much more famous item, is in very good near new condition. It shoots really nicely at about 10.9 foot pounds with RWS Supapoint pellets and is fitted with a 3-12x42 illuminated mil dot scope with side parallax adjustment. The trigger is nice with a slightly spongy first stage a good second stage. Nice build quality, we have not had many of these in our shop at all. Plain stock, no checkering but nicely shaped. Lovely recoil characteristic, very little recoil no surge. Very pleasant to shoot. Probably inherent in this design.

This is a superb German made hunting rifle, it is fitted with a Nikko Stirling 4 - 12 x 50 scope and a one piece mount. It also has a sound moderator fitted. It has been given a very effective camo finish which has been superbly done. It shoots with minimal recoil, minimal noise and is over 11 foot pounds. A lovely piece of kit in very nice condition. Ideal for the hunter.

This full power solidly made gas ram rifle is in good condition retaining most of its original bluing. A few minor surface marks to the stock. Fitted with a nice clear Nikko Sterling Gold Crown 4x40 wide angle scope which is in excellent condition. This is gun that is really smooth to shoot. Made by Weihrauch in collaboration with Theoben. Excellent hunting rifle.


This is a superb quality break barrel air rifle, in fact probably one of the best made. This is the example with the adjustable cheek piece and open sights fitted. This example is in excellent condition retaining all of its original finish and fitted with a Nikko Stirling 3 to 9 by 40 adjustable objective scope. Open sights fitted and with the option to add on an extra sound moderator. This is however nice and quiet as it is and certainly it is smooth I tell you! Very efficient barrel lock up, build quality is superb, free resettable auto safety catch and an excellent trigger with a metal trigger blade. A really really nice quality rifle. We like it a lot.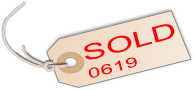 This solidly made rifle produces full power at about 11.3 foot pounds using RWS Supadome pellets. It is in very good condition. Fitted with a fibre optic rear sight with a metal body, has an anti bear trap mechanism and a manuel (Spanish made) safety catch. A neat hunting rifle that would suit a beginner shooter (don't shoot beginners!) easy to use without the complexity of a precharged rifle.


This is a scarce example of the BSA 635 Magnum carbine. This example is in good working order producing about 10 foot pounds having been fitted with a brand new breech seal and it has its original open sights. The stock has been refinished to a a very pleasant reddish mahogany type colour. Metalwork retains most of its original finish as does the paintwork on the alloy trigger block. These are fitted with a barrel axis bolt rather than the pin on the standard model also a thicker barrel. Also fitted with a set of sling swivels. An excellent ratting rifle but now these are quite collectable.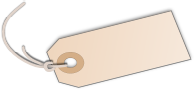 This nicely made rifle in the scarce 25 calibre is in excellent near new condition the metalwork being especially nicely finished on this example. Stock is also very good. On e of the last of the fully Birmingham made rifles. Shoots at 11.5 foot pounds with Prometheus Paragon Z4 pellets and about 10 foot pounds with some Norica .25 pellets we tried which were a bit tight in the barrel. It is working to its specification with the right pellets. Can be fitted with a half UNF silencer if you screw off the rather stylish end cap. Shoots quite smoothly, nice and smooth, an interesting rifle. Good rat hunting gun.




This high quality air rifle is in fairly good condition but very good working order producing 11.7 foot pounds with Air Arms pellets. It has a home made custom thumb hole Tyrolean type stock and is fitted with an unbranded 4-12 x 50 scope. An excellent hunting rifle also has an adjustable butt pad and nice brass trigger guard. Overall a nice item. Metalwork is a bit brown and grainy and could really do with refinishing.




Nice and smooth to shoot and these are always accurate. Uses the 25mm piston. There are a few rust spots on the barrel and a few scratches on stock through use. Shoots well. Fitted with a Nikko Sterling 3-9 x 50 adjustable objective scope.