Used sporting & pest control air rifles
Air rifles & pistols
You are on the red highlighted page
MAIL ORDER INFORMATION
Items that are shown with a blue envelope can be either purchased from our shop or you can have them delivered directly to your home address.
Items where no envelope is shown can be purchased from our shop or you can have them sent to a registered fire arms dealer near you, and you collect it from them. To order an item from us phone 01243 827500
© Copyright Protek Supplies
Phone up & order it
01243 827500
Quick & easy
This now classic German made air rifle is in good condition retaining most of what appears to be its original bluing although it might be a later re blue job. This is the early single sided safety catch model. Fitted with its original open sights this rifle has the short lived slab sided stock which came about at the same time as the HW80 but was quickly superceded by a return to the finger groove type stock that is usually fitted to the HW35. This shoots at about 9.5 foot pounds. The stock is in god order , possibly having been rubbed down or re varnished because the checkering seemed a bit flat. Its a pleasantly covered piece of wood in generally good condition but with a few minor surface marks. A good user's rifle now becoming appreciated.
This superb quality air rifle is in excellent near new condition. It is fitted with an as new BSA 39 40 mil dot scope and a sound moderator. It also has a stainless steel effect trigger guard. A new spring and top hat has been fitted and it produces 11.2 foot pounds with virtually no noise and minimal recoil. A lovely rifle to shoot, these are quality as anyone who has ever fired one will tell you.
This no nonsense hunting rifle is in very good condition in its original box. It shoots nice and smoothly now that the spring has been properly lubricated. Fitted with open sights but a scope could be fitted and it has a recoil arrestor block for that purpose.
This nice quality under lever rifle, clearly a copy of a much more famous item, is in very good near new condition. It shoots really nicely at about 10.9 foot pounds with RWS Supapoint pellets and is fitted with a 3-12x42 illuminated mil dot scope with side parallax adjustment. The trigger is nice with a slightly spongy first stage a good second stage. Nice build quality, we have not had many of these in our shop at all. Plain stock, no checkering but nicely shaped. Lovely recoil characteristic, very little recoil no surge. Very pleasant to shoot. Probably inherent in this design.
This nice quality side lever air rifle is in excellent near new condition the metal work remains all its original finish, the stock is very good apart from one area where there does not seem to be any of the lacquered finish. It is difficult to tell but it looks like it may have been produced like this because there is a slight run of the lacquer going over the light area and it feels pretty much perfectly smooth apart from where that drip of what appears to be the original lacquer is.in which case it is poor quality control. Lacquer in our opinion. The white warning label which is very fragile is still on the side of the stock with the anti bear trap mechanism. The rifle is fitted with the correct muzzle break, a Webley name badge where the rear sight sight would have been fitted and also fitted with a no brand name 4x40 Chinese made gloss finish scope in a one piece mount. The rifle produces reasonable power level but does not sound particularly nice as these tend not to. A nice item, you need to find the right pellet. Also supplied with its original owners manual. A nice collector's item also suitable for shooting who wants a compact carbine side lever rifle. The power is about 10 foot pounds using RWS Supadome pellets with a bit of twang to it and a bit of metallic twang. This is due to its short barrel and the not great piston head on these. Also because the rifle has had very little use as every now and then a shot tends to diesel.
The lack of lacquer at the backer.
This British made full power rifle is in nice condition, it shoots at about 11.5 foot pounds with good consistency and a pleasant shooting characteristic. The metalwork is very good retaining most of its original finish, the stock has some surface scratches and marks of use, these mostly seem to be of finish apart from one deeper scratch on the fore end. Fitted with a BSA 4 x 32 scope and two piece mounts. A lovely lightweight hunting rifle.
In as new condition producing about 11.5 foot pounds. Fitted with a Hawke 3-9 x 50 scope and a Weihrauch silencer not only looks superb it shoots superb. In superb condition. A quality hunting rifle which will give years of pride of ownership and pleasure of use.
SUPERSPORT (BIRMINGHAM MADE)
This Birmingham made Supersport is in excellent condition we have replaced the mainspring as the one fitted was a little worn. This has a few surface marks and scratches to the stock but the metal;wortk is very good. Fitted with a BSA 4 x 32 scope and mounts. The rifle produces just over 11 foot pounds using RWS Superdome pellets and has a pleasant recoil. Would make an excellent hunting rifle.
BOTH SIDES OF THE SAME GUN SHOWN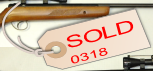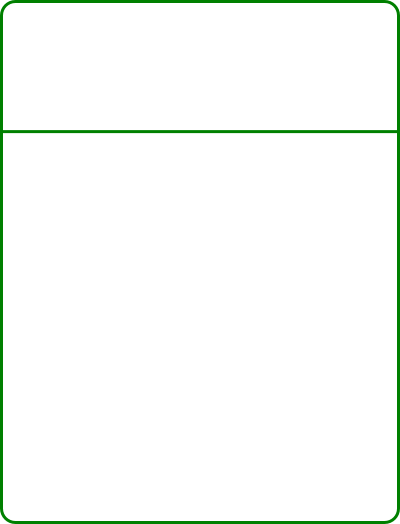 This rifle is in good condition retaining most of its original bluing but with 1 or 2 little spots of rust and a couple that have been covered over with what seems to be a paint pen. It shoots superbly at about 11.2 foot pounds with very minimal recoil the stocks in good order with just a couple of marks. Overall we would say it is about 90% condition or give it 9 out of 10 or 90 out of 100. Fitted with a Hawke 3-9 x 40 mil dot scope. Very smooth to shoot. The TX200 is always accurate (even when I shoot the thing!) Superb rifle.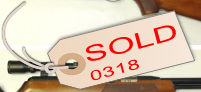 This rifle is boxed as new with original instruction manual which refers to the rifle as the QB78 deluxe where as it is marked TH78D on the breech block. Holds gas fine, fibre optic sights, nice cheek piece, perfect working order. The bolt handle has been replaced with a Rowan engineering extra large bolt handle which makes it easier to grasp.