Used sporting & pest control air rifles
Air rifles & pistols
You are on the red highlighted page
MAIL ORDER INFORMATION
Items that are shown with a blue envelope can be either purchased from our shop or you can have them delivered directly to your home address.
Items where no envelope is shown can be purchased from our shop or you can have them sent to a registered fire arms dealer near you, and you collect it from them. To order an item from us phone 01243 827500
© Copyright Protek Supplies
Phone up & order it
01243 827500
Quick & easy
An early HW100 in very good condition, it has been upgraded with the fitting of a quick fill cylinder and thread adaptor and screw on silencer. The 14 shot magazine mechanism works perfectly and output power is about 11 foot pounds with high level of consistency. It has been fitted with a Hawke 6.5 - 20 x 50 illuminated mil dot scope. This is one of the most reliable precharged air guns with an equally reliable magazine system.
SUPERSPORT (BIRMINGHAM MADE)
This Birmingham made Supersport is in excellent condition we have replaced the mainspring as the one fitted was a little worn. This has a few surface marks and scratches to the stock but the metal;wortk is very good. Fitted with a BSA 4 x 32 scope and mounts. The rifle produces just over 11 foot pounds using RWS Superdome pellets and has a pleasant recoil. Would make an excellent hunting rifle.
BOTH SIDES OF THE SAME GUN SHOWN
This high quality rifle is in excellent near new condition fitted with a Hawke 4-16 x 50 scope the rifle shoots superbly and is a really nice hunting rifle combo also highly suitable for for field target shooting.
This solidly engineered rifle is in fair condition the action could do with re bluing as the metal work is reasonably smooth but with no bluing on it at all the metal work is grey. It may have been cleaned off or metal polished or some thing. The stock is ok with no cracks or major marks the BSA stamping is just visible. The rifle shoots very well at about 6 foot pounds. All components appears to be original and complete. A superb candidate for refinishing.
This American classic rifle is in good working order having recently been fitted with new seall. Condition is good for the sake of clarity it is a full metal action block and a brown plastic stock and fore arm. Open sights are complete, the only thing missing is the pistol grip cap which would have originally been a little sliding affair that you could open to pour BBs in. These are best used with pellets though. The multi pump allows variable power from very low to quite high.
This good quality youth sized rifle is in excellent condition retaining virtually all the original nice polished finish to the metal work and the stock is also very good. This example produces about 11 and a half foot pounds with good consistency. It is is fitted with a 4x32 compact scope. An excellent first hunting rifle for a budding shooter. One of the owners of this shop had one of these when he was 14 and was very happy with and in fact still has it now. No open sights are fitted they were removed in favour of the scope.
This full power 10 shot PCP rifle is in very good condition just with a few small marks to the stock and a couple of minor marks to the silencer. This is the .177 version of this rifle made by a famous UK gun maker for Gamo. It is fitted with a Hawke 3-9 x 50 mil dot illuminated reticle scope. The rifle is complete with an air fill adapter ready to rock and roll.
This full power hunting rifle is in as new condition with a nice punchy output and it is fitted with a SMK 4-12x42 mil dot scope and a one piece mount. The stock is particularly nicely shaped and the whole gun has a quality feel to it.
This high quality air rifle was purchased new in July this year and is in as new condition with its original box, manual warranty card and trigger lock etc. It is fitted with a Nikko Sterling 3-9x50 illuminated parallax adjustable scope and a swivelling adjustable bipod. In .177 these always prove extremely accurate. Lovely walnut stock on this example
This heavily customised Crosman item started off as a 2240 pistol but has had a very long .22 barrel fitted to it as well as a steal breach mechanism, a brass bolt handle, a power spring adjuster at the back, a wooden fore end very solidly fitted and a permanently fitted moderator which is quite effective. Also fitted with a 4x32 scope and a Crosman shoulder stock. Overall a very nice piece of ratting equipment in very good condition.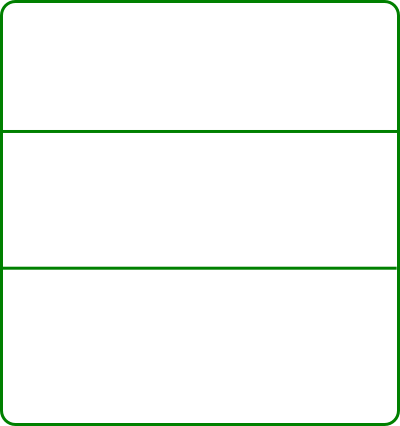 This very early HW80 is in poor cosmetic condition but very good working order. The metalwork has been black painted and the stock has been refinished but looks ok. One of the front stock bolts is slightly loose on its thread but the other one is fine. Fitted with a Zero Option 4 x 32 mil dot which we have to say is a very nice clear scope and the gun shoulders really nicely giving an instant sharp image and just feels right. The gun shoots very smoothly at around 600 feet per second using RWS Supadome pellets which worketh out to about 11 of the old foot poundlingtons. Minimal recoil, and new spring, breech seal and some other components have been fitted. This is a nice shooting gun.
This nice quality rifle is in very good condition retaining virtually all its original deep glossy black finish. Very slight light wear to the barrel and some surface scratches to the the varnish finish of the stock. This is what is in our experience the much scarcer 177 calibre. Virtually all of these we have seen before atre in 22. Fitted with its original open sights. There is a slight upward bend of the scope rail ahead of the first spot weld mark. This is not due to a scope having been fitted as there is no sign of one having been fitted. We suspect it was made like that. Original screws which are good. A really solid little rifle actually.