© Copyright Protek Supplies
Air rifles & pistols
You are on the red highlighted page
MAIL ORDER INFORMATION
Items that are shown with a blue envelope can be either purchased from our shop or you can have them delivered directly to your home address.
Items where no envelope is shown can be purchased from our shop or you can have them sent to a registered fire arms dealer near you, and you collect it from them. To order an item from us phone 01243 827500
Phone up & order it
01243 827500
Quick & easy
Tin plate type construction junior rifle the last of its type is in good cosmetic order but it lacks a bit of oomph in fact some tight pellets do not come out unless you cock it and shoot it a few times. Loose pellets do come out but with very very low power. Presumably the spring or piston seal neads replacing or sorting out. Original open sights are fitted, screw heads are good, stock is good Diana brass badge is however a little torn and missing. Needs sorting out really unless you are ok with a really low powered air gun.
This is in fairly good condition with original sights, slight wear to the barrel which gives it a Damascus style finish. Most of the action is good and all screws are good and shoots quite nicely. This does have grooves for a telescopic sight.
The Sig MCX is truly a fun gun! Powered by the large 88/90 gram CO2 cylinder that sits neatly in the stock, this has a 30 round machine gun style belt click for air rifle pellets. This example is in near new condition and fitted with an adjustable reticle red and green dot sight
This classic fun gun is in good cosmetic order being complete and mechanicaly fine apart from the spring is knackered. It only produces about 2.5 foot pounds but with good consistency. The magazine mechanism works wel with the pelets we tried being old Eley Wasp and Bisley Practice pelets. The rear sight windage screw is broken but the stub it left can stil be used to make the sight adjustments. The elevation screw is fine. This is the mark one version with a few areas where the finish is lost to the pistol grip where it has been held but the bluing is generaly very good. Now becoming very colectable.
This junior rifle has been serviced with a new main spring and piston a and breech seal. It produces around 8 foot pounds and is in fairly good condition. It has no original op[en sights but is fitted with a 4 x 32 compact mil dot scope. A good entry level rifle for a budding youngster.
This lightweight well made rifle is full power producing just over 11 foot pounds using RWS Supadome opellets. It is in excellent cosmetic order with its original open sights and a nice deep black finish. The stock has a few minor thin surface scratches especially around the fore end. This model was not produced for very long it was a follow on to te Victor and preceded the Xocet. Would make a good lightweight junior/smaller framed person's hunting rifle. Can be fitted with a telescopic sight.
Price: £280 (NEW PRICE IS £442)
MCX (Flat Desert Earth finish ((FDE))
This is a 30 shot belt fed co2 powered semi auto air gun. It is in excellent near new condition. It is in its original box with instruction manual and the Sig Sauer telescopic sight. It is powered from the large co2 capsules available in lots of gun shops and fits nicely in the stock of the gun. This is a great plinking rifle that is so much fun to shoot. The barrel is rifled so the accuracy is very good so can use it for plinking or target shooting.
This Webley Hawk Mark 1 has been quite heavily modified from its original form. The barrel, which is detachable, now runs through and fits in to the transfer port area, the barrel lock has been converted to a lever action instead of the screw, there is a muzzle weight put on top and the stock, which has been broken and repaired, has got stippling round the grip. To be quite honest this is a bit of a faff to load and fire. There we are, we are nothing if not honest! Could be used for parts or an interesting project item. The safety catch and trigger mechanism works fine.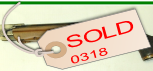 This is an interesting German made Webley air rifle. Made by Diana in Germany and sold as the Webley Airwolf in the mid 1980s. On this example the metal work including the open sights are in as new condition. The stock is very good but with some storage marks and bumps which is e real shame as it prevents this being a minter. The rifle shoots around 5 foot pounds maybe the spring needs a bit of lube or even replacing. We have not taken it apart as the gun has obviously never been dismantled. A collector's item but could be shot as a nice quality junior rifle with fully adjustable open sights and a good auto safety catch and good build quality.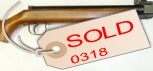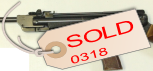 This junior size rifle is in excellent shooting condition having just been fitted with a new mainspring, piston seal and other parts. It shoots at around 10 foot pounds using RWS Hobby pellets. It is complete with its original open sights. Scope mounting could be difficult because this uses the two separate scope ramps. We do have the mounts that fit in stock. The stock is in fairly good condition with a few surface marks and scratches. The finish on the metal work is good, the barrel is blued type but the cylinder retains a lot of its original painted type finish. Overall in good order fair cosmetic condition.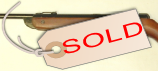 A great fun gun semi automatic rifle type carbine provides pistol power but with much more easily produced accuracy due to the long barrel and long sighting and shoulder stock. This example is as new condition with its box and fitted with a holographic type red dot sight and a nice litle adjustable bipod. Shoots steel ball bearings just by pulling the trigger repeatedly.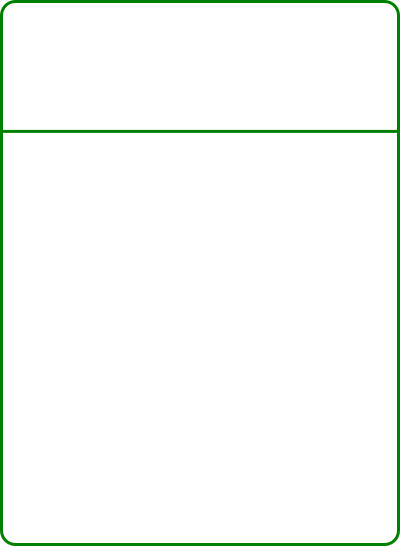 This rifle is based on the Crosman 766 action, it is a pump up pneumatic meaning after you pump it the shot is completely recoilless. You can shoot bb or pellets, the bb go in a built in magazine. This rifle was not produced for very long, at the time Crosman felt they no longer wanted to offer a very military looking rifle to junior shooters. Times have changed and military looking airguns are now popular. The market will out. This item is in good condition, shoots very well with its single pump mechanism and detachable magazine for storing pellets in. A nice light weight junior rifle to be used under adult supervision on private land only away from people that may not realise it is an airgun.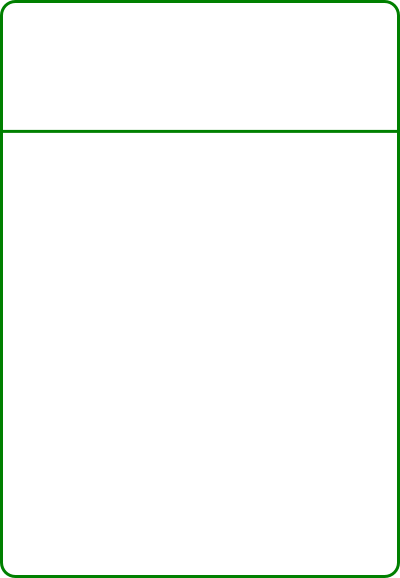 Whilst when in good condition these are a scarce very collectable rifle this item is not. The stock seems to have had some sort of coating applied, which would have looked very good just after it was done but unfortunately there are some chips and flakes which show the lighter coloured plastic underneath. No open sights are fitted so we are considering this a usable junior sized gun. In that form it is very nice. It is light in weight, very easy to cock, shoots with negligable recoil and is just powerful enough for tin cans and targets. Fitted with a compact 4x32 scope with Sportmatch mounts. Manual safety catch, anti bear trap. The trigger guard is not the original one but is securely fitted. A very pleasant rifle to shoot. If someone wants to purchase it as a doing up project to bring it back to collectable status we can sell it without scope and mounts and knock £20 off.