© Copyright Protek Supplies
Air rifles & pistols
You are on the red highlighted page
MAIL ORDER INFORMATION
Items that are shown with a blue envelope can be either purchased from our shop or you can have them delivered directly to your home address.
Items where no envelope is shown can be purchased from our shop or you can have them sent to a registered fire arms dealer near you, and you collect it from them. To order an item from us phone 01243 827500
PHONE FOR DETAILS ON ANY OF THE ABOVE PISTOLS 01243 824284 OR 01243 827500
Phone up & order it
01243 827500
Quick & easy
DOZENS OF WEBLEY PISTOLS IN STOCK, GIVE US A CALL OR BEST POP IN AND SEE THEM
This very nice collector's item is in excellent near new condition with even the obviously very fragile transfer on the side visible. It is in its original box with an empty packet of what presumably are the original period bbs and some loose bbs of unknown age. Also with original instruction manual and some little pad of targets. One grip is warped this is quite common with these as they tend to warp over time. The pistol has had very little use. It could be regarded as the air soft gun of the period as it is extremely low powered. Tin plate construction actually rather nice with a little flip up peep sight. A nice collectable. A small price sticker on the base of the box indicates it was sold by Naugatuck Sports and Auto, Naugatuck being a town in Connecticut in USA.
This quality German made CO2 pistol is in excelent condition. It uses 8 shot magazines of which there are 3 with the gun and can be fired double action or with the hamer for a lighter triger pull. This example is in its case with a couple of co2 capsules, 3 magazines and a partial tin of pelets. A great fun gun slightly more powerful than many of a similar design. More acurate as well.
ALECTO (with Zoraki stock accessory)
This carbine is a variable power pistol with a choice of 3 power levels. Is is fitted with a superb fully adjustable modular stock. We find that when holding this in the aim position it seems to be extremely steady. Combine this steadiness with the complete lack of recoil and it will produce excellent accuracy. This example is in virtually new condition with its original Webley ABS storage case and some pellets and instruction manual for the modular stock accessory.
USED CO2 PISTOLS IN STOCK
This is a right handed pneumatic single shot pistol excellent for accurate target shooting. Pump once twice or thrice for various power levels. Three pumps gives full power. Very comfortable to hold unless you are left handed!
A nicely made single stroke pneumatic pistol capable of good accuracy. Safety catch. Fires metal 4.5mm ball bearings using a 15 shot magazine built in.
A great gun to shoot, works from the standard CO2 capsules, the rotating mags hold 8 shots each (2 supplied) and sit neatly inside the gun. Single or double action firing. Remarkable accuracy thanks to its rifled barrel and German construction. Supplied in its plastic carry case which unfortunately has a small hole in it plus instruction manual and some target pellets. Good solid feel to it and solid weight giving stability in the shooting hand.
This chunky pistol is in excellent near new condition in its original box. It shoots at around 5 foot pounds using RWS Supadomes but it has a semi recoilless action which means it is quite smooth to shoot. Also supplied with a custom made cocking aid which slips over the front sight and makes cocking easier. A nice quality pistol.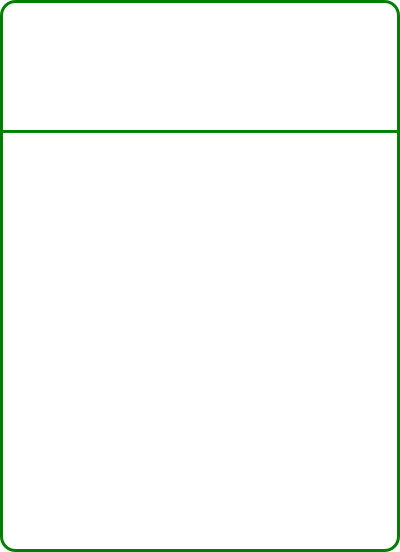 This nicely made impressive looking CO2 revolver has a 177 rifled barrel, 6 cartridges what you load with pellets at the back and a very nicely shaped solid rubber grip. With its original instructions and speed loader contained in a plastic case that was made for something else but which it fits nicely. The pistol is in virtually as new condition.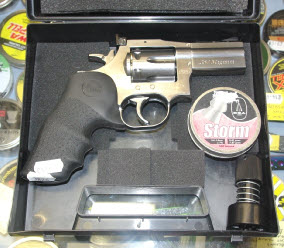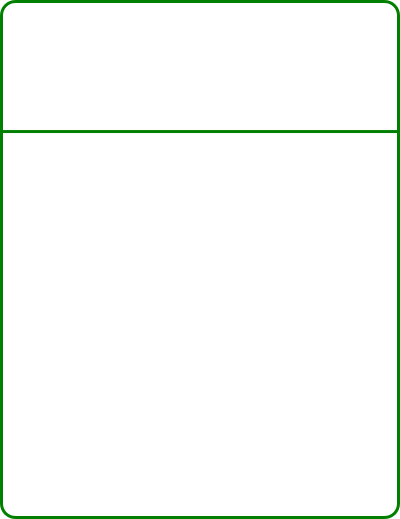 This pistol which always proves to be very accurate and pleasant to shoot is in as new condition in its original case with instructions and a partial tin of RWSW R10 match pistol pellets. This has right hand walnut grips and the picture label that would have been on the outside of da case has been removed.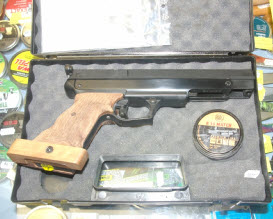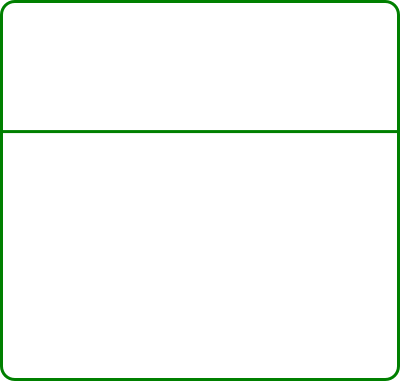 This nice solid pistol is in fair condition the name having worn off completely on the front fore end and a few minor scuffs and marks to the frame. It is in good working order with a pleasant recoil characteristic and complete. A good plinking pistol.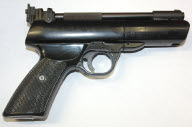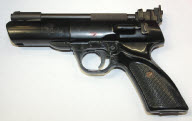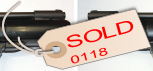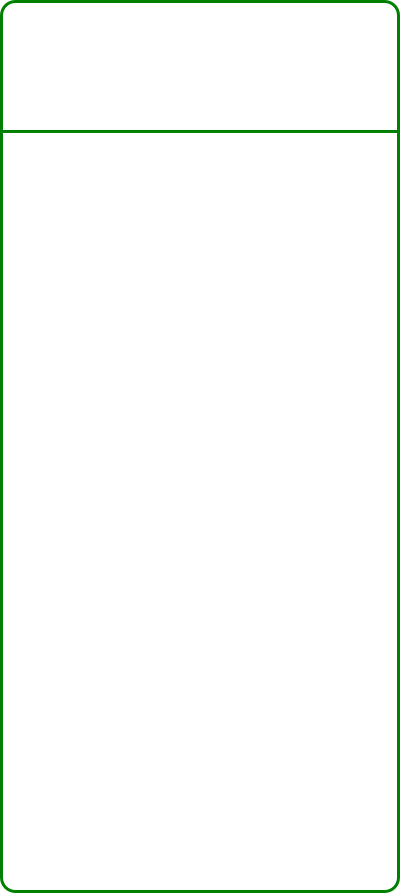 This single shot .22 CO2 pistol is a customised version of the Crosman 2240. It has been fitted with a power adjuster at the back which allows you to reduce the power from maximum downwards for shorter range shooting and gas economy. It has also been fitted with a trigger adjusting unit underneath the grips which are nice chequered walnut which increase the handleability of the pistol. In very good condition but with some minor paint loss to the metal frame. All the bluing is as original and open sights are fitted. PLEASE NOTE: The power adjuster does not take the power above the legal limit.