© Copyright Protek Supplies
Air rifles & pistols
You are on the red highlighted page
MAIL ORDER INFORMATION
Items that are shown with a blue envelope can be either purchased from our shop or you can have them delivered directly to your home address.
Items where no envelope is shown can be purchased from our shop or you can have them sent to a registered fire arms dealer near you, and you collect it from them. To order an item from us phone 01243 827500
PHONE FOR DETAILS ON ANY OF THE ABOVE PISTOLS 01243 824284 OR 01243 827500
Phone up & order it
01243 827500
Quick & easy
DOZENS OF WEBLEY PISTOLS IN STOCK, GIVE US A CALL OR BEST POP IN AND SEE THEM
ALECTO (with Zoraki stock accessory)
This carbine is a variable power pistol with a choice of 3 power levels. Is is fitted with a superb fully adjustable modular stock. We find that when holding this in the aim position it seems to be extremely steady. Combine this steadiness with the complete lack of recoil and it will produce excellent accuracy. This example is in virtually new condition with its original Webley ABS storage case and some pellets and instruction manual for the modular stock accessory.
USED CO2 PISTOLS IN STOCK
This is a very early model of the Webley Hurricane, with the foil safety catch marker. It is in fairly good condition retaining most of its original finish. The name on one side has slightly worn away where it has lain and there are surface scratches on that fore end shroud. Fitted with its original white numbered rear sight, it shoots well and in actual fact these are one of the best Webley pistols due to their fully adjustable rear sight and slightly higher power than most of the others. Now becoming collectable.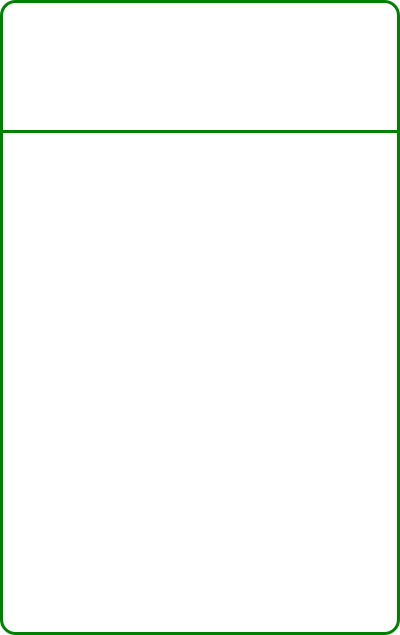 This pistol, the first of the quality German made CO2 pistols, is in excellent near new condition despite being around 20 years old. This is the competition model with a 6" rifled barrel. It has also been fitted with the optional adjustable target sights. They cost a bit on there own. The pistol is in its original case with instructions and the spare original open sights as originally fitted to pistol when new. Original purchase receipt, manuals for the pistol and the sights. One CO2 and a nearly full tin of target pellets. Also tools, cleaning brush etc. A very nice shootable and accurate pistol. FITTED WITH FULLY ADJUSTABLE COMPETITION SIGHTS.
This heavy good quality pistol is in excellent as new condition. It uses a rifled barrel and a 20 shot pellet magazine. Although there is no packaging with it we do offer a full guarantee. CO2 powered by the standard 12g CO2 capsules available from all good gun shops and us!!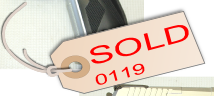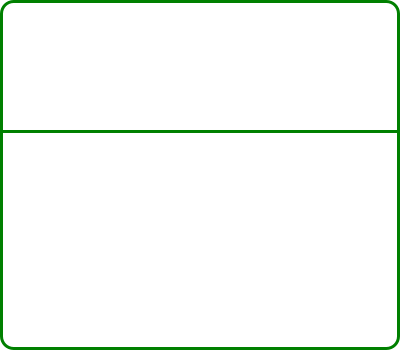 this blowback pellet firing pistol is in as new condition in its original box with instruction manual. little to no use.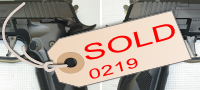 A beautifully customised 2240 pistol, CO2 powered bolt action. Steel breech block and walnut checkered grips. The red dot sight gives a range of different face type reticles, 4 in all. It can be set to green or red colour each with a choice of 3 brightness levels giving a total of 24 reticles. A very nice customised gun to own and shoot.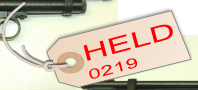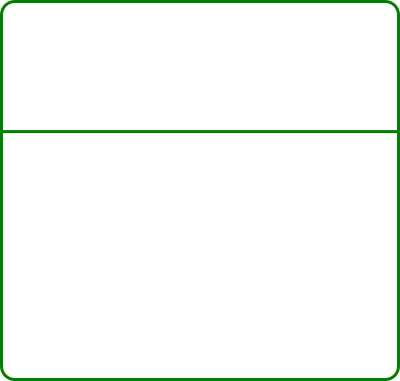 This solid high quality pistol is in good condition with a nice dull silver finish to the frame and matt black finish to the top lever. It shoots well at about 4.5 foot pounds. Black smooth grips, this example has the two cocking power levels feature.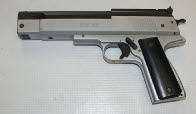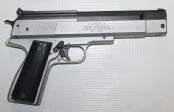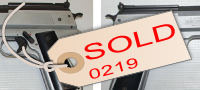 This is top of the range as far as Umarex smith and wesson revolvers go. This is the nickel finish revolver with a 4, 6 and 8 inch barrel set. It is cased and is in near new condition with 3 ten shot magazines and a couple of gas and barrel changing tool. Shoots and works perfectly. These are a very accurate, good quality revolver. No instructions,these can probably be downloaded from net, In its original case. The 8 inch barrel version has not been available for some years even as an accessory to the standard 6 inch version.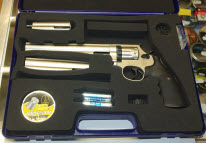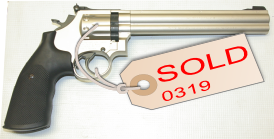 This nice quality British made pistol, based on a famous American design, is in basically good complete condition, works and shoots well. However the rear sight leaf part is not original it has been cunningly crafted from a Gamo sight and well fitted and is functioning fine. These are a really interesting design and the British version was not made for very long so is very collectable. This is the single shot version with very ingenious camera aperture type rear loading gate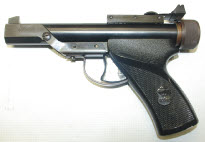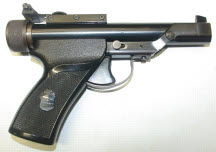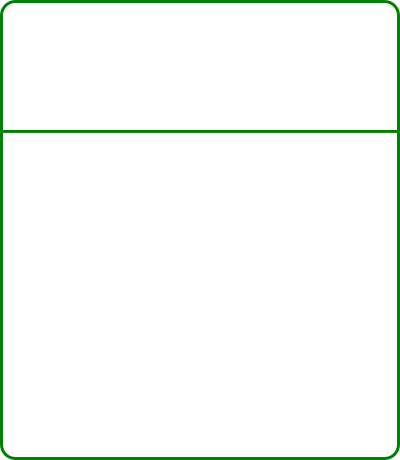 This high quality CO2 revolver is in excellent condition there is a minor drag line on the cylinder you can see the gun has been used. It is in its case with instruction manual, spare fore sight element. Lovely smooth trigger pull and good leather grips. This is the 6 inch rifled barrel version and these always seem to be very accurate.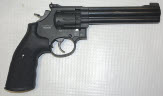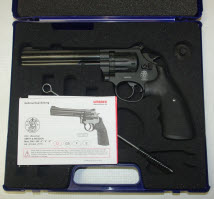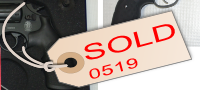 This is the deluxe or special edition version of the G10. It features a longer barrel with adjustable windage left and right which also enables a longer magazine for 24 bbs to be fitted. This example is in as new condition in its original box. We believe it was sold new in 1995.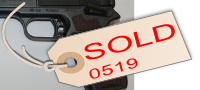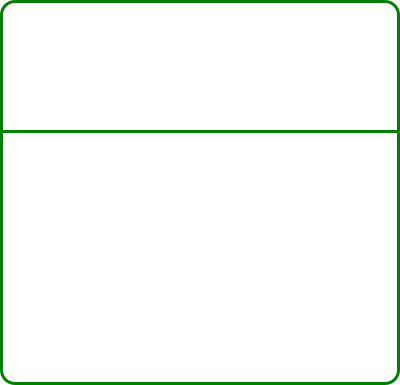 This pistol would make a great junior target/plinking pistol. It is underlever with pop up breach that is easy to load. Barrel is fixed, open sights that are adjustable. 1980s made in very nice condition.