Telescopic Sights & Mounts etc


© Copyright Protek Supplies Phone up & order it
01243 827500
Quick & easy


10 INTERCHANGEABLE RETICLES WITH PATENTED LCD TECHNOLOGY
A worldwide exclusive, patented by Konus, and the result of a decade long project of electronic engineering, this one-of-a-kind model is taking advantage of a patented LCD technology that will let you browse through 10 interchangeable reticles for long range shooting, intermediate use, tactical and hunting. This is therefore the most technologically advanced and the most versatile scope on the market, a true quantum leap that is finally bringing the optical industry into the 21st Century.
Specifications for Konus KONUSPRO-EL30 4-16x44 LCD Rifle Scope with 10 Interchangeable Reticles:
Magnification:
4 - 16 x
Objective Lens Diameter:
44 mm
Tube Diameter:
30 mm
Reticle:
10 Interchangeable
Eye Relief:
3 - 3.3 in, 78 - 85 mm
Exit pupil:
2.7 - 11 mm
Adjustment Type:
Mil Rad
Adjustment Click Value:
0.1 Mil Rad
Adjustment Range:
63.7 in at 100 yds
Field of View, Linear:
2.89 - 6.8 m at 100 m, 9.5 - 22.6 ft at 100 yds
Optical Coating:
Fully Multi-Coated
Battery Type:
CR2 Supplied and with a spare)
Waterproof
Shockproof:
Fogproof:
Length:
333 mm, 13.1 in
Weight:
23.39 oz, 663 g
Aluminium construction
LCD Technology, Locking Tactical Turrets
Konus KONUSPRO-EL30 4-16x44 LCD Rifle Scope with 10 Interchangeable Reticles: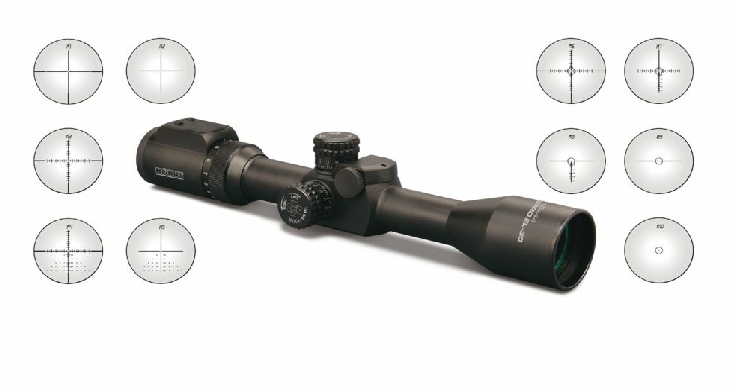 This very nice quality well made scope was purchased by us as a sample from a Chinese company however we decided not to go ahead with the importation. It is a slightly unusual specification being 2 to 12 times mag. Parallax adjustment on the side, illuminated centre dot, very nice quality optics. Would make a great HFT scope set on 10 times mag although its not a mil dot reticle which is part of the reason we decided not to import them. Nice low profile adjusters will also be a great hunting scope. Was £245.00 now reduced to £170.00

MTC GENESIS 3-9 x 40
Superbly clearly optics. No lens caps. With high quality mounts 9-11mm
£140.00


MTC OPTISAN VIPER 8-32 x 60
Illuminated reticle, side parallax adjustment and Sportsmatch mounts Good condition, works perfect. No lens caps, or instructions. It is boxed.
Stock number 5007
£240.00


~~~ Flat rate postage charge of £6.00 ~~~


LUGER
2.5-10 x 56, 30mm tube, good clear optics, boxed, no mounts.
£120.00


This scope was broken at some stage in the past "beyond repair" but we repaired it! Not perfectly but the image is clear enough to see the target and the crosshairs are in place not broken but a bit non-straight. They do cross in the middle so give a point to aim with. Only one lens cover is present.
£15.00


BRAND NEW NIKKO STIRLING MOUNTMASTER ILLUMINATED ADJUSTABLE OPTICS 3-9 x 50, HALF MIL DOT.
Supplied with mounts for airgun (9-11mm standard rail)
£77.00

TELESCOPIC SIGHT COVERS
Some are yellow shaded, the sizes we are showing is measured as the inside diameter of the covers which is also the outside diameter of each end of the scope it fits. We have one of each shown, postage is £3.90.
SC1 - 64mm 44mm SOLD
SC2 - 48mm 38mm
SC3 - 37mm 36mm 1970s type SOLD
SC4 - 40mm 42mm SOLD
SC5 - 43mm 39mm
SC6 - 48mm 38mm not transparent SOLD
SC7 - 48mm 39mm
SC8 - 51mm 44mm SOLD
SC9 - 38mm 38mm not transparent
SC10 - 42/37mm 39mm for weaver scopes with flattened front lens (TV)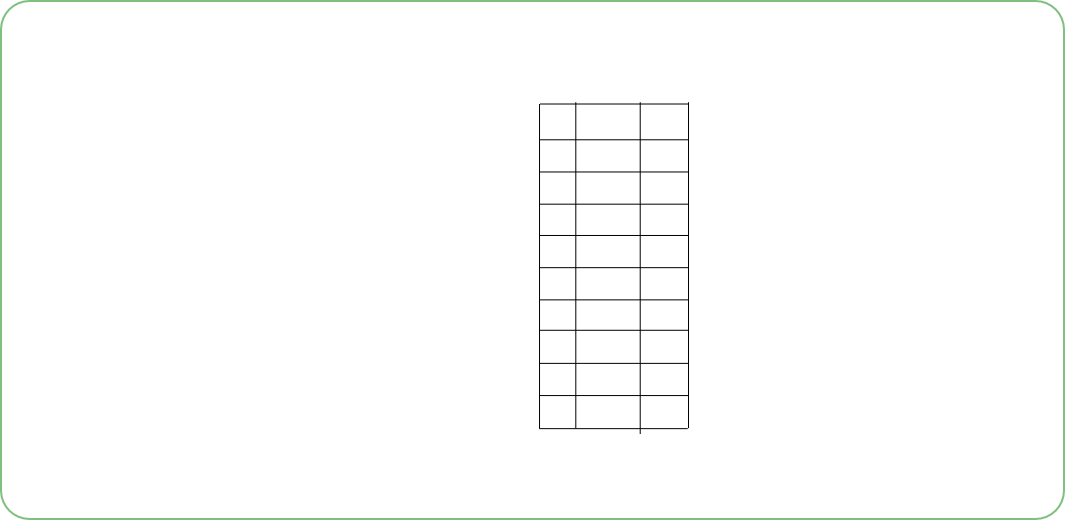 When you click on "order a scope" Paypal will ask you for description so just type the scope you want to order in and then put the price of the scope in the box under the description. Paypal adds the postage automatically.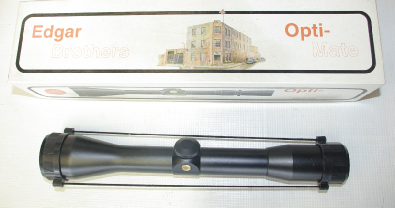 EDGAR BROS OPTIMATE
6 x 44 Japanese made, excellent full bore stalking scope, boxed in near new condition, just one slight tear to the front plastic lens cover. A lovely quality scope that we think is no longer in production.
NOTE: The tube is 30mm, not the usual 25mm. We do sell 30mm mounts.
£98.00

AIR ARMS 4 x 40
With bullet drop compensator elevation turret. Nice bright optics, standard duplex reticle. Ideal on AirArms sidelever or early TX200. VGC slight mount witness marks on rear tube.
£55.00 SOLD
SUNSHADE
NIKKO STIRLING
50mm inside diameter, 130mm overall length. Used excellent condition.
£10.00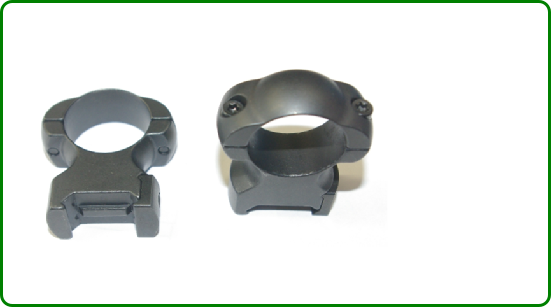 M521 - A one off set of steel high quality mounts for one inch tube scopes, Used, very good condition. £24.00 the pair

LAST OF THE RHINO SCOPES…
1.5 to 4.5 magnification, 32mm lens, illuminated reticle mil dot, used very good condition, excellent scope.
£68.00


CYCLOPS RED DOT SIGHT
Passive unit that gathers light through the top and channels it to project a red dot (actually a cross) superimposed on the optics you are looking through. The shooter sees a red cross but nobody else does. No batteries needed just ambient light. Used but works very well and in good condition. Made c1970s ideal for a Jackal air rifle.
£60.00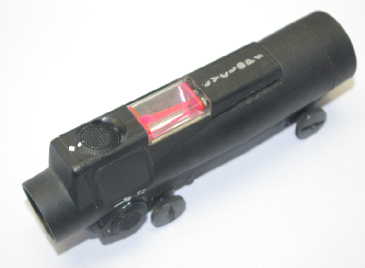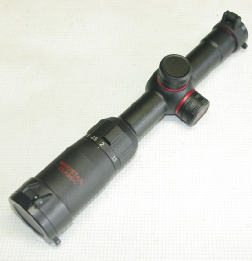 NEW WHITE TAIL CLASSIC SCOPES FROM SIMMONS
• Fully multi coated optics
• 1" tube diameter
• Tool-less turrets
• Long eye relief
• Water and fogproof construction
• Shockproof construction
• Flip up scope caps
• Blackgranite finish
• Truplex reticle



This is a 5-30 times 50mm lens model, adjustments for all parameters. This one we have for sale includes the optional extra parallax side wheel. Used in excellent condition with 9-11mm mounts.
When new this scope is £399 or more, this one in near new condition is £265
Does not have the box, instructions are not supplied on paper (even when new) you download them.
Stock number 5058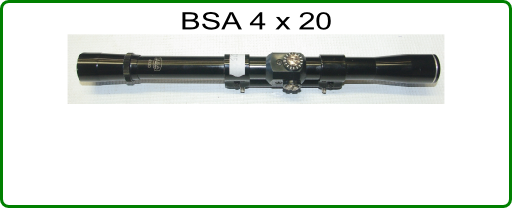 Made in the 1960s this scope fits a Meteor Mark 1. Very good condition but turret covers are missing.
£25.00


RARE MODEL c1970s WEAVER KT-6
Made in USA blued steel body, quite good condition German post type reticle, paralax adjustable, fairly good optics "micro trac" elevation adjustments. Withmore recent one piece mount (early Sportsmatch?)
£120.00

KONUS 2 - 7 x 32 ZOOM RIFLESCOPE

• Adjustable magnification 2 to 7 times
• 30/30 engraved reticle
• Finger adjustable turrets
• Supplied with mounting rings
• Waterproof, shockproof, fogproof
• Multi coated optics
£68.95

BSA SWEET .17 TARGET/HUNTING SCOPE
• Fully multi=coated optics
• 6-18x power magnification
• Objective lens Diameter 40mm
• Side parallax setting 10 to infinity
• Field of view at 100 yards 16 - 6 feet
• Includes 3" glare resistant sunshade
• Multi grain turrets with zero reset
positive click ¼ MOA reticle adjustment
• 4" eye relief
• Specially designed for 17 HMR/ 17 & 20gr
£145.00
TELESCOPIC RIFLE SIGHTS.
BUY FROM A PROPER GUN SHOP FOR PROPER PERFORMANCE AND A MEAN KEEN LEAN NEVER BEFORE SEEN PRICE.
PROTEK - BIG on sayings, small on prices - We believe these prices are the best on the net. If you find someone selling them cheaper please send them our condolences because they must be REALLY desperate!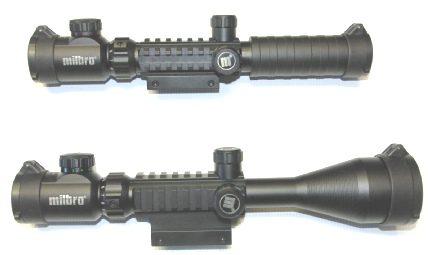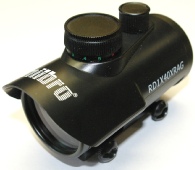 MILBRO MILITARY TACTICAL STYLE 3-9 x 32mm
Red and green variable illumination for low light shooting, magnify from 3 times up to 9 times, waterproof, fog proof, shock proof, flip up caps, scratch resistant lenses. Reversible mounts will fit air gun 9-11mm or weaver rail.
£49.99
Shipping is £4.95 if you want it delivered.
MILBRO MILITARY TACTICAL STYLE 4-12 x 50mm
Red and green variable illumination for low light shooting, magnify from 4 times up to 12 times, waterproof, fog proof, shock proof, flip up caps, scratch resistant lenses. Reversible mounts will fit air gun 9-11mm or weaver rail.
£59.99
Shipping is £4.95 if you want it delivered.



MILBRO RED/GREEN DOT SIGHT
Red and green variable brightness dot for precise aim point, waterproof, fog proof, shock proof, with protective rubber end caps, mounts will fit air gun 9-11mm or weaver mounts.
£32.99
Shipping is £4.95 if you want it delivered.


BSA 4 times fixed magnification 32 mm objective lens for daytime shooting, quality mounts with recoil arrestor screw, proper gun reticle cross hairs.
WEBSITE OFFER £29.99
Shipping £4.95 if you want it delivered
Genuine BSA made scopes, not knock offs, the only thing we've knocked is the price and that's down baby!!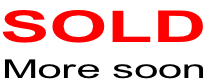 BSA ESSENCIAL 4 times fixed magnification 32 mm objective lens for daytime shooting, easy adjust windage and elevation no tools required, supplied with quality mounts with recoil arrestor screw, mil dot reticle cross hairs.
WEBSITE OFFER £39.00
Shipping £4.95 if you want it delivered



Easy finger adjust using the new TONIX adjust system.

VICTOPTICS
3 to 9 x40 SCOPE
• Etched multi aim point reticle
• Very clear optics
• Exceptional build quality
• Supplied with weaver scope mounts and lens cleaning cloth
£39.00
VICTOPTICS 4 to 16 x 44 SFP SCOPE
• Second focal plane optics
• Side parallax adjustable detachable side wheel
• Pull/push locking adjustment turrets
• Supplied with screw on sunshade, flip up covers, high quality weaver mounts and cleaning cloth
• Etched multi aim point reticle
• Superb optics, 30mm scope body tube
£99.95



VICTOPTICS is a brand name of VECTOR OPTICS

A GREAT DEAL ON A GREAT SCOPE
NIKKO STIRLING MOUNTMASTER 3-9x50 ILLUMINATED RETICLE.
This scope has half mil dot reticle for accurate distance shooting and illumination in red or green with adjustable brightness levels as well as an adjustable objective lens to maximise accuracy. Supplied with 9-11mm standard air rifle mounts and accessories as shown.
The scope is supplied with dust covers/light filter, Nikko Stirling cleaning cloth, spare battery, fixing tool and full instructions.







BISLEY 4x40
Korean made, late 1980s/90s, good quality optics, good condition but dents to top turret cover. Non original scope covers, with Sportsmatch style mounts.
£38.00




2 to 7 times 32mm objective lens. Supplied with mounts and in as new condition.
£60.00

1980s vintage, turret caps are missing, some knocks/dents to the objective bell tube, good clear optics, supplied with mounts, no plastic lens covers.
£22.00



NIKKO STIRLING PLATINUM 3-12x56 IR
Stunningly clear optics, green film lens, 30mm tube, floating reticle that is illuminated in 11 different brightness levels, sun filter built in. Used, in excellent condition.
£130.00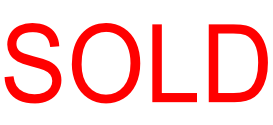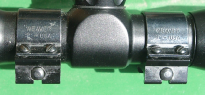 ZERO OPTION 4 x 32 SHORT RIFLE SCOPE
A short rifle scope (approx 195mm long) with very nice optics and fitted with Weaver branded mounts. Used but excellent condition, no lens caps.
£40.00
NIKKO STIRLING SPECIAL 4x32
Japanese made, German post type reticle, very clear Japanese optics, little bit worn condition, made early 1970s. The lens covers are not the original ones but work fine.
£35.00


FIREWOLF FW7-CH 2x20 PISTOL SCOPE
In excellent as new condition with box and instructions and packaging. Also with 9-11mm mounts. Fully coated optics, one piece ally alloy tube, finger tip adjustment, quick target acquisition eyepiece, sure grip, waterproof and fogproof nitrogen purged.
£30.00

FOR THE SERIOUS TARGET SHOOTERS…
This device fits on to any 30mm tube telescopic sight and gives a clear indication via a spirit level indicating horizontal axis to ensure you are shooting with accuracy.
£12.95
NIKKO STIRLING 6-24x50
Illuminated boxed as new condition with side wheel and mounts 30mm. When new these are over £300.
£170.00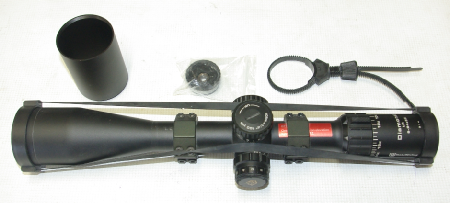 Second hand but in "as new" condition. A very high quality telescopic sight. No mounts are supplied, they are available separately to suit your requirements..
Stock number 4966 £135.00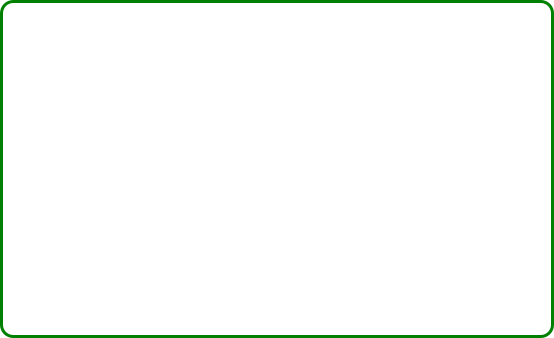 PECAR BERLIN 4-10 x 45
German made 1960s or 70s, used in very good condition, some paint loss to turret covers, fitted with German post reticle with changeable cross hair reticle assembly in original packaging. Superb clear optics.
£285.00
HAWKE AIRMAX 30 SF COMPACT
6-24 x 50 SF AMX IR
In as new condition, boxed with all instructions. A compact scope with exceptional clarity. Comes complete with 9-11mm (standard) air gun mounts.
Stock number 5321
£264.00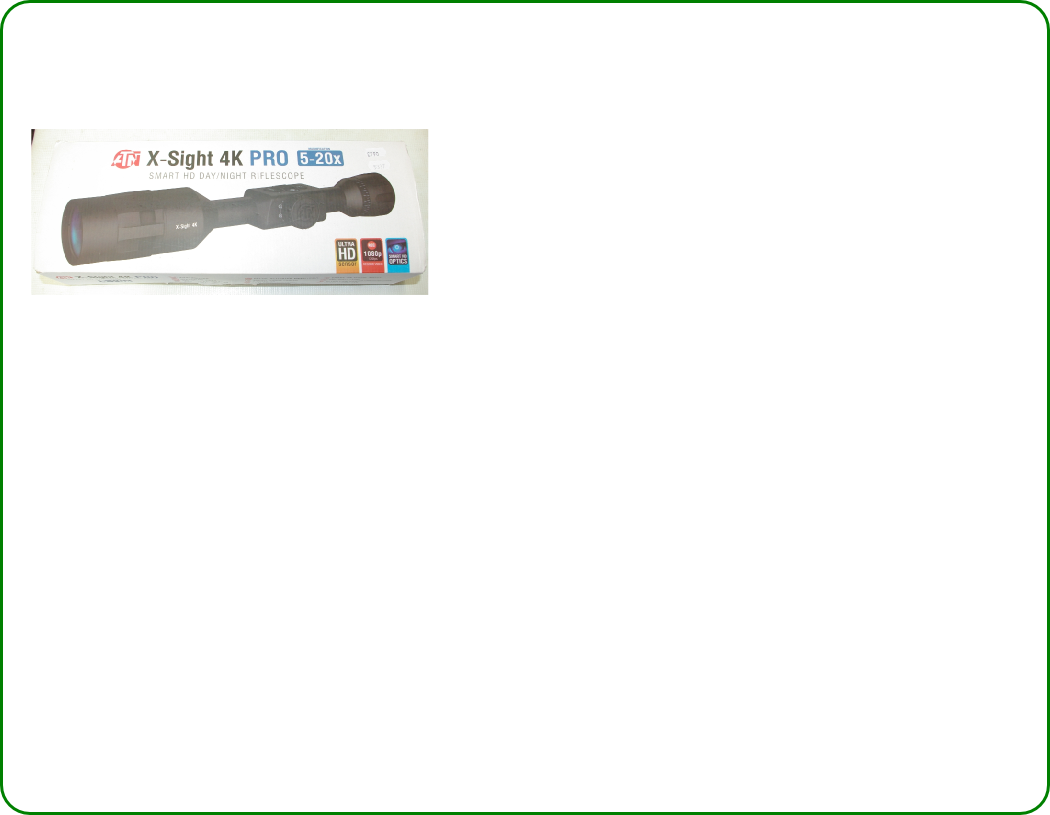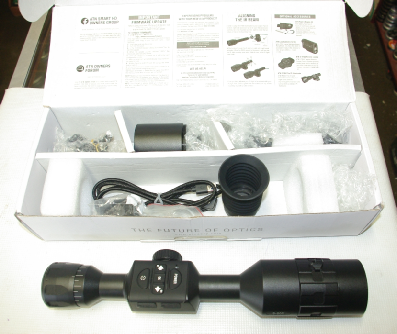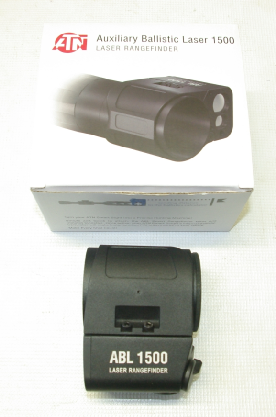 ATN AUXILIARY BALLISTICS LASER and SMART HD DAY/NIGHT RIFLESCOPE SET
Use this sight on air rifles, rim fire, centre fire etc, daytime or night. The ABL1500 (shown right) attaches to the scope and using laser technology adjusts the reticle in the scope automatically. Capture high quality video to SD card and connect up with Bluetooth. Attach the IR lamp for total dark shooting. Accessories are supplied for mounting etc.
• Vivid imaging
• Record HD video
• Ballistic calculator
• Dual stream video
• Recoil activated video
• Smart range finder
• E-compass
• Dual core processor
• Share on social media
• One shot zero
• Ultra low power consumption
• Profile manager
AUXILIARY BALLISTICS LASER 1500
LASER RANGE FINDER
Precision to 1 metre, range 5-1500 metres, Bluetooth 4.1 so pairs with the sight shown on the left, long battery life around 6 months.
This setup is second hand but has had little use and has been very well looked after and in new condition.
£790.00 Stock number 5337
SIMMONS WHITETAIL CLASSIC
1.5 to 5 x magnification, Philippines made, used, good condition and has flip up end cap and mounts. The screw off turret caps are not the original Simmons but are new condition and fit perfectly.
£98.00