© Copyright Protek Supplies Phone up & order it
01243 827500
Quick & easy

10 INTERCHANGEABLE RETICLES WITH PATENTED LCD TECHNOLOGY
A worldwide exclusive, patented by Konus, and the result of a decade long project of electronic engineering, this one-of-a-kind model is taking advantage of a patented LCD technology that will let you browse through 10 interchangeable reticles for long range shooting, intermediate use, tactical and hunting. This is therefore the most technologically advanced and the most versatile scope on the market, a true quantum leap that is finally bringing the optical industry into the 21st Century.
Specifications for Konus KONUSPRO-EL30 4-16x44 LCD Rifle Scope with 10 Interchangeable Reticles:
Magnification:
4 - 16 x
Objective Lens Diameter:
44 mm
Tube Diameter:
30 mm
Reticle:
10 Interchangeable
Eye Relief:
3 - 3.3 in, 78 - 85 mm
Exit pupil:
2.7 - 11 mm
Adjustment Type:
Mil Rad
Adjustment Click Value:
0.1 Mil Rad
Adjustment Range:
63.7 in at 100 yds
Field of View, Linear:
2.89 - 6.8 m at 100 m, 9.5 - 22.6 ft at 100 yds
Optical Coating:
Fully Multi-Coated
Battery Type:
CR2 Supplied and with a spare)
Waterproof
Shockproof:
Fogproof:
Length:
333 mm, 13.1 in
Weight:
23.39 oz, 663 g
Aluminium construction
LCD Technology, Locking Tactical Turrets
Konus KONUSPRO-EL30 4-16x44 LCD Rifle Scope with 10 Interchangeable Reticles:
SIMMONS WHITETAIL CLASSIC 3.5 - 10 x 50
• Stunning optics
• Made in Philippines
• 1" standard tube
• Blackgranite finish
• Multi coated lenses
• Waterproof
• Fog proof
• Shock proof
We don't think these are manufactured anymore so get one while you can!
£179.00

KONUS 2 - 7 x 32 ZOOM RIFLESCOPE

• Adjustable magnification 2 to 7 times
• 30/30 engraved reticle
• Finger adjustable turrets
• Supplied with mounting rings
• Waterproof, shockproof, fogproof
• Multi coated optics
£68.95



BRAND NEW NIKKO STIRLING MOUNTMASTER ILLUMINATED ADJUSTABLE OPTICS 3-9 x 50, HALF MIL DOT.
Supplied with mounts for airgun (9-11mm standard rail)
£77.00
BSA PANTHER 3-10 x 40
Perfect working order but the rubber straps have perished. Nice clear optics.
£90.00
OPTIMATE 4x40 Japanese very clear optics, boxed as new (was £124.95 when purchased new).
£70.00
SEAGULL scope, 4 x 28 Stunningly clear optics able to resolve a gnat at 5 miles with extreme clari.....not really. One of the worst optics we have seen and the construction is very poor. The cross hairs are wavy but do cross in the middle. These were supplied free with the SMK B45 pump up rifle some years ago. Has mounts fitted, end caps are present. Boxed.
£8.00
This very nice quality well made scope was purchased by us as a sample from a Chinese company however we decided not to go ahead with the importation. It is a slightly unusual specification being 2 to 12 times mag. Parallax adjustment on the side, illuminated centre dot, very nice quality optics. Would make a great HFT scope set on 10 times mag although its not a mil dot reticle which is part of the reason we decided not to import them. Nice low profile adjusters will also be a great hunting scope. Was £245.00 now reduced to £170.00
Paralax adjustment, Korean made, very good condition, good build quality, good optics with 2 piece mounts from early 1980s. £42.00
HUNTER 4 x 40, Japanese made 1980s, wide angle TV screen, high see through mounts, great optics. A few scuff marks on the tube. £40.00
MTC GENESIS 3-9 x 40
Superbly clearly optics. No lens caps. With high quality mounts 9-11mm
£140.00


NIKKO STIRLING 4 - 16 x 50 LRX, used in very good condition, boxed with instructions and sun shade. Stock number 4325 £110
NIKKO STERLING TIARA 4 x 20
Japanese c1960s
£24.00
This really nice old blued steel bodied scope is in good condition but of uncertain vintage. Could be early 1960s. It is a Weaver B6 scope made in El Paso Texas USA but fitted with some Winchester branded scope mounts, the rear one of which is adjustable for windage and elevation. Fits approx 10mm scope rails but there should be a good bit of adjustment in the mounts. The image is quite clear for a thin scope of this type, cross hairs complete and unbroken.
£50.00
GUNMARK 4 x 20
Japanese, 1970s
£10.00
NIKKO STIRLING
4 - 12 x 50 illuminated reticle 12 levels including zero! With Sportsmatch mounts.
£48.00
MTC OPTISAN VIPER 8-32 x 60
Illuminated reticle, side parallax adjustment and Sportsmatch mounts Good condition, works perfect. No lens caps, or instructions. It is boxed.
Stock number 4036
£280.00

HUNTER 4 x 15
Japanese 1970s
£15.00
SIMMONS 4 x 20
1990s
£8.00
SUNSHADE
NIKKO STIRLING
50mm inside diameter, 130mm overall length. Used excellent condition.
£10.00
PARALLAX ADJUSTMENT SIDE WHEEL
To fit a knob of 32 to 34mm diameter
£12.00
Photo shows both sides of the same wheel. So you get 1 wheel for twelve quid.
SCP1 - Korean made clear optics, with period Sportsmatch mounts and lens covers.
£45.00
TELESCOPIC SIGHT COVERS
Some are yellow shaded, the sizes we are showing is measured as the inside diameter of the covers which is also the outside diameter of each end of the scope it fits. We have one of each shown, postage is £3.50.
SC1 - 64mm 44mm SOLD
SC2 - 48mm 38mm
SC3 - 37mm 36mm 1970s type SOLD
SC4 - 40mm 42mm
SC5 - 43mm 39mm
SC6 - 48mm 38mm not transparent SOLD
SC7 - 48mm 39mm
SC8 - 51mm 44mm
SC9 - 38mm 38mm not transparent
SC10 - 42/37mm 39mm for weaver scopes with flattened front lens (TV)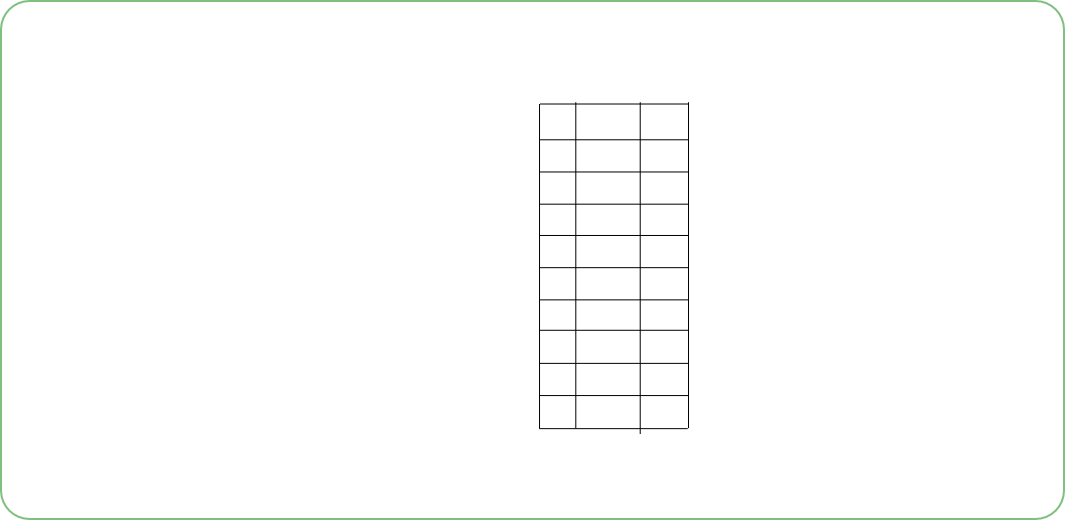 ~~~ Flat rate postage charge of £3.50 ~~~


EDGAR BROTHERS
3-12 x 50 scope with nice clear optics and in very good condition. With lens covers but elastic is a bit stretched. We can supply some elastic if you want it.
£40.00
1980s, turret caps missing, some dents/knocks to objective bell tube, good clear image, supplied with mounts.
£22.00
Paralex adjustment, c1980s, Japanese optics but are not good they are cloudy. So its cheaper than you would expect (maybe).
£15.00
BSA 4 x 20
Japanese made 1970s, good condition but one turret cap is missing, optics fair but not great.
£15.00
ASI SUPERSCOPE 4 x 40 PA
Classic Japanese scope, 1980s made, very good condition, slight mount scuffs, widescreen TV type image.
£58.00
FX BRAND 3-12 x 44 illuminated mil dot and Sportsmatch mounts. Used but in good condition, high quality made unit.
£75.00
PAO 4 x 32 ACOG (Advanced Combat Optical Gunsight) style red/green/blue dot with distancing reticle. Weaver mounting. Used, boxed as new condition.
£60.00
TASCO MINI RED DOT SIGHT 9-11mm standard airgun mount, used in very good condition.
£60.00
SCP1 - BENTLY 4 X 15
Japanese made 1970s, good optics for type, good condition.
£18.00
SCP2 - bushnell legend 5-15 X 40
Made in Philipines superb optics as new condition.
£125.00
KONUSPRO-F30 4 -16 x 52 ZOOM SCOPE
Engraved reticle in the first focal plane, dual colour illumination, 550 ballistic reticle with centre circle, level bubble, fast focus ocular, precision ¼ M.O.A. Adjustments, mid sized parallax wheel (down to 10 yards) fully coated multi optics, flip up covers and sunshades.
Used in near new condition and boxed with instructions.
£260.00