Repairs & Restoration Projects


© Copyright Protek Supplies
The stuff shown on this page is either partially or completely non working and is sold as is with no guarantees (we can't even guarantee its not working!). Its stuff we simply have not got time to look at so have bunged it on our website! Purchase as repair projects, or to break up for parts or anything else you can think of.
MAIL ORDER INFORMATION
Items that are shown with a blue envelope can be either purchased from our shop or you can have them delivered directly to your home address.
Items where no envelope is shown can be purchased from our shop or you can have them sent to a registered fire arms dealer near you, and you collect it from them. To order an item from us phone 01243 827500
ONE PROVISO: IF YOU GET THESE ITEMS GOING PLEASE DON'T PHONE US GLOATING. WE DON'T LIKE HEARTLESS GLOATERS!!!
"CAN I HAVE A GLOAT " THEY SAY. NO. YOU HEARTLESS GLOATER! Phone up & order it
01243 827500
Quick & easy

More items coming soon, some not as good as these, some better!!!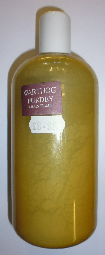 WARTHOG PURDEY GRAIN FILLER
Nothing wrong with this, except we dont really know how to use it! So we are selling it cheap. If you know how its used please dont gloat and say "I got that really cheap cos they didnt know what it was" and that sort of thing.
£8.88 plus £4.50 to send it.


SETRA RIFLE
Calibre: .22
Stock number: 5309
Price: £70.00
SIG SAUER P320
Slide moves, magazine does not eject, safety catch moves, trigger does not pull. We believe it holds gas ok.
Stock number 5179
£30.00
COLLECT FROM OUR SHOP.

The problem with this rifle is that once you cock it it will only pump once. It does not allow you to build up pressure and that one pump is not enough for a shot. The fore arm hangs down a bit so we put an elastic band on it. Overall in not great condition the metalwork has been painted black, there are no open sights. Stock has almost certainly been rubbed down and refinished. Safety catch system works, we believe it is basically all complete although obviously there might be some internal bits missing we do not know. We are no overly keen on repairing pump up guns so have decided to sell this as a repair or restoration project or for parts.