Repairs & Restoration Projects


© Copyright Protek Supplies
The stuff shown on this page is either partially or completely non working and is sold as is with no guarantees (we can't even guarantee its not working!). Its stuff we simply have not got time to look at so have bunged it on our website! Purchase as repair projects, or to break up for parts or anything else you can think of.
MAIL ORDER INFORMATION
Items that are shown with a blue envelope can be either purchased from our shop or you can have them delivered directly to your home address.
Items where no envelope is shown can be purchased from our shop or you can have them sent to a registered fire arms dealer near you, and you collect it from them. To order an item from us phone 01243 827500
ONE PROVISO: IF YOU GET THESE ITEMS GOING PLEASE DON'T PHONE US GLOATING. WE DON'T LIKE HEARTLESS GLOATERS!!!
"CAN I HAVE A GLOAT " THEY SAY. NO. YOU HEARTLESS GLOATER! Phone up & order it
01243 827500
Quick & easy

WARTHOG PURDEY GRAIN FILLER
Nothing wrong with this, except we dont really know how to use it! So we are selling it cheap. If you know how its used please dont gloat and say "I got that really cheap cos they didnt know what it was" and that sort of thing.
£8.88 plus £4.00 to send it.
More items coming soon, some not as good as these!!!

Action for a Webley Mark 3, cocks and shoots, no sights, no tap lever, no underlever button catch, very good condition metal work. Late model circa 1970s.
Stock number is 3965
£60.00
CAN SEND TO RFD OR COLLECT FROM OUR SHOP IN PERSON.

Relum 322 is being offered as it was when we purchased it. It is basically complete and it shoots at around 7.5 foot pounds however it is cosmetically poor. It has numerous scratches and slight surface rust. Would really benefit from a strip down and clean up. This is fitted with the early nice stylish stock. Open sights present, screw heads are good. Really it kneads time and effort and some bluing applied to the metal work. Fitted with the original Relum scope rail. A worthwhile project for someone who dont wanna have to spend much on mechanicals but is willing to spend some time refinishing it. .22 calibre.
£60.00 STOCK NUMBER 4073
CAN SEND TO RFD OR COLLECT IN PERSON.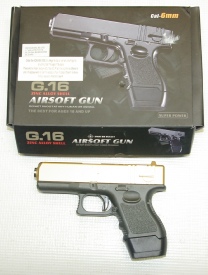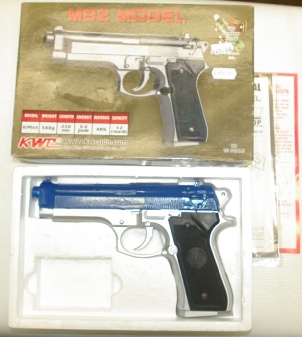 Two 6mm plastic bb airsoft pistols, a small G16 spring operated, an internal part has broke so it don't cock, and a B92 gas powered (not CO2 its the stuff in the can) this pistol don't click when you pull the trigger so not firing, slide has been painted blue for legal reasons.
The pair for only £10.00
COLLECT FROM OUR SHOP ONLY, NO MAIL ORDER.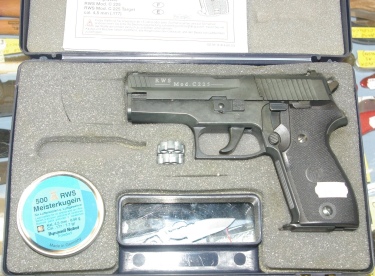 RWS C225 BLACK finish - In carry case with instructions and some pellets and a couple of magazines, when a CO2 is put in the gas escapes from the barrel. £60.00 Stock number 4311
Frame and breech block for a scarce Titan series 7 air pistol. Fair condition mostly brown markings are visiable, could be used as a spare for a faulty one, or with a lot of spare parts could be made in to a working one. No piston inside, no trigger mechanism or grips. Good claenish rifled barrel which has not had a pellet through it for a long time. Due to the sate of the pin holes we can tell this once was a complete pistol. £85.00 THIS IS ANTIQUE SO CAN SEND BY POST TO YOU DIRECT.

This is a Crossman 760 pump ump up rifle. Someone has attempted a repair and made some small marks around the cocking bolt area. We tried to fix one of these guns and gave up. We did not have what it takes.(We probably still dont…)
Its yours for a measly £30.00 but we have to send it to a registered firearms dealer for you to collect. Bear in mind the dealer may charge for this service so talk to them first. It comes boxed and with instructions and magazine but not a Haynes manual unfortunately!!!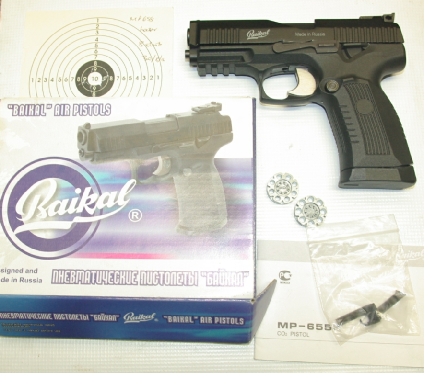 This is a Baikal pistol type MP655K. Quite rare and highly regarded, when it was working fully it would shoot Bbs or pellets using two different magazines. Well made but a plastic U shape part is broken. We think someone could 3D print a part if they could put the design on screen. The part is included with the pistol for reference. Make or replace this little part and you have yourself a good little Russian made pistol.
Yours for £40.00 or more. (£40 will pay for T bags, milk powder and biscuits for 2 months for us and our customers, some of which like to gloat over a cup of tea and a Hob Nob (other biscuits are available but maybe not as nice depending on your taste, its the oats, yummm)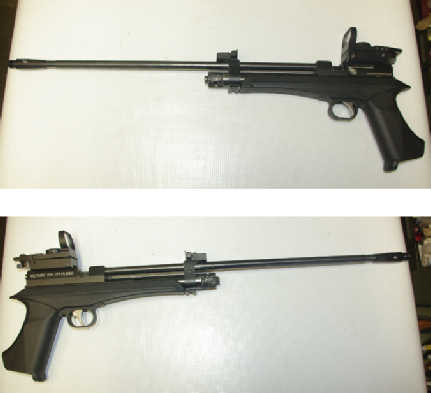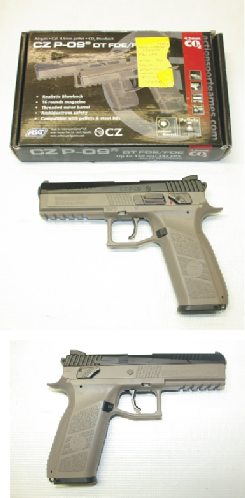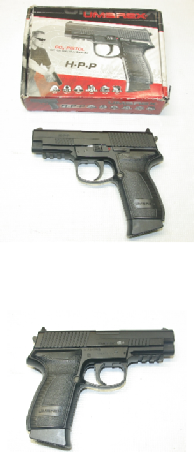 VICTORY CP2
Actually only the remains of, missing springs and probably other parts from internals. Red dot sighjt broken, end cap butchered, barrel seems OK. Moral - if you don't know what you're doing, don't do it!!!
£25.00
UMAREX HPP
Holds gas but does not blowback on shooting. Boxed with manual.
COMMISSION SALE BD/MMN) £30.00
ASG CZ P-09
As new condition, does not shoot properly, neither previous distributer or current one is willing to provide warranty cover on it. As a result we have drastically cut back on ASG models we will stock. As new condition and boxed, .177 pellet firer.
£55.00


CROSMAN 1077
The CO2 leaks when inserted, .177 calibre, we think it was made 1997,
COMMISSION SALE (BD) £42.00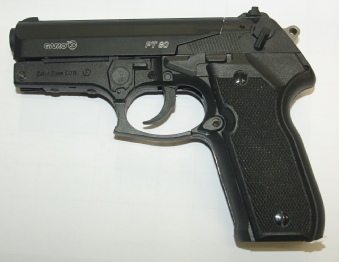 GAMO PT80 pistol - the gas leeks at the top of the CO2 cylinder area. £35.00 Stock number 4302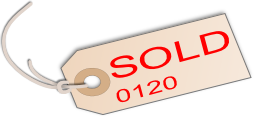 The major components of a Webley FX2000. What there is seems to be in goods order, stock is in nice condition but lacks many components including the hammer mechanism, trigger mechanism, gauge and various fixing screws. Obviously not tested, obviously we do not know if it holds air, presumably in did not which is why it was taken apart and never re assembled and is in the state it is in now.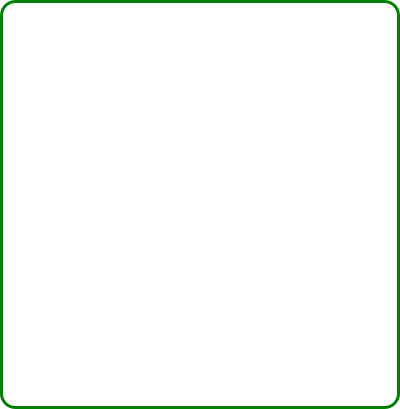 This pistol leeks gas on inserting the cylinder. This is with a laser which we have not tested because we do not have the batteries and as the pistol did not work correctly we did not purchase batteries for the laser. Supplied with magazines for 8 177 pellets. Condition is good but needs something sorting out with the seel.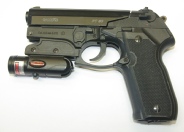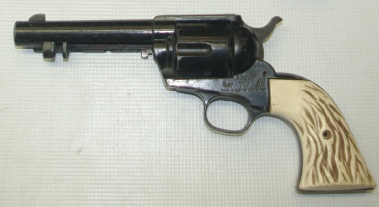 HAHN CO2 REVOLVER
Incomplete, falls in to two halves. For parts use. American made 1960s.
£50.00