Repairs & Restoration Projects
© Copyright Protek Supplies
The stuff shown on this page is either partially or completely non working and is sold as is with no guarantees (we can't even guarantee its not working!). Its stuff we simply have not got time to look at so have bunged it on our website! Purchase as repair projects, or to break up for parts or anything else you can think of.
MAIL ORDER INFORMATION
Items that are shown with a blue envelope can be either purchased from our shop or you can have them delivered directly to your home address.
Items where no envelope is shown can be purchased from our shop or you can have them sent to a registered fire arms dealer near you, and you collect it from them. To order an item from us phone 01243 827500
ONE PROVISO: IF YOU GET THESE ITEMS GOING PLEASE DON'T PHONE US GLOATING. WE DON'T LIKE HEARTLESS GLOATERS!!!
"CAN I HAVE A GLOAT " THEY SAY. NO. YOU HEARTLESS GLOATER!
Phone up & order it
01243 827500
Quick & easy
WARTHOG PURDEY GRAIN FILLER
Nothing wrong with this, except we dont really know how to use it! So we are selling it cheap. If you know how its used please dont gloat and say "I got that really cheap cos they didnt know what it was" and that sort of thing.
£8.88 plus £4.00 to send it.
More items coming soon, some not as good as these!!!

Action for a Webley Mark 3, cocks and shoots, no sights, no tap lever, no underlever button catch, very good condition metal work. Late model circa 1970s.
Stock number is 3965
£60.00
CAN SEND TO RFD OR COLLECT FROM OUR SHOP IN PERSON.

The major compoenent parts of a BSA Scorpion .22 air pistol. No trigger mechanism whatsoever, the grip has been broken and there are no grip screws. Has the piston and spring inside as well as the cocking link. Fairly good condition metal work, no rust, no sights fitted.
£20.00
CAN SEND TO RFD OR COLLECT IN PERSON.
Relum 322 is being offered as it was when we purchased it. It is basically complete and it shoots at around 7.5 foot pounds however it is cosmetically poor. It has numerous scratches and slight surface rust. Would really benefit from a strip down and clean up. This is fitted with the early nice stylish stock. Open sights present, screw heads are good. Really it kneads time and effort and some bluing applied to the metal work. Fitted with the original Relum scope rail. A worthwhile project for someone who dont wanna have to spend much on mechanicals but is willing to spend some time refinishing it. .22 calibre.
£60.00 STOCK NUMBER 4073
CAN SEND TO RFD OR COLLECT IN PERSON.
RECORD CHAMPION
Part of (incomplete) no barrel or piston so can be sent straight to you, good for spares. Good grips.
£20.00
HAHN CO2 REVOLVER
Incomplete, falls in to two halves. For parts use. American made 1960s.
£50.00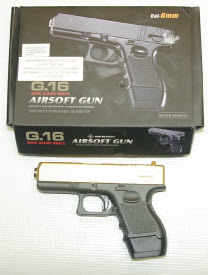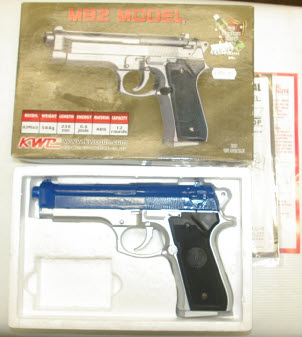 Two 6mm plastic bb airsoft pistols, a small G16 spring operated, an internal part has broke so it don't cock, and a B92 gas powered (not CO2 its the stuff in the can) this pistol don't click when you pull the trigger so not firing, slide has been painted blue for legal reasons.
The pair for only £10.00
COLLECT FROM OUR SHOP ONLY, NO MAIL ORDER.
Two Diana 15 air guns. The top one hangs open a bit the lower dont close quite all the way. The both cock and go "BANG" but produce no power.
£40.00 each or the pair for £30.00!
CAN SEND TO RFD OR COLLECT IN PERSON.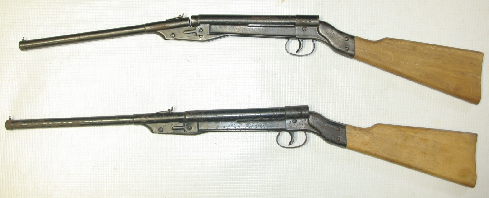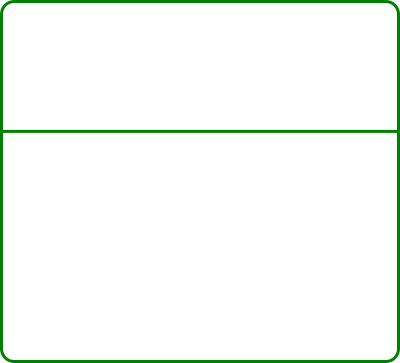 The major component parts of a BSA Goldstar air rifle. Terrible condition stock is ok but needs refinishing, magazine is jammed up, no trigger components, nothing to hold the lever up other than friction. We doubt this will ever be a goer but might be useful for parts.