Phone up & order it
01243 827500
Quick & easy
Our stock changes continuously so please check before travelling.
© Copyright Protek Supplies
3385 - Relum Tornado in very good condition and fitted with a Relum scope. £78.00
2771 - Relum LG522, new springs fitted £48.00
This rifle is in excellent near new condition. It is in its original box. Any boxed rifle is rare, but to have a nice quality Relum Tornado in box is unusual. When we found this is was extremely dusty and greasy but we carefully cleaned it all off and found it to be near new. We have replaced the springs as they were worn out, it now produces around 10 foot pounds with the correctly chosen pellets which in this case seem to be RWS hobby or superpoint. A collectors item in this condition and also a good sturdily made hunting rifle, a cheaper price than some boring Spanish guns.
This solidly made rifle is in good condition, we believe the metal work has been refinished to a good standard. There is one small gauge out of the stock above trigger area. No scope rail is fitted but the open sights are present. The rifle shoots quite smoothly the power being about 6 foot pounds with a good degree of accuracy typical of this model.
This very nice example of the first model of Relum under lever is in excellent condition retaining virtually all its original condition on the metal work but some scuffs to the lacquered or varnished finish of the very stylish stock. No fore sight hood is fitted as these are too easily detachable and this one has long since been lost. This is the first model with the very neat flip down rear sight giving two heights of leaf and the short thickened part ahead of the tap. This is fitted with its original scope ramp and all the screws are good. The cocking effort required of this model is quite high as there is very little mechanical advantage once the cocking lever reaches near the end of travel and the cocking link is pushing the spring directly back. Best approached with a quick heavy pull on the lever. Shoots ok at about 7 foot pounds reasonably smoothly. A nice collector's item of this not too often seen very early Relum under lever.
This very solidly made, robust little rifle is in fairly good condition with some surface rust new springs have been fitted, it works well mechanically, some other components have also been renewed, we have loads of Relum parts in stock so was worth doing, shoots well at mid power and is ideal for a youngster.
This nice solidly made little rifle is in excellent condition, all complete and original, it has been properly stripped down and lubricated. Shoots very nicely, this is an excellent junior beginner's rifle (we speak from experience). Complete with its original open sights and a scope could be fitted.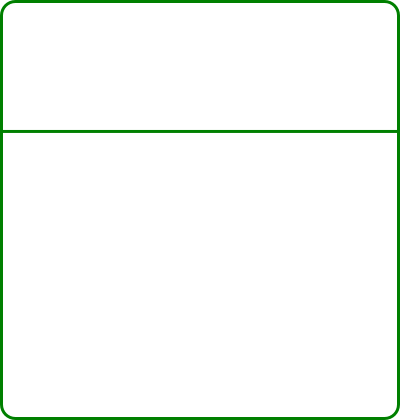 This very nice simple, solid rifle is in excellent near new condition with the metal work retaining virtually all its original nice blued finish but with some slight rust marks and spots to the barrel where it would have been cocked.this is an early model with no scope rails fittings of any kind. Original open sights and the Tel;ly badge are fixed to the stock which is also in very good condition with just a few small scratches around the pistol grip area. Shoots nicely a good junior rifle also collectable in this condition.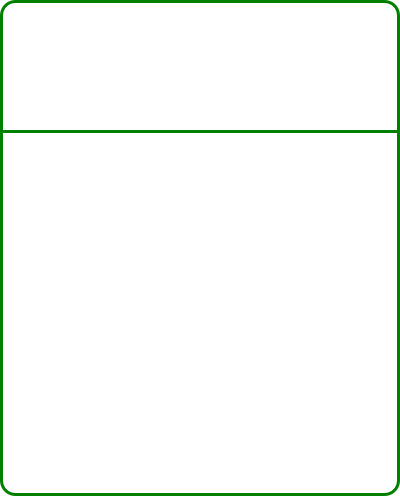 This now classic design of air rifle is in excellent near new condition, it cocks easily and shoots nicely. The stock is perfect. It has been fitted with a later scope rail which would allow the fitting of current type scope mounts. This rail could easily be removed just leaving the holes as originally supplied. Original open sights are fitted, screws are perfect, the tap is quite tight but perfectly air tight, the rifle has has almost no use. This is a really nice example. We have not had a better one.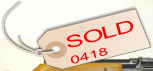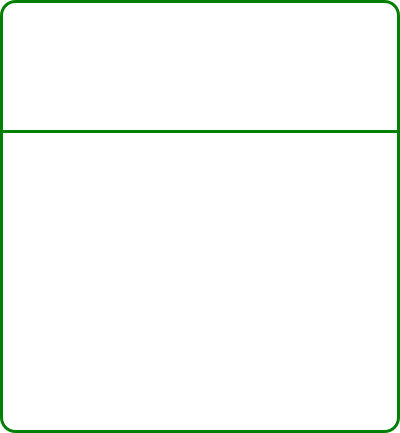 This solidly made rifle is in good condition the metal work retaining virtually all its original nice blue finish. Just going slightly brown on the barrel and cocking lever visible in good light. The stock is a nice dark varnish finish which we think is original, a few surface marks and scratches but nothing major. This looks better than most Tornados which have a very light honey coloured school desk look finish. This rifle shoots well but is hard to cock due to the leverage available on the articulated cocking mechanism. As all of these designs are. Are components are original and complete as it was made.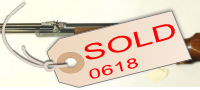 RELUM Repetier Scarce little rifle in good order, mechanism works well but this example is a bit low powered, good condition, you can see where Gamo got their idea for the Paratrooper repeater although EM-GE and HAENEL had similar mechanisms on air guns before the war. .177 £150 STOCK NUMBER 3657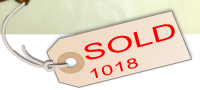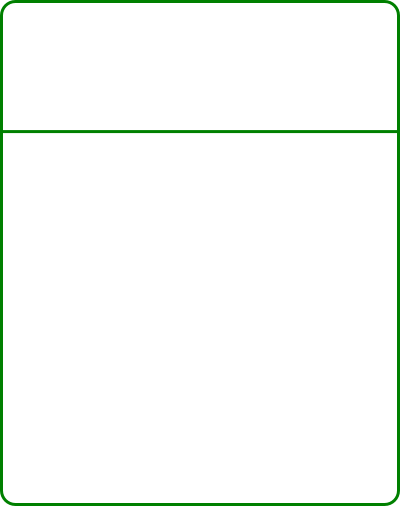 This nicely made Hungarian rifle is in good condition the metalwork retaining all its original blue. The stock has a few surface marks and scratches. The stock s unlike other LG527s in that it has a cheek piece. We have very much personal experience with one of these and always found it to be an accurate and reliable gun. We sell all the spares for this model. In perfect working order with fully adjustable open sights. A scope could also be fitted. A nice junior air rifle, really recommended for a beginner shooter as we once were.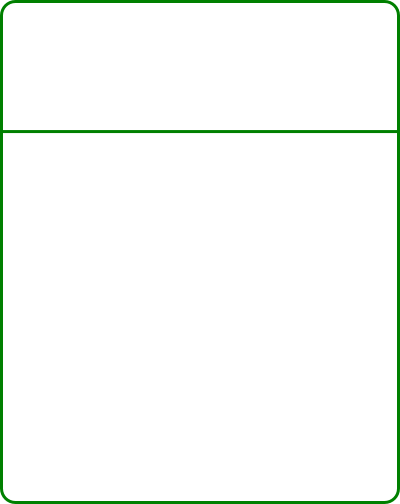 This scarce little item is in fair condition, the metalwork seems to have been painted black. The mechanism itself is complete and working but the rear sight is a replacement, rather a neat little flip up two leaf sight. The stock has numerous surface marks and scratches and has probably been revarnished. The power is actually very low, it may need a new seal t some point. This rifle was clearly the inspiration for the later ASI Paratrooper and Sniper repeater rifles as it shares the same loading mechanism although this Relum predates both those ASI rifles. A neat interesting little air rifle.