© Copyright Protek Supplies
Air rifles & pistols
You are on the red highlighted page
MAIL ORDER INFORMATION
Items that are shown with a blue envelope can be either purchased from our shop or you can have them delivered directly to your home address.
Items where no envelope is shown can be purchased from our shop or you can have them sent to a registered fire arms dealer near you, and you collect it from them. To order an item from us phone 01243 827500 Phone up & order it
01243 827500
Quick & easy


A superbly made rifle that is exclusive to UK market with a real feel of solidity. This is a no nonsense hunting rifle. Built in sound moderator, N-TEC gas ram type piston that can be left cocked ready without loss of power, highly consistent output. The recoil is quick with minimal surge. Superbly shaped stock for a really comfortable feel.
A high quality German made rifle. .22 calibre.
Buy a Nikko Stirling 3-9 x 50 illuminated scope for only £49


DIANA 340 N.TEC PREMIUM PROFESSIONAL

WE ALSO HAVE THE DIANA 340 N. TEC
full length rifle .177 with open sights £319


THE "START SHOOTING NOW" PACKAGE
LBP600 rifle with synthetic black stock, manual safety catch, good open sights, good power (8.5 - 9.5 foot pounds). Bag and pellets shown not included but are available separately.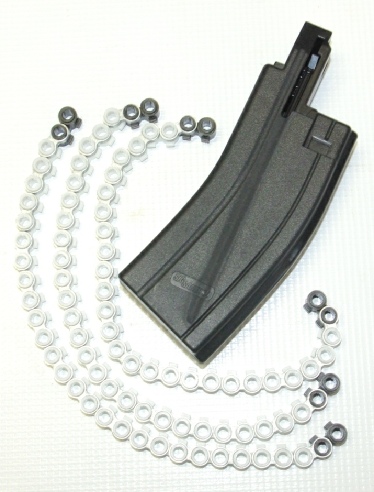 SIG MCX
30 round magazine fed CO2 powered Sig Sauer, available in black or flat desert earth colours.
Very reliable VERY FUN! With Sig Sauer red dot sight or tactical scope
£389.00 OUT OF STOCK
Extra mag for your Sig MCX or MPX gun, with 3 pellet belts. £49.95
Also available without scope or red dot sight for
£299.99
HATSAN AT-44 TACTICAL & SYNTHETIC STOCKS
Pre charged pneumatic air rifles, 10 shot magazine system, the tactical version has storage for further 2 magazines under stock ready to go. Both are full power, quiet and accurate.
Synthetic version comes with 3-9 x 50 telescopic sight and mounts, 2 10 shot magazines and filling probe.
Package £425
The tactical version comes with high quality Edgar Brothers 3-18 x 50 illuminated hunting sight, scope mounts and filling probe. It is supplied with 3 magazines, Caldwell bi pod, Hatsan sling and a Swiss Arms tactical gun bag and is in .177 or .22 calibres. Also supplied with pellets ready for the perfect hunt.
Complete package £599
Recoilless, comfortable, accurate and reliable.

CROSMAN
MK-177
Simply pump this gun up and go...
Shoot pellets or metal BB's
ABS construction, great fun to shoot.
84cm long
Weaver rail for scope/accessory
Very affordable!
£129.00


• .22 calibre
• Full power just under 12 foot pounds
• With 4 x 32 telescopic sight
• Bipod supplied
• Silencer fitted
• Adjustable cheek piece
• Great tactical look and feel
£239
• Break barrel high power rifle (9-10 foot pounds)
• .177 calibre rifled barrel
• Removable handle so you can mount red dot sight etc (not supplied)
• Weaver and 9-11mm mounting accommodated
• 120cm long (4 foot)
• Solidly made by Milbro
£119.95
At a special low price we have the .22 tactical with 3
10 shot magazines and a sling for £399.99
Spring powered break barrel air rifle, adjustable cheek piece, scroll wheel for cheek piece allows height optimisation, safety catch, synthetic durable black stock also in camo finish, tactical side rails,integrated sound moderator. Package supplied with BSA 3-9 x 40 scope, quick detach bipod, gun bag with pocket for holding bipod/pellets, pellets. Available in .177 or .22.

ARTEMIS SR900S
SIDE LEVER MULTISHOT
AIR RIFLE
• Side lever cocking
• Ambidextrous stock
• Semi bull pup design
• Smooth trigger with adjustable pull
• Can be fitted with sound moderator
• 9 shot mag and also single shot tray
• 3 magazines supplied which can be stowed in gun
• Comes with single shot tray
• Safety catch
• Consistent 9.3 ft/lbs power
• Great target or hunting gun
In stock now in .177 £159.00
.22 will be in soon


CROSMAN 1077
12 shot CO2 semi automatic, rifled barrel pellet repeater. Also in wood stock at £164.95
£104.00
MAUSER K98 by GSG (DIANA)
• Under lever .22 air rifle
• Almost 12 foot pounds power
• 2 stage TO6 metal trigger
• Automatic safety catch
• Superbly crafted by Diana, German made
• Highly authentic, looks and feels like the original Mauser rifle
• Complete with dedicated tools for sight adjustment etc
• Integral stock sling fixing point and barrel band
• Full UK importer's 1 year warranty
£359
IN STOCK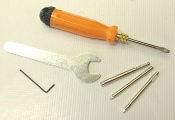 MAUSER K98 SLING
(Shown attached to K98)
£18.00
IN STOCK
Also in stock second hand unused pristine condition example with original paperwork and tool. No box
Stock number 4064
£295.00
REDUCED FOR A LIMITED TIME TO ONLY £299
BOTH .177 AND .22 IN STOCK
SORRY - THIS PACKAGE NOW DISCONTINUED