 Phone up & order it
01243 827500
Quick & easy



© Copyright Protek Supplies

• Ultra bright torch
• Two brightness settings + flash & SOS
• Recharge via USB lead supplied
• Changeable rechargeable Li Ion battery (supplied)
• Mounts supplied to fit on any standard 25mm scope
• Easy torch removal, nothing fiddley
£24.99 plus £4 shipping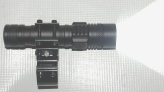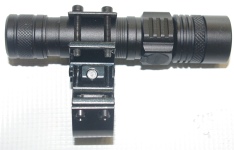 Quick & easy mounting to a gun scope. (scope not supplied)


BRILLIANT SHOOTING LIGHT SHOOTING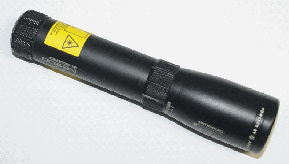 Laser torch, by LASER GENETICS model NS300.
Monochromatic green light in extremely tight green circle that is adjustable for size. Illuminates only the exact area you need to illuminate, no light overspill. Works down to -18c which is more than we do!!!
Used in excellent condition with box, instructions and switch on wire to put near gun trigger. Also includes gun mount.
Stock number 5010
£95.00
Overall length 15cm with a 1" tube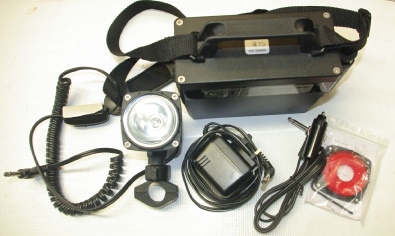 CLULITE GUN LAMPING KIT GL8
Battery pack, mains charger, 12V charger for car fag lighter socket, red filter attaches easily to gun mounted high power halogen bulb lamp with in line power switch. Used perfectly good, made in Petersfield England.
£50.00

IS THIS A DIGITAL NIGHT VISION OR A LASER RANGE FINDER OR A DIGITAL COMPASS OR A PITCH ANGLE READ OUT OR A THERMOMETER OR A PRESSURE READER?
ITS ALL OF THESE.
Laser range finding to 500 Metres, 6 x 32 optics night vision and 4x digital magnification all in one small hand held unit that is easy to use.
Screen overlays information such as distance, pitch angle, direction, air pressure, temperature. Only 175mm long ideal for hunting, fishing, wildlife and security personnel.
£345.00