Blank firing & replica guns
© Copyright Protek Supplies
This is a small selection of blank firers, and replica firearms that we have in our shop.
Some may be available for mail order, phone us for details 01243 827500
Phone up & order it
01243 827500
Quick & easy
A selection of VCRA act compliant blank firing replicas that we have in stock at the moment. These are non realistic imitations in bright colours and must not be converted to make them in to realistic imitations firearms.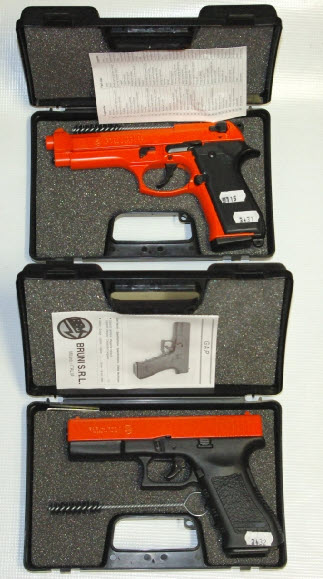 BRUNI Olympic 38 9mm blank firer
Boxed with instructions
Stock number 3433 £52.00
BRUNI model 92 8mm blank firer
Cased with instructions
Stock number 3431 £115.00
GAP 8mm cal blank firer
Cased with instructions
Stock number 3432 £120.00
Unused.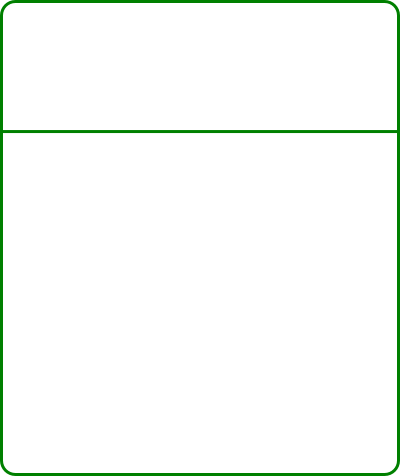 This lovely quality well made item has a classic look about it. It is made from solid steel with a fully working percussion type action. This is inert, it has never been a firearm therefore no licence is required. A great display piece. It measures 15" long and is 1.27kg heavy.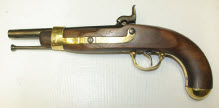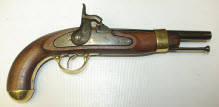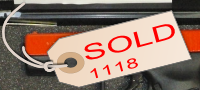 ANTIQUE PINFIRE revolver, circa 1860s, no licence required. Trigger return spring not working properly.
£130.00
Stock number 3279