Classic air rifles (1940-1984)
© Copyright Protek Supplies
Air rifles & pistols
You are on the red highlighted page
MAIL ORDER INFORMATION
Items that are shown with a blue envelope can be either purchased from our shop or you can have them delivered directly to your home address.
Items where no envelope is shown can be purchased from our shop or you can have them sent to a registered fire arms dealer near you, and you collect it from them. To order an item from us phone 01243 827500
Phone up & order it
01243 827500
Quick & easy
RED BOB'S BELL TARGET
Hit the bullseye on this very substantial, British made target, and the bell gives a clear, undeniable BING that you have hit the bull. Lid lifts up to put paper targets in. Fun or serious competition or just to show off what a great shot you are!.
Made by a local craftsman in Bognor Regis.
£125
Shipping is £14
Order code: BOBS BELL TARGET
COLOUR: BLACK/GOLD (enquire for latest)
STOCK NUMBER:
This left often seen deluxe version of the BSA Airsporter is in quite good condition the metalwork retaining most of its original blue finish. No open sights are fitted the tap lever appears to have been slightly modified by thinning down for some reason and there are a couple of very small holes which have been filled on the fore end next to where the open sights would have originally have been. The rest of the stock is in good order, a nicely grained piece of walnut with no serious marks or scratches just very light wear. Fitted with a 4x32 compact scope which gives the correct eye relief on this rifle which can prove problematic with scope fitting. The gun shoots at around 10.4 foot pounds with RWS Supadome pellets with a smooth recoil it shoots quite nice, a good working gun.
This rifle is in fairly good condition, the metalwork being mostly shiny but perhaps a little bit brown when viewed in good light especially on the cocking lever where it has obviously been used. Stock is OK, without major marks, some surface marks. The Webley medallion has been rubbed over and is now just a plain white badge. All the components are complete, what makes this rifle so good is its performance. It is one of the best working Webley Mark 3 we have ever found. It does 11 foot pounds with RWS Hobby pellets and also BSA Elite. It works superbly. The spring is very very good and the seal is perfect . Mechanically the gun is as it should be apart from the tap lever screw which is an obvious replacement. A collector's item but also very shootable.
STIGA break barrel 1950-60 .177 smoothbore very good condition barrel axis bolt appears to be a replacement, shoots well, very rare, STIGA Travas, Sweden on top of cylinder and enamel Stiga logo badge on side of stock. Commission sale £75.00
This solid nice quality rifle is a gas ram power plant sytem using the Theoben invented gas ram and is marked Theoben on one side of the breach block. Fitted with a Nikko Sterling silver crown 4x40 scope in a one piece mount. The rifle is in good condition the metal work retaining all its original bluing, the stock has some surface marks and scratches commensurate with a little use. These really do shoot nicely.
This classic air rifle which has the longest production run of any individual airgun model and is still in production today is in very good condition retaining most of its original bluing. Fitted with its original open sights, single sided safety catch, shoots nice and smoothly at about 10 foot pounds. The stock has a few very minor surface marks and scratches and a couple of knocks above the trigger guard area on one side. A good hunting rifle always know these to be nice and accurate guns.
This is a superbly well made air rifle. It is beautifully constructed. This example is as new in its original box with original charger and paperwork. However the design is fundamentally flawed. It makes a loud noise when you cock it and does not put out that much power, however we have tested them in the past and found them to be accurate and a lot of fun to use. If you took it to a field target shoot you could annoy them with the cocking noise! These were initially very expensive to buy and the price tag reflected the quality. The design unfortunately meant it was doomed to failure. This is a collectable item, we have charged it fully and it works fine. These are getting scarce. This is the original battery fitted and it does work but we do not know how many times it will cock the gun on a charge as it is a bit old. Replacement batteries should be available. This gun would be ideal for a disabled shooter where cocking a gun would be physically prohibitive.
This Gamo Shadowmatic is a break barrel spring piston repeating air rifle with a linear magazine on top of the breach which loads a pellet each time you break then close the barrel. This is a forerunner to the current Gamo Maxim Elite quickshot which is being advertised as the first breakbarrel repeating air rifle. Conveniently forgetting Gamos own previous model of a similar mechanism and also ones made by Bergmann, Wagria, Em-Ge and Relum and probably others. Amazing what advertisers sometimes "forget". In as new condition in original box and shoots very well. This is same magazine mechanism as fitted to the gamo paratrooper repeater and works well with the correct size pellets. On this one because of the shorter loading tube for 10 pellets you can also fit a scope behind it and it is also a full power 10 foot pound plus air rifle. Not many of these sold not for very long and certainly seems to have been forgotten about by Gamo if their current advertising is anything to go by.
This air rifle is in very good cosmetic order and shoots at around 9.5 foot pounds. It is fitted with its original open sights which are not broken which is something rather unusual as they are extremely fragile. Some paint loss to the back block and scuffs at the cocking link area and also scratches to the paint of the trigger guard. Stock is good with a few minor surface scratches. The cylinder retains most of its original paintwork finish. A good working example of this to be frank low point in BSAs rifle production.
This surprisingly good quality and very sturdily made air rifle is in excellent near new condition. The only sign of use is some very minor rubbing on the bottom of the cocking link. The rest of the rifle is unmarked and as new. Fitted with a slide adjustable rear sight, has scope grooves but there has never been a scope on it, prewar German rifle this is in fact made in Poland in the 1970s. This example is the best one we have ever seen.
This nicely made Japanese pump up rifle is in good condition retaining lots of its original bluing just with very light wear to the finish in places. stock has a few minor surface scratches and marks. It shoots well. the person we are selling it for states that it has been restricted to five pumps, any over pumping could lead to locking up of the valve and the rifle not working at all at all. five pumps give just over 11 foot pounds using H and N field target trophy pellets. fitted with a Parker Hale silencer, we can not see how it is attached it des not seem to be screw on, might have been locktited on or something. either way this is a nice quality item in good working order. also has some spiral grooves or scratches in the barrel where some other sort of silencer appears to have been fitted in the past. came in to us fitted with a scope that we have removed because frankly, my dear, it was rubbish. Maybe we will stick it on a Webley Hawk!!!
This good quality break barrel rifle we believe to be an early Turkish made Webley Longbow. It is in very good condition retaining most of its original black and a few minor surface marks to the glossy finish of the stock. Shoots nice and smoothly and around about 10 foot pounds with 14.9 grain pellets that we tested it with. Fitted with a Leapers 3-9 x 40 scope with illumination but we have not tested the illumination as the battery is dead. Fitted with a pepper pot style muzzle break. One of the best safety catches fitted to an air rifle in that it is fully automatic resettable nice and positive and locks the trigger before it can be released. A good hunting rifle that is well made.
Ifle is in fairly good complete condition with back having turned slightly brown and slightly grey. The stock is nice with a good clear BSA stamping but the cross grain strengthener and the pistol grip has swelled slightly so stands slightly proud of the pistol grip. Neverthelesstherearenocracks or movement in it at all. A new breech washer has been fitted and the rifle shoots very well probably up to original specs. As we said the stock is quite smooth and looks very nice.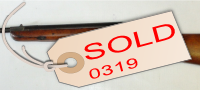 This very good quality rifle is in excellent condition and mechanical order, its shoots at about 11 ft pounds using RWS Supadome 14.5 grain pellets. As stated the metal work is very good, the stock has a few minor surface marks and scratches to the quite vulnerable lacquered finish. It has been used but carefully. Original open sights are fitted, these are exactly as they should be. Shoots quite smoothly and more powerful than most other Original 35 models we have tested.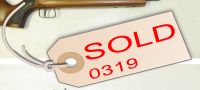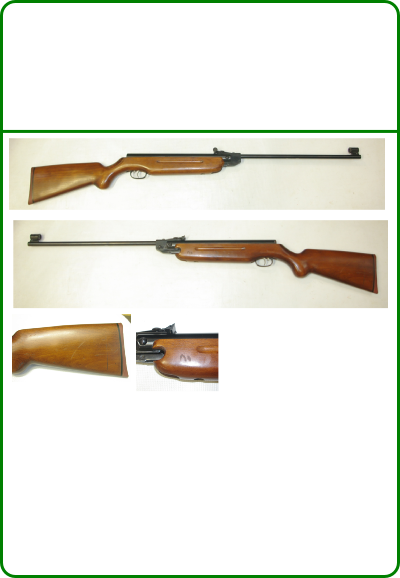 This classic air rifle incredibly dates from 1976 the metal work is in superb original condition, the stock has a few surface marks and some quite noticeable long shallow scratches on the butt (re photos above). Fitted with its original open sights the gun shoots nice and smoothly at about 10 foot pounds. Fitted with a lovely orange butt pad which we believe is original to the gun. There would not have been many 177 models in this country in 1976 as everyone favoured 22. A nice classic example of this longest production run air rifle that is available today.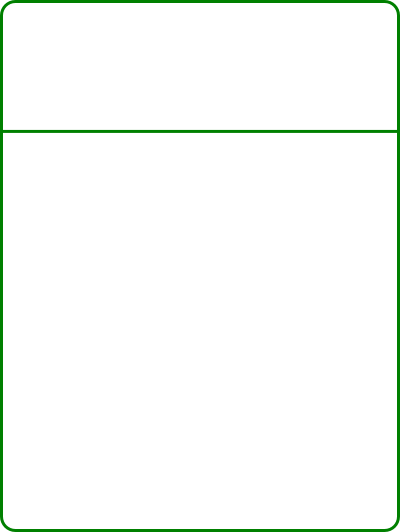 This is a now not very often seen original and very good Webley Vulcan mark 1. The metalwork i very good near new apart froma few small rust spots or patina on the end of the barrel where it has been held to cock it. Original open sights are fitted, stock is very good with just a few small specks to the fragile stained varnish finish. Shoots nice and smoothly and consistently but a bit low at about 7 foot pounds. Probably needs a new spring but we are not gonna do it because its a bit of a collector's item in this condition.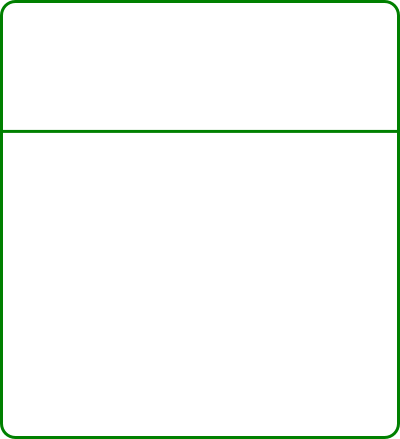 This now seldomly encountered junior boy's rifle, which in these politically enlightened times, could also be used by girls is in excellent condition retaining virtually all its original bluing. Some surface surface scuffing of the stock varnish and a couple of small minor knocks. Original open sights fitted, obviously had very little use, a nice little rifle.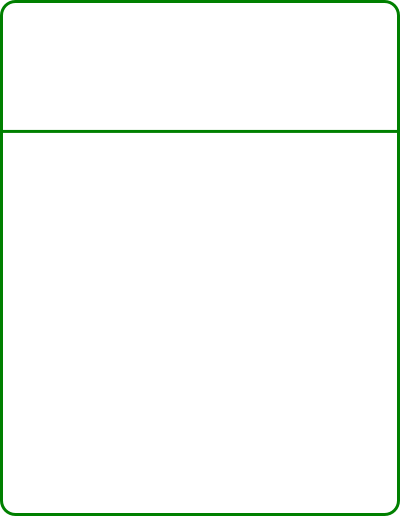 Whilst in good working order producing around 4 and an arf foot pounds this rifle has clearly had a hard life or at least has been neglected for part of it. The metal surface at the end of the barrel is rusty and pitted, the rest is grainy with light pitting overall. Non original rear sight fitted but works fine. Original front sight fitted. Good tightly fitting stock which has been rubbed down so the BSA markings are only just visible. However there are no cracks or pieces of wood missing, all original screws and fittings apart from the aforementioned rear sight. A working example for some youngster or perhaps a restoration project with a severe polish to the metal perhaps.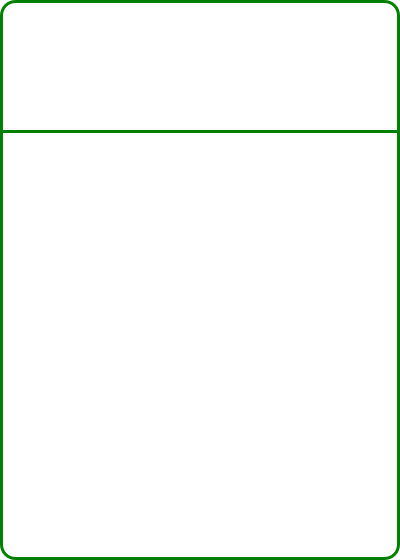 This nice early Airsporter is in generally very good condition, there is some rust spotting and light pitting to the barrel, the cylinder retains nearly all its original finish with good clear photo etching on top of the cylinder. Original open sights fitted being the nice flip up back sight. Has grooves but for the first type of scope BSA made for it. Modern scopes will not fit. Stock is good with no cracks or defects and most of its original polish on the stock. Overall a very nice example in good working order.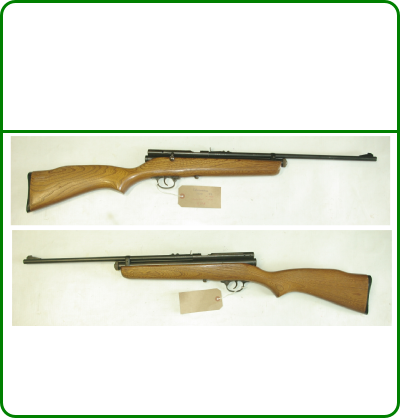 A classic co2 rifle nicely made pretty much all steel and wood apart from the barel band which is plastic. This example is in good condition retaining lots of its original bluing, good solid mechanism, holds gas fine, shoots with decent power.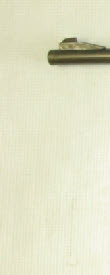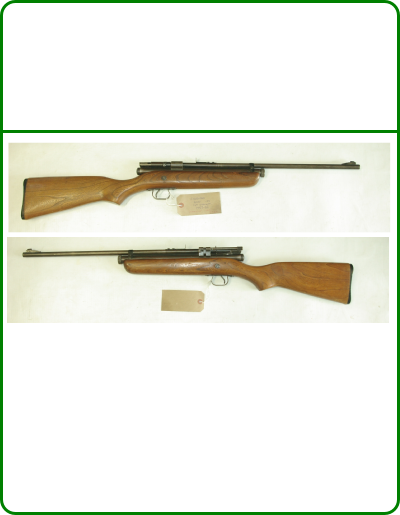 This is the 1st variant of the Crosman 400 which is a bolt action rifle with a magazine for pellets on the side, it operates in a very clever method. Co 2 powered and operated b pulling a knob at the back of the cylinder to fire. This example is in fair condition, some wear to the metal work and overall to the stock, holds gas fine and shoots with a good power. Does not seem to be any elevation slide for the rear sight. We think three should be one. A nicely made rifle its a sham this system is not adopted now by the current Chinese manufacturers of the clones of this type of rifle.
This very solidly made East German rifle is in superb condition the metal work retaining all its original deep glossy blue. It really do look nice! There are a couple of small marks to the thin lacquer of the stock mostly on bottom of pistol grip, overall a superb example. Nice quality adjustable sights, auto safety catch that locks the trigger, the rifle produces about 6 foot pounds and shoots quite smoothly having recently had a good coat of grease. It was as dry as a dry bone. Dem bones dem bones. Screw heads are perfect, overall a really nice example.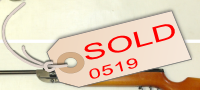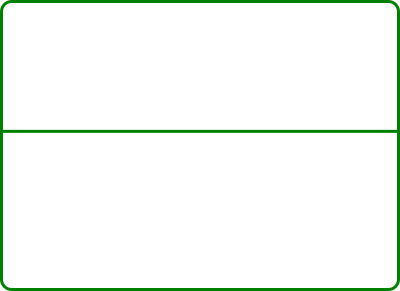 Working action of a 335 Anshutz rifle, doing about 8 foot pounds. Needs a stock! Good condition, good clean straight bore, no open sights.