Classic air rifles (1940-1984)
© Copyright Protek Supplies
Air rifles & pistols
You are on the red highlighted page
MAIL ORDER INFORMATION
Items that are shown with a blue envelope can be either purchased from our shop or you can have them delivered directly to your home address.
Items where no envelope is shown can be purchased from our shop or you can have them sent to a registered fire arms dealer near you, and you collect it from them. To order an item from us phone 01243 827500
Phone up & order it
01243 827500
Quick & easy
This classic air rifle is in fairly good condition all complete and working apart from the tap lever which is a replacement of a later style. Original sights fitted, the metal work itself has gone brown on top of the cylinder but retains some original finish here and there. Screw heads are OK stock is nice not cracked and it has the original Webley badge on. Evidence of a couple of filled in holes on one side, not too visible. Shoots alright, action is quite tight.
Sometimes the descriptions are easy. AS NEW ie MINT. 11.4 foot pounds with Air Arms Field pellets. Nothing further needs to be said.
This excellent example is in very good condition having had little or no use. It produces just under 12 ft/lbs. We suspect the rear sight may be later as usually these have white marks although it may be that towards the end of the production of the series 2 they changed over. There is one scratch down one fore end side which is unfortunate but otherwise the gun is in excellent condition.
This less often seen sidelever air rifle is in good condition retaining most of its original bluing, original open sights are fitted, has a neat little tap loader, stock has possibly been rubbed down and is fitted with an adjustable butt plate. Not particularly powerful but very accurate we believe being that it is a Hammerli. The bar under the barrel is truly a barrel weight.
This item is sold on behalf of a third party so CAN be sent directly to you.
PRICE REDUCED ON INSTRUCTION OF SELLER
This interesting dainty little rifle is an unusual item made in France as a companion piece or perhaps a lower model in the range to the Eureka shown above. It has the appearance of a prewar gun but we believe it dates from the 1960s. It is in good condition just with a few scuff marks and surface marks to its paint finished mechanism. Original finish to the stock with a little sticker on it saying the model name. No other markings are present, it is functioning and in nice order. It bears a resemblance to the Speedy gun of the 1920s/30s though this may be only superficial.
An interesting and un usual little rifle with features of early Gems in the form of a barrel block and the barrel catch which is made from a lightweight casting. There are not many French air rifles about at all this is one of them. Condition is fairly good retaining most of its enamelled black finish. The top of the cylinder reads Eureka brevet SGDG made in France. A date stamp under the stock indicates it was made in 1957 although the design makes it look like a pre first world war gun. In working order smooth bore barrel an interesting and un usual addition to any air gun collection. Straight hand shot gun style stock,
SMITH and WESSON Model 80G .177 smoothbore c1977-80 as new condition with hanging tag. Appears unused but it does not hold its CO2 gas. Semi auto action with automatic safety mechanism. Very rare, offered as non working, commission sale £180.00 PRICE REDUCED ON INSTRUCTION OF SELLER TO £150.00
STIGA break barrel 1950-60 .177 smoothbore very good condition barrel axis bolt appears to be a replacement, shoots well, very rare, STIGA Travas, Sweden on top of cylinder and enamel Stiga logo badge on side of stock. Commission sale £75.00
This really nice quality, British made, under lever rifle is in excellent near new condition. Fitted with its original open sights however the front sight hood is missing. The stock is virtually un marked again in near new condition. The rifle shoots at about 10.5 foot pounds, is nice and consistent. Best safety catch on the market as it is automatic, fully re settable and positive in use. This is a nice quality rifle which as well as being completely shootable and usable is also becoming a collector's item specially in this untouched condition. Also has the optional screw in short Webley silencer.
This pre charged pneumatic rifle was made as a left handed stock but has been skilfully modified for right handed or left handed shooting. Fitted with a 3-9 x 40 illuminated scope and a sound moderator. Also has quick fill adapter device. Shoots very accurately.
This item is sold on behalf of a third party so CAN be sent directly to you.
This is a really good sound example of this superbly made under lever air rifle. The metal work has a little bit of tarnishing and even a small area of pitting to the muzzle end (see second photo) but most of the metal work is nice and smooth. The screw heads are excellent, the stock is very good with a nice clear Webley badge in the stock and the rifle has had very little use and the rust and tarnishing at the end of the barrel is from bad storage. Mechanically excellent with its original open sights. A nice collectable example, this being tone of the best series of mark 3 with a beautiful curley trigger, solid stock, no scope rail as it pre dates that. All good clear markings. A nice example really.
This is a really nice good honest condition late Webley Mark 3 rifle retaining virtually all the original bluing to the cylinder but with slight thinning and blotching to the barrel which is still smooth. The rifle has obviously had very little use but perhaps has not been stored in the best conditions or has been put away damp to allow the barrel to tarnish slightly. The stock is good with no major cracks, a few minor scratches, but the Webley medallion has been rubbed out to white, there is nothing left of the Webley name on it which is a shame (although we do sell new badges if you want to replace it, see Webley rifle parts page). The tap lever screw is an obvious replacement being a very nice engraved head shot gun style screw which does a perfect job and actually looks better than the original. All other screw heads are excellent. The rifle cocks and shoots fine with a good powerful spring and very very good tight tap mechanism.
This superbly made air rifle is in excellent near new condition and excellent working order. The metal work is pretty much as new, fitted with its original open sights and a nice quality leather sling on swivels which seem to be the factory fitted ones. The stock has a few minor surface scratches and marks, the gun has had very little use. It shoots very well at about 10.5 foot pounds this is the version with the squared off pistol grip like an HW80 no finger grooves to the front. We are not sure these were produced for very long. Complete with its original owner's manual. The rifle shoots at 11.2 foot pounds with good consistency using RWS Superdome pellets.
This classic well made rifle is in excellent shooting order producing over 11.5 foot pounds with most brands of pellet we have tried. The metal work of this rifle is in fair condition with a little bit of browning here and there, open sights are fitted, nicely made original rear sight, the front sight however is very wishy washy lost a lot of its bluing looks like it might have been slightly pitted at one point. The stock is not in great condition with numerous surface marks and scratches, no cracks as such but could really do with refinishing. This is the early type with the nicer pull out barrel catch not the twisted bit of metal that sticks out underneath.
This excellent gun is truly one of the greatest fun guns in excellent condition retaining most of its original finish just with the odd light rust speckle and a bit of finish missing from the frame. The importer's sticker is still on trhe side of the rifle and the plastic stock work is in good condition with some minor finish loss to the pistol grip. The gun functions superbly with its 25 shot pellet tube magazine. These are now very collectable but also extremely shootable and truly a great fun gun. The owner of this shop has had one since he bought one new years ago and would not ever sell it



This classic early Airsporter is what we would call fair condition. No photo etching is visible and the aluminium trigger guard block has had the finish removed. The metal work is a little brown and grainy. The stock is worn with surface marks and scratches but no major cracks. The rifle shoots at 8.3 foot pounds using BSA Elite pellets, its open sights are fitted and the tap lever mechanism etc work fine. A highly average example with no particular merit but we have priced it accordingly.
Single shot version of the ASI Paratrooper is the mark two version with the fore end. It is in very good condition retaining nearly all its original finish, original open sights are fitted and shoots very well. Obviously not had very much use as we know from experience that the finish on these tend to wear very quickly this one seems alright. A nice collectable item but also nice to shoot. An early semi bull pup if ya like. With military styling.
This highly regarded classic air rifle dating from 1972, is in very good condition the metalwork retains virtually all its original finish and original open sights are fitted. There are some small surface marks and nocks to the stock and very nice Japanese made Rhino 4 x 40 scope is fitted with with slightly more recent scope mounts. The rifle shoots at a good consistent 9 foot pounds, and is quite smooth to shoot. A vintage classic indeed.
This nice quality German air rifle is in quite good condition, the metal work retraining some of its original finish but has gone slightly mat through time. Original open sights are fitted, a leather sling has been fitted on to a swivel which has been neatly welded we assume to the barrel and swivel screwed in to the stock. The stock itself has numerous surface marks and scratches through the varnish but would clean up nicely, the rubber butt pad has perished and gone hard over time. The rifle shoots at about 9 and a half foot pounds so very well for its age and probably not far off of what it would have done when new as these were not actually 12 foot pounders at the time. Even though that limit did not exist in 1967 when this rifle was made.
Ifle is in fairly good complete condition with back having turned slightly brown and slightly grey. The stock is nice with a good clear BSA stamping but the cross grain strengthener and the pistol grip has swelled slightly so stands slightly proud of the pistol grip. Neverthelesstherearenocracks or movement in it at all. A new breech washer has been fitted and the rifle shoots very well probably up to original specs. As we said the stock is quite smooth and looks very nice.
This early mark 2 Airsporter is in excellent working order producing full power with several different types of pellet. Not with much recoil, it really does shoot nicely. In fairly good condition retaining some original blacking the photo etching is just about visible under light wear and some cleaned off spots of rust on the cylinder. This is the model with the four separate scope grooves to take specialist mounts only. Standard open sights are fitted which are in good order the back block has been polished off the stock has no cracks or breaks in it. Just one scratch on the back. This is a usable gun rather than a collector's item.
This very solidly engineered rifle is in very good condition retaining most of its original finish. The photo etching is visible but only under a good light as it has virtually faded out. It does indicate that the majority of the bluing on the gun is completely original. The open sights are fitted and work well and are complete, the stock is very nice condition with a very clear BSA stamping, a few minor surface marks with no major cracks, there is a hairline crack running from cocking link to trigger guard and this may have been subject to a repair some time ago but is nothing to worry about. Screws all seem original and good, overall a much much better example than average. The rifle shoots really well at about 6.5 foot pounds, you can a slight escape of air on shooting at the breech so we will supply a brand new breech seal for the purchaser to fit if they wish.
This all time classic rifle is in fairly good condition retaining some of its original bluing which has gone thin here and there. Stock has some surface marks and scratches but is a nice piece of walnut with extra checkering underneath near the trigger guard. See photo. Fitted with what is presumed to be its original open sights and sling swivels. This is indeed the 32" export model in .177. No safety catch fitted as they were not at that time. We have left the original spring in but have fitted a new breach seal and the gun produces about 8 foot poundies. It might go up a bit with a new spring but it actually shoots quite nice and smoothly. This would have been a connoisseur rifle in 1972 before they became generally known about in 177 even more so. We have not had many HW35s in .177 in this country.
RED BOB'S BELL TARGET
Hit the bullseye on this very substantial, British made target, and the bell gives a clear, undeniable BING that you have hit the bull. Lid lifts up to put paper targets in. Fun or serious competition or just to show off what a great shot you are!.
Made by a local craftsman in Bognor Regis.
£125
Shipping is £14
Order code: BOBS BELL TARGET
COLOUR: BLACK/GOLD (enquire for latest)
STOCK NUMBER: 3691
This nice quality British made air rifle is in good condition. The metal work retains lots of its original black finish with just a slight odd scuffing or wear mark. The stock has e few surface scratches and dings, nothing major but looks very slightly tired. The original open sights are fitted the excellent safety catch works superbly, the rifle shoots nicely with a pleasant recoil characteristic and produces about 11.2 foot pounds. The barrel lock works very neatly as it should. The overall quality of this rifle is good as we said. Originally this would have been fitted with sling swivels however these have been removed leaving an empty hole in the bottom of the stock and a slight shadow mark on the barrel where the swivel was fitted. A classic British air rifle. The Webley Omega was Webley's stab at competing with Weihrauch air rifles however it was not as successful as it should have been as at the time they introduced it the Weihrauch HW77 became available and whilst this was clearly meany to compete with Weihrauch HW35 and 80 the 77 was a much better shooting rifle although the Omega was a much better gun than the very popular Vulcan which preceded it and introduced the safety catch which is still used on some Turkish made rifles today and is one of the best safety catches available being ambidextrous resetable and very positive. A nice rifle really.
This left often seen deluxe version of the BSA Airsporter is in quite good condition the metalwork retaining most of its original blue finish. No open sights are fitted the tap lever appears to have been slightly modified by thinning down for some reason and there are a couple of very small holes which have been filled on the fore end next to where the open sights would have originally have been. The rest of the stock is in good order, a nicely grained piece of walnut with no serious marks or scratches just very light wear. Fitted with a 4x32 compact scope which gives the correct eye relief on this rifle which can prove problematic with scope fitting. The gun shoots at around 10.4 foot pounds with RWS Supadome pellets with a smooth recoil it shoots quite nice, a good working gun.
This BSA Cadet Major has been refinished to a very high standard with the metal work looking new polished black metal. The stock has also been refinished to a very high standard but with a BSA logo the little rubbed down. Its nice n shiny and really does look a nice rifle fitted with its original rear sight and front sight and shoots quite smoothly.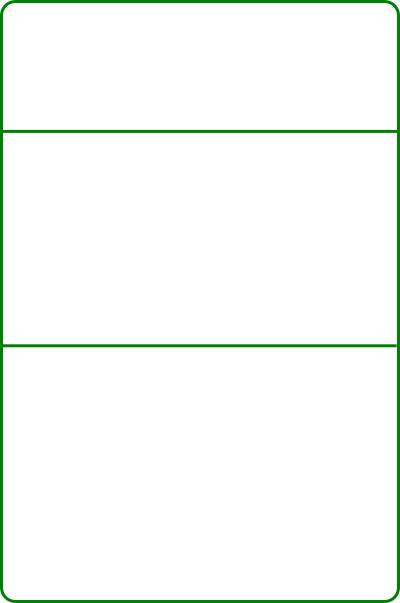 This is the not often seen large version of the Relum Repetier. This is in .22 calibre the metal work retains most of its original finish which is nicely polished and blacked. The stock is in very good condition with a nice clear Repetier badge on it and a nicely shaped metal butt plate. Sling swivels are fitted, a flip up type rear sight the only problem with it is the magazine tube itself is missing its pellet follower and long tab and the spring is only half of its length. Therefore this gun can not be used as a repeater but can be used as a single shot .22. The mechanism of this is very similar to the ASI Paratrooper repeater of later years and it is clear to see where Gamo got their ideas from. Although a similar mechanism did exist pre war used by a company called Emge in Germany although they are very rare. A rare Relum item for any collector's of Relums of which there are actually a few.