Binoculars and Telescopes Phone up & order it
01243 827500
Quick & easy



© Copyright Protek Supplies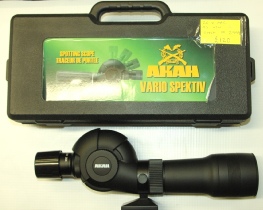 AKAH SPOTTING SCOPE
20 - 60 x magnification, angling swing view eyepiece.
Cased as new
£120
Stock code 4119
INCLUDES A NICE LITTLE FOLDING TRIPOD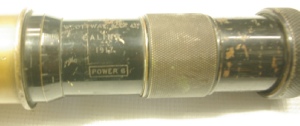 WORLD WAR 1 TELESCOPE - Brass construction, heavy made in Ealing West London in 1979. 6x magnification. £95.00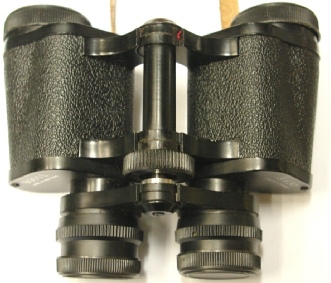 8 x 30 binoculars, made in Kong Hong, coated optics, image is a little milky but the images converge accurately making them fully usable. Not bad, not bad, and they come with a leather carry case. £15.00
To get an idea of scale they are about 15cm wide (6") (half a foot)
We have new and used telescopes, binoculars and monoculars in stock, a small selection of them is shown here. See many more in our shop.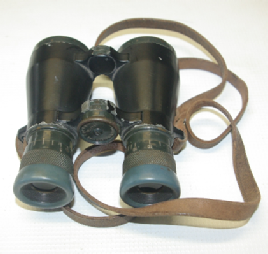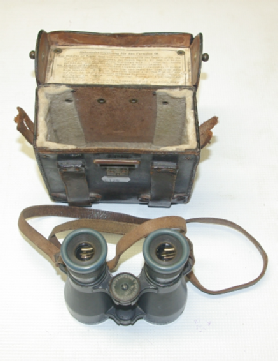 WW1 era FERNGLAS 08 binoculars by Emil Busch made in Germany. Good clear optics, focus rings on both eye pieces work. Nice quality leather case with instructions (in German) on inside of lid. £125.00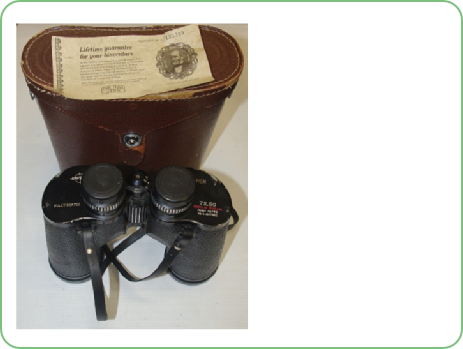 SWIFT "SKIPPER" binoculars. Very clear image, 7 x 50 optics, Japanese made, it has some almost unnoticable black marks on optics only really visible against a bright back ground like the sky. In good quality carry case and has the lifetime warranty paperwork still with them.
£40.00

Made by Fred Cox 100 Newgate lane, London. Dates from 1850s, leather is worn as yu would expect after these years. We tried it and the optics are really good. We could read a car reg at c300 metres, better optics than a lot of telescopes made now. £45.00
Open length is 37cm closede is 13cm Also the eyepiece is protected by a very neat little slide closer fixed to the eyepiece.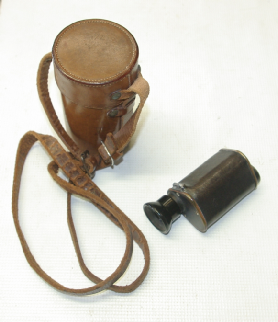 PRE WW1 MONOCULAR
Made by C P Goerz, Berlin and retailed by Negretti & Zambra, London. The prism within the unit has a chip out of it and when you look through it you can see a small what looks like a speck of water but the picture is 95% complete and we managed to read a number plate on a car about 180 metres down the road. Focus works by rotating the eyepiece. In a leather carry case as pictured, a nice item. About 108mm long.
£30.00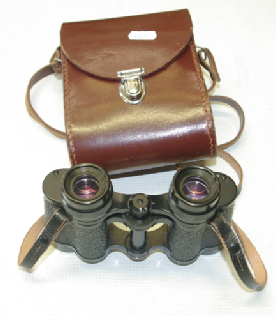 CARL ZEISS
8 x 30 binoculars, superb optics as you would expect from Zeiss, really nice leather case and both the binos and the case are in very good condition.
Stock number 5076
£98.00