Antique & Vintage air rifles (pre 1939)
© Copyright Protek Supplies
Air rifles & pistols
You are on the red highlighted page
MAIL ORDER INFORMATION
Items that are shown with a blue envelope can be either purchased from our shop or you can have them delivered directly to your home address.
Items where no envelope is shown can be purchased from our shop or you can have them sent to a registered fire arms dealer near you, and you collect it from them. To order an item from us phone 01243 827500
Here is a great selection of antique air guns. As all of these were made BEFORE 1939 they can be sent directly to you. For details on any of these or to order one (or more) phone 01243 827500
Phone up & order it
01243 827500
Quick & easy
Whilst this antique butt reservoir rifle has no markings or makers name on it we are pretty sure it is of Austrian manufacture, there is no decoration and it is very plain in the military style. The hammer mechanism is unusual with moving striking piece which strikes a just off centre located hammer. The butt reservoir itself appears to have been recovered in leather some time after its manufacture, a really nice job has been done and it looks in good condition. The metalwork is in brown smooth condition apart from the brass coloured brass! The lock plate itself is devoid of any engraving or decoration, it is extremely plain and functional. Fitted with a ramrod which may well be later, probably not original and nice tiger stripe effect to the wood which has probably been refinished. Plain trigger guard fitted underneath with quite a thin trigger. An interesting antique item. We have seen repeating versions of this made by Girandoni but this one is a single shot and not made by Girandoni (sometimes referred to as Girardoni). This rifle is stored in our shop but is not on open display.
Calibre 8mm ( 0.32" rifled)
Made c1800-1820
Barrel length 708mm (27.75")
Overall length 1170mm (46")
£2650.00
BELLOWS GUN - circa 1770 to 1790, continental-probably German. No makers name. Double set hair trigger which works with a little coaxing. Little peep sight fitted to tang of stock. Lots of shaped brass inlaid plates to butt and side of mechanism. Nice carved scroll work to stock. Barrel opens at the breech by pushing a little lever in front of the brass trigger guard. No bellows mechanism inside the stock the ramrod is missing. At some time in the past the stock has been broken and repaired and possibly a new piece of wood inset. The woodwork goes right to the muzzle of the large diameter octagonal barrel. 44" overall length, 30" barrel. A really nice decorative piece .25 cal (6.35mm) £995
Price: £995
PRICE REDUCED
ANTIQUE VICTORIAN AIR CANE
This Victorian air cane nor been refinished or restored. It has some of its original finish on which you can see would have been a nice burnished brown sort of colour. However what is left is worn, scraped and particularly worn around the trigger buckle. The lock work is good, the cylinder does not hold air, the ferule at the end is a newly made replacement there is a serial number on the band at the muzzle but no maker's name can be seen on the item. Complete with an old pump and a newly made key. The calibre we believe to be around about 9 mm with poly groove writing. Nice being its a tap loader as most of these are muzzle loading. NOTE: THIS IS SOLD AS A COLLECTOR'S ITEM ONLY, NOT FOR USE.
This interesting design of pump up rifle is in quite good cosmetic condition retaining most of its original bluing an also all the original nickel plating to the valve and trigger block mechanism. Pumps ok takes a bit of energy to get it to work, stock is in good condition with minor surface wear and marks and scratches. Original open sights are fitted, nice clear markings to the top. It is in the slightly unusual 5.4mm calibre with rifling only at the end of the barrel. Known at the time as the paradox and now adopted as something marvellous by a modern gun maker. Most things in fire arms have been tried before to some extent. Sweden's answer to the Crosman of the prewar years.
This classic and sought after British made air rifle is in reasonable condition, the metal work is brown and a bit grainy, some areas are smooth some rough, rest of the rifle is complete apart from the front sight which is a replacement part and the rear sight elevation screw which is an obvious replacement but does function. The breach lock up is quite tight, the stock unfortunately has a chunk missing out of the back measuring about an inch by half inch. Also has a retailer's name stamped in to the stock for a company in Belfast and a previous owner's name which is also an Irish name. A middle quality and condition item with quite clear stampings on the top "Coxes patent C.G. Bonehill manufacturer" and a Britannia trade mark registered trade mark "The Britannia and other registration numbers which are all quite clear. Most of the crews seem to be original difficult to tell really. Overall a fair example seen better seen worse.
This lovely antique air rifle is in truly superb condition retaining virtually all the original dark black blue finish to the barrel and frame and parts. The stock is in very good condition with lovely sharp chequering with just a few surface scratches and marks. The cylinder is good, unfortunately there are some deep vice marks on part of it. These were supplied to the rifle on an exchange basis, you sent your empty one off and they return to you a full cylinder. Imagine the disappointment of an owner who had looked after his rifle very well received back a cylinder that had been not kept as well. A truly lovely antique with lots of engraving which is all nice and crisp, nice horn ribbed butt plate and this model is fitted with sling swivels to the barrel and stock. An excellent collector's item in lovely condition.
IMPROVED MODEL D (Light Model) 38" long
This early under lever rifle is in fairly good condition the metalwork is brown and grainy the legend on the cylinder is visible, the front sight has lost its bead, its been filed off there is no rear sight the rear sight has a blanking plate put very neatly in it, in favour of a flip up rear sight. We believe this rear sight to be a home made replica of the original very nicely made. The stock would have originally been fitted for one of these sights. The stock is in original condition not been rubbed down the trade is visible but there is a pattina of age and numerous marks to the stock but the pistol grip is not cracked. Most of the screws seem to be original but there is one extra hole put in the trigger guard for what purpose we are not sure. Possibly the fitting of a sling swivel as we have seen these fitted in this position on trigger guards before but there is not one on this. This is the example with metal butt plate and its the light or ladies model which is 39" long. The spring and tap seem to b e very good. This has the 13 and three quarter inch stock marked as such..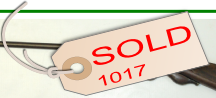 These GEMs can be sent directly to you as they are antiques,
and as you know antique air guns increase in value and scarcity!
COLLECTION OF GEM AIR GUNS
PHONE FOR DETAILS ON ANY OF THEM OR CALL IN TO OUR SHOP IN BOGNOR REGIS
01243 827500
This really nice interesting antique is in good condition in a nicely fitted baize lined oak brass bound case with various accessories as shown below which include bullet mould, oil bottle, pump. It has two barrels one of which is a smoothbore and one of which is rifled with a c13mm bore. We believe the rifled barrel may be a later replacement. The manufacturer's name is on the smooth bore barrel and that reads "E. London Gun And Rifle Maker, 1 London Wall, London". The butt removes from the action and the action itself has what we believe to be a air bypass for de cocking the gun. This is also a very neat tap loader for loading of balls. Leather covered butt of some age. This is a very nice collectable item.
PLEASE NOTE:
Due to the value of this item we are unable to post it to you.
This is a slightly superior quality GEM with heavier componentry than some of this size. Unfortunately this has lost virtually all its original nickel plating which has given way to a brown and pattented surface overall. However the markings on the top of the barrel are still visible being "patent " then the cross pistols trade mark for Eisenwerke Gaggenan and then "Watson Pall Mall" who were an early importer of GEMs. This is fitted with a very nice cast shaped butt plate, the barrel lock up is extremely tight and secure, the trigger mechanism works perfectly. Probably the original rectangular section spring is fitted and that has seen better days. Overall a tight rifle just lacking in its external finish .Believed to be original open sights fitted, the rear sight is part of the doll head type barrel latch.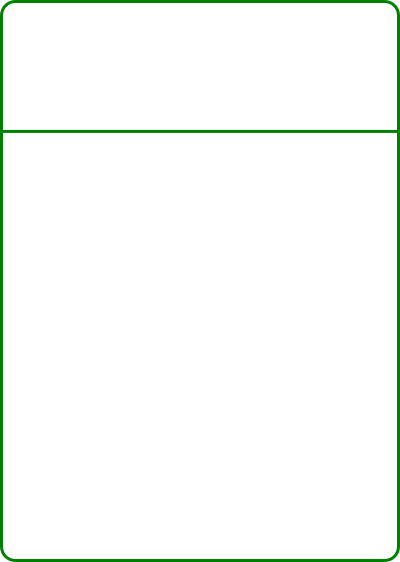 This good quality GEM rifle is in nice condition, the cylinder having possibly been re nickeled it is difficult;t to tell, as well as the butt plate. This has a T bar latch mechanism which is very tight, fully octagonal barrel which has gone a bit grey which is why we think the cylinder and cocking link etc must have been renickeled. Good clean .25 bore possibly the original spring fitted as it is a rectangular flat section spring. Stock is nice and tight on the gun and the butt plate is nice. Overall a fair bit better that your standard GEN. Has some markings indicating a patent date of 1891 on the barrel catch. No other markings that we can see.

Calibre: .177 smooth bore
This GEM air rifle was in its day one of the best are rifles you could buy is fitted with a nicely adjustable target rearsight similar to that fitted to Giffards of the day. Unfortunately it is no longer in good condition and can only be described as fair condition. The fully octagonal barrel has light pitting and has been cleaned off and the rest of the action is similarly lightly pitted over all. Also some cracks in the butt stop where it meets the action and a tiny bit of looseness in this area. Nice cast butt plate carefully fitted on tot the stock. T bar barrel latch, some slight movement at the breach. We believe this is called the Demi Tir target model and was made to order with this rear sight. We also believe this gem was at one point in the collection of the late Tony Williams.
This nice quality French made CO2 powered rifle is in fairly good condition the metal work being brown to black, the action having nice engraving on it and retaining most of its original finish. All components are as they should be with the exception of the front sight which we believe to be a replacement but looks fine. The stock has probably be rubbed down at some point, the checkering is not that sharp. Original and nice balloon butt plate fitted. The action is in good working order. This is the 8mm version which we have have found to be less common than the 6mm version and 4.5mm versions. That is based on what we have had through our shop we do not know actual production figures. The cylinder is in good condition and matches the action and barrel very well. A nice quality early antique air rifle.