Antique/classic air pistols 3
© Copyright Protek Supplies
Air rifles & pistols
You are on the red highlighted page
MAIL ORDER INFORMATION
Items that are shown with a blue envelope can be either purchased from our shop or you can have them delivered directly to your home address.
Items where no envelope is shown can be purchased from our shop or you can have them sent to a registered fire arms dealer near you, and you collect it from them. To order an item from us phone 01243 827500
We are always looking for antique air rifles and pistols. Phone us on 01243 827500
Phone up & order it
01243 827500
Quick & easy
DOZENS OF WEBLEY PISTOLS IN STOCK, GIVE US A CALL OR BEST POP IN AND SEE THEM
Beautifully made replicas of Webley boxes from yesteryear,
ideal for collectors.
REPLICA WEBLEY PISTOL BOXES

This fine quality blued steel pistol is in fairly good condition retaining most of its original pellets but with some surface scratches on one side but worn and very lightly pitted on the other side where it has laid in the box. A bit of a shame. The grips are perfect and the pistol shoots very well with a very good spring and very tight breech lock up mechanism. The box is a bit torn and battered with one end flap detached but present inside the box.
This pistol is in good condition, complete and working, retaining most of its original finish but with areas of wear down the sides where it has lane. Good condition un chipped grips. Supplied in one of our superb reproduction boxes with a compartment and an empty repro pellet box.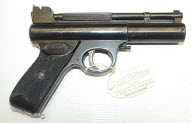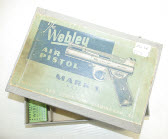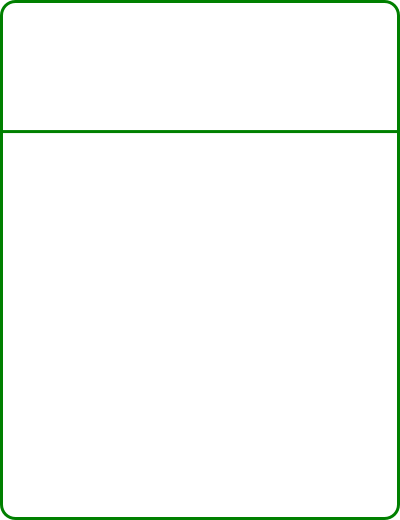 In mint condition, supplied in one of our superb reproduction boxes with repro pellet box and instructions/diagram leaflet.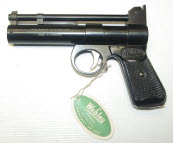 This Premier, one of the last of the brown grips, but with what we believe is a suncorite finish is in excellent near new condition obviously had very little use. In its box, the box is a little battered and torn. Complete with an original tin of Webley pellets with about 50 pellets therewithin. Plus a little gift voucher which appears to be original. A nice collector's item.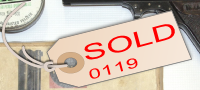 This nice underlever target pistol is in good condition in its original box. This is however some marking at each end of the scope rail where something was fitted and has rubbed (maybe) however it has fully adjustable open sights. There is an adjustable grip, which most people dont realise id adjustable, you can adjust the rake of the grip. This pistol is in its original polystyrene tray with cleaning rod , oil, instruction manual. A much under rated entry level target poistol.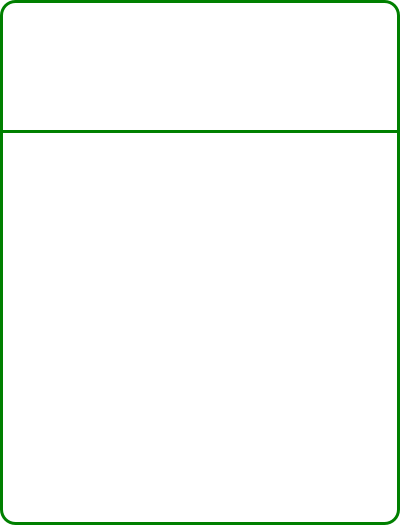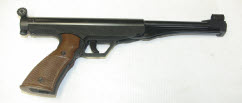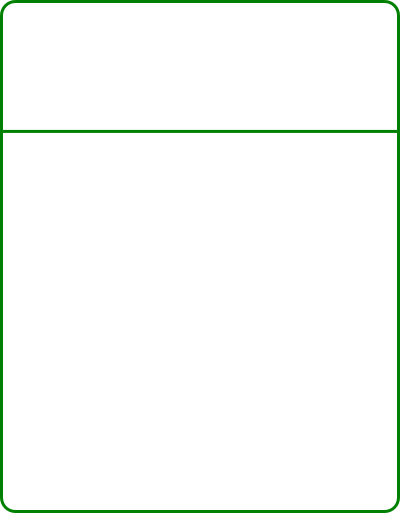 Fairly good cosmetic condition, a bit graunchy to cock and a bit stiff and a bit low on power, maybe it needs dismantle and sort. Grip has at some stage been broken through and repaired. The lettering pic#616 is on top of the breech block dont know what that means. All the rest of the markings are usual and nice and clear. Adjustable rear sight, solid made pistol.