© Copyright Protek Supplies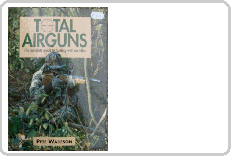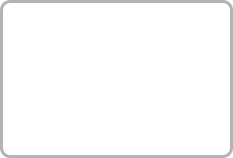 EDITOR: Matt Clark
Paperback 286 pages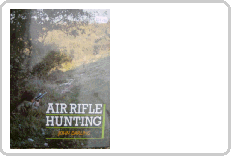 Brand New - Paperback - 172 pages - third printing - USA 1996 - First published 1958 classic book about true antique air guns, ball reservoir, butt reservoir, gallery air guns, Quackenbush with a list of known makers. A very useful book for anyone interested in old air guns.
Go Airgun Shooting
Phil Price
The perfect guide to a fantastic sport.
99 pages
Soft back
New condition
£7.50 inc postage
AUTHOR: Forward Marv Epling, special article by Frank Briggs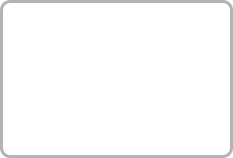 Phone up & order it
01243 827500
Quick & easy
This is a superb glossy reproduction 22 page booklet in the French language featuring Giffard rifles and accessories presumably from around 1895 to 1900. With a full colour card cover and some interesting information, the pictures are in English!
Top picture shows front cover, middle picture shows rear cover and the bottom picture shows the booklet open.
£14.00 collect from our shop
£16.00 posted to you (UK only, if outside UK email us first to find out postage rate)
THE COMPLETE AIR GUNNER reprint from 1907 in the 1980s. Includes adverts for BSA Military pattern, pellet dispensers etc and how to shoot an airgun from horseback! Picture of Streastham Grammar School students shooting BSA Military pattern air rifles, where are they now?
By R B Townshend M.A.
With numerous illustrations
Shrink wrapped, un opened
£16.95 inc postage
THE AIR GUN FROM TRIGGER TO MUZZLE
G V CARDEW G M CARDEW AND E R ELSOM
Rare classic technical book 1976 good used condition
£30.00 inc postage
AIR PISTOLS second edition
DENNIS E HILLER
Good condition in plastic dust cover 1982
£28.00 inc postage
Hardback some sellotape has been put along top and bottom of dust cover. Good photos.
Guns The development of firearms air guns and cartridges Told In Pictures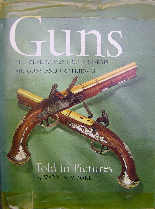 The Airgun From Trigger To Target
By G V Cardew and G M Cardew
Covers the complete workings of the air gun from the moment the trigger is pulled through to the point when the pellet strikes the target.
Contains stunning photographs of pellets in flight.
235 pages, soft back, brand new condition
£38.00 inc postage
GAS AIR AND SPRING GUNS OF THE WORLD
W H B SMITH
Fantastic book for anyone interested in air guns made before 1957. Very interesting articles on the history of air guns and all models of air guns that were being produced in the 1950s including some that are extremely rare and very little seen today. Also includes some of the first proppper published scientific tests of air guns and is essential for any collector of air guns especially rare post war guns.
Hard back, 279 pages, really excellent condition.
£18.00 inc postage
AIRGUN DIGEST, ALL NEW 3RD EDITION
BY J I GALAN
288 pages, soft back, good condition, 1995
£25.00 including postage
TITLE: The Airgun Book 1st edition
AUTHOR: John Walter. Some small annotations inside by previous owner, generally good condition.
THE AIR GUN FROM TRIGGER TO MUZZLE
G V CARDEW G M CARDEW AND E R ELSOM
Rare classic technical book 1976 used, slightly faded. Some oil staining on back pages.
£28.00 inc postage
THE AIRGUN BOOK, by john walter
First edition, 1981, excellent condition
£32.00 inc postage
AIR GUNS and AIR PIST0LS
1st edition 1955
By Leslie Wesley
Hardback 178 pages
£24.00
Reprint of THE COMPLETE AIRGUNNER first published in 1907 with illustrations of BSA Military pattern and airgun shooting on horseback. Includes a series of special photographs of the Cadet Corps of the Streatham Grammer School . R.B. TOWNSHEND 108 pages. Soft back £12.00 including post
This 99 page soft back book is superbly printed and covers all aspects of airgun shooting, choosing accessories, air gun law, methods of camouflage, air gun history and more. Essential reading for any airgun shooter. Published about 2008.
£8.00 inc postage
THE ART OF SHOOTING
Charles Lancaster
208 pages hard back
First published 1889 this is 1985 reprint. Regarded as the finest work in shooting.
£8.00 in c postage
THE ENGLISH REVOLVER, A COLLECTOR'S GUIDE to the guns, their history and values.
George Prescott
Hardback
150 pages
£20.00 plus £5 postage
WEBLEY AIR RIFLES
1925-2005
By Christopher Thrale
£32.00 collected from our shop
Add £5.00 postage
CRUSADE IN EUROPE
By: General Eisenhower
The soldiers story of where the battles of world war 2 were planned.
1st edition, published 1948, dust jacket a bit torn.
£15.00 including postage.
THE STRUGGLE FOR EUROPE
By: Chester Wilmot
1st edition, published 1952, no dust jacket
£12.00 including postage.
The Gun And Its Development
By W. W. Greener
Hard back, 800 pages
A classic book on shotguns originally published 1881 and rebuplished 1910
£8.00 plus £4 post
Handgun
By John Batchelor and John Walter
Hard back, 160 pages
£5.00 plus £4 post
The Book Of The Gun
By Harold L Peterson
£8.00 plus £4 post