© Copyright Protek Supplies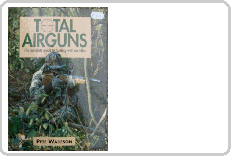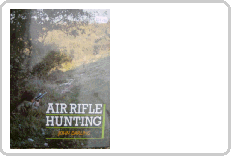 Brand New - Paperback - 172 pages - third printing - USA 1996 - First published 1958 classic book about true antique air guns, ball reservoir, butt reservoir, gallery air guns, Quackenbush with a list of known makers. A very useful book for anyone interested in old air guns.
AUTHOR: Forward Marv Epling, special article by Frank Briggs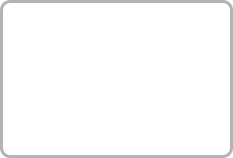 Phone up & order it
01243 827500
Quick & easy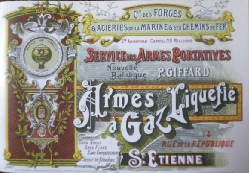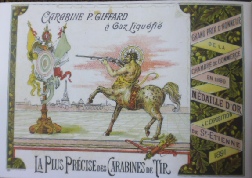 This is a superb glossy reproduction 22 page booklet in the French language featuring Giffard rifles and accessories presumably from around 1895 to 1900. With a full colour card cover and some interesting information, the pictures are in English!
Top picture shows front cover, middle picture shows rear cover and the bottom picture shows the booklet open.
£14.00 collect from our shop
£16.00 posted to you (UK only, if outside UK email us first to find out postage rate)

THE COMPLETE AIR GUNNER reprint from 1907 in the 1980s. Includes adverts for BSA Military pattern, pellet dispensers etc and how to shoot an airgun from horseback! Picture of Streastham Grammar School students shooting BSA Military pattern air rifles, where are they now?
By R B Townshend M.A.
With numerous illustrations
Shrink wrapped, un opened
£16.95 inc postage OUT OF STOCK
Hardback some sellotape has been put along top and bottom of dust cover. Good photos.
Guns The development of firearms air guns and cartridges Told In Pictures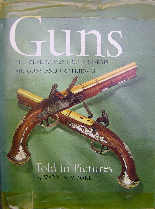 CUSTOM KNIFE MAKING
By Tim McCreight
Learn to make all purpose knives, wilderness knife, one blade pocket knife, damascus steel knife, lockback folding knife, partial tang carving knife and more. 222 pages with photos and diagrams.
£15.00 including postage


THE ART OF SHOOTING
Charles Lancaster
208 pages hard back
First published 1889 this is 1985 reprint. Regarded as the finest work in shooting.
£8.00 in c postage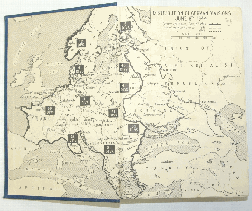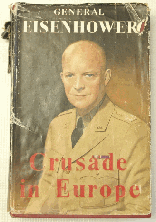 CRUSADE IN EUROPE
By: General Eisenhower
The soldiers story of where the battles of world war 2 were planned.
1st edition, published 1948, dust jacket a bit torn.
£15.00 including postage.
THE STRUGGLE FOR EUROPE
By: Chester Wilmot
1st edition, published 1952, no dust jacket
£12.00 including postage.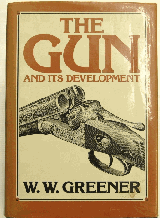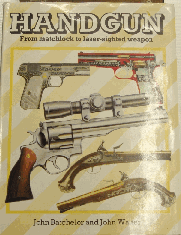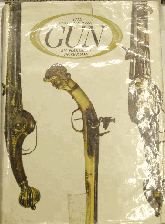 The Gun And Its Development
By W. W. Greener
Hard back, 800 pages
A classic book on shotguns originally published 1881 and rebuplished 1910
£8.00 plus £4 post
Handgun
By John Batchelor and John Walter
Hard back, 160 pages
£5.00 plus £4 post
The Book Of The Gun
By Harold L Peterson
£8.00 plus £4 post
AIRPISTOLS 3rd EDITION
By Dennis Hiller
Fair condition, fading to spine.
£33.00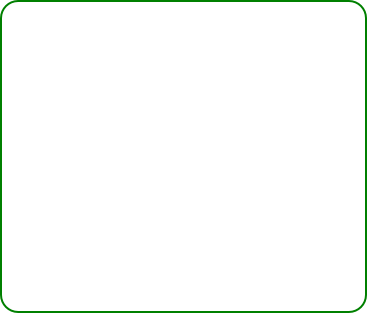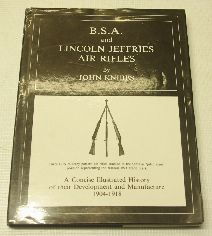 BSA AND LINCOLN JEFFRIES AIR RIFLES
By John Knibbs
1st edition, superb reference book. Good condition.
£120.00

AIR GUNS & AIR PISTOLS
By Lesley Wesley
!St edition printed in 1955. Classic book, fair condition, some "foxing". No dust jacket. £15.00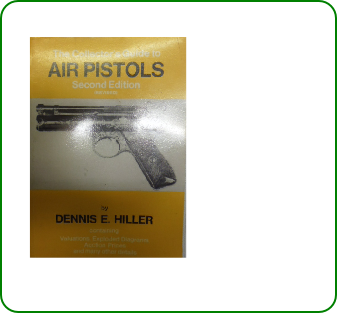 AIR PISTOLS second edition
DENNIS E HILLER
Good condition in plastic dust cover 1982
£28.00 inc postage
AIR RIFLE & AIR PISTOL MAINTENANCE & REPAIR
By Q. Cobham
The ideal book for enthusiasts wishing to practice air gun maintenance or curious to know how air guns work.Explains how to maintain, dismantle and make repairs that are typically needed. New and old guns are covered. Replace mainsprings, washers etc. Lots of photos and logically laid out in an easy to follow manner. Skills deemed from the guns covered can be extrapolated to other guns not covered in this book.
Reprinted 2021 Brand new.
£24.00 collected from our shop or £28.20 delivered (UK only)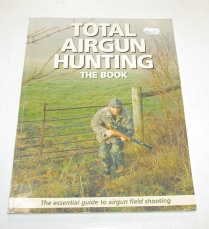 THE WORLD OF AIRGUNS
98 pages, soft back
£4.00 collected
£8.00 posted
THE SPECIALIST AIRGUN MANUAL
98 pages, soft back
£3.00 collected
£7.00 posted
TOTAL AIRGUN SHOOTING
98 pages, soft back
£3.00 posted
£7.00 collected

THE AIRGUN BOOK
By JOHN WALTER
2nd edition
Hardback
Used, Good condition, 150 pages
£32.00 including post
SOLD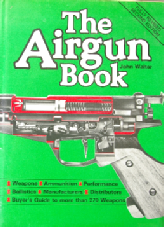 To place order
phone 01243 827500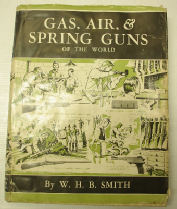 GAS AIR AND SPRING GUNS OF THE WORLD
WHB SMITH
VERY FIRST EDITION 1957, GOOD CONDITION WITH DUST JACKET.
£56.00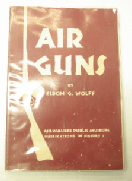 AIR GUNS
ELDON G WOLFF
2nd printing of 1968, some waterstaines at bottom of pages 1-44, very good book for pre 1900 air guns with superb listings of known makers, essential book for those with an interest in genuine antique air guns. Paperback with plastic protector.
£45.00
£45.00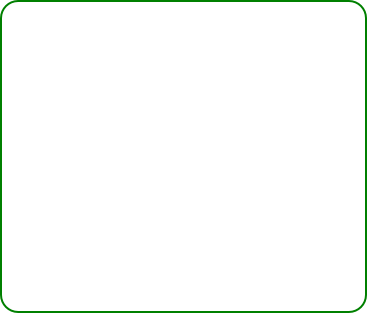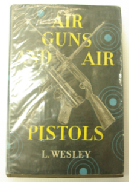 AIR GUNS AND AIR PISTOLS
L. WESLEY
Hardback, 210 pages, enlatged 1961 edition, good condition with plastic dust jacket protector.
£45.00

THE AIRGUN BOOK 1st edition
By John Walter
This is the 1st edition 1980, 150 pages fully illustrated.
Includes an introduction to principal operating systems, a discussion on design trends (1980), a gun by gun guide to over 270 models, a guide to air gun performance and ballistics and data on airgun ammunition. With exploded views on airguns and performance graphs.
£30.00 including postage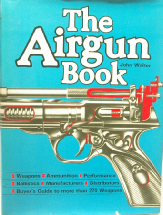 USED/READ IN VERY GOOD CONDITION

In its 280 pages and 30 chapters this full colour hardback A4 sized book allows owners and collectors to identify individual models and variations within model ranges. Also included are details on accessories and sighting aids available to BSA users at the time.This book contains many previously unpublished contemporary photographs and colour pictures of rifle details. Also has in depth look at actual shooting of BSA airguns at the time.
The Book Of The BSA Air Rifle 1905-1939
by John Milewski
A guide to shooting and collecting the iconic BSA air rifle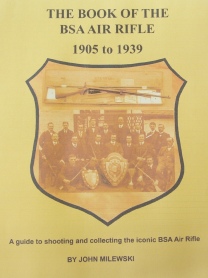 Pick up a copy in our shop you can order by phone on 01243 827500. You can also order via Paypal using the buy links.


To order a copy and pay by Paypal
use the links below
You can phone your order through and pay by credit or debit card, 01243 827500 or pick a copy up from our shop.
PHONE & PAY BY CARD FOR SAME DAY DESPATCH
TUESDAY to FRIDAY
11am till 4pm