© Copyright Protek Supplies
Photocopy of Tell Airgun Catalogue
Booklet "A Treatise On Air guns and Air Weapons" by Reilly Junior A highly interesting and informative read for anyone interested in air canes and air guns of the 1800's Published c1880 This is a reprint, not the original publication.
US AIRGUN magazine
Dated July/August/September 1999
£5.00 inc post
AIRGUN SHOOTER MAGAZINE back issues available at only £3 each (postage quoted when you order depends on how many you are buying) Phone us for details 01243 827500
We have back issues of Airgun Wold and Airgunner magazines available to buy. They are stored away from our shop so if you wish to purchase please phone us so we can bring in any issues you are interested in. If you would like them sent to you we charge £1 per magazine up to a maximum of £7 for as many as you like.
If you require an issue with a test or review on a specific gun then contact us. We may be able to find the issue for you.
10 assorted airgun mags 1980-2000. We will select 10 for you for just £22 including postage.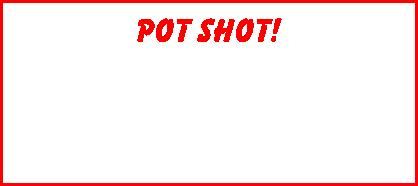 We have a limited number of this superb magazine for sale. Originally published between April 1984 and January 1986 a total of 22 issues. Edited and largely written by Jim Tyler this magazine was without hyperbole and was honest in its opinions and did not pander to advertisers. Unfortunately not a recipe for commercial success. Other contributors included Dennis Hiller, D. Brian Plummer and Nigel Curtis. The issues we have for sale are:
Number 1 April 1984 £12.00
May 84, May 85, August 85, £5.00 each
Add £1.00 per item up to a maximum of £7 (so 7 or more items would be £7 shipping)
1986 - 1998 inclusive, all have good collecting articles by John Atkins £7.00 each
Choosing an airgun for Christmas parts 1 & 2 £2.00 for both parts.
Phone up & order it
01243 827500
Quick & easy
AIRGUN WORLD 1983
Detached front/back covers £6.00 inc post
HOW ABOUT A COMPLETE YEAR OF AIRGUN WORLD MAGAZINES?
12 issues of the year of your choice (from the list on the right) for only £20.00
Postage: 1 year is £6.50 or 2 years plus is £13.00
PHONE TO ORDER 01243 827500
YEARS AVAILABLE:
1986
We have some other years in stock (1983 to 2000)
phone us for availability on
01243 827500
AIRGUN WORLD, VOLUME 1, ISSUE 1, AUGUST 1977, poor but complete condition £9.00
Volume 1 Number 2 - Sept 1977 £5.00
Volume 1, number 5 - Dec 1977 £5.00
Volume 1, number 6 - Jan 1978 £4.00
Volume 1 number 8 - March 1978 £4.00
Volume 1 number 9 - April 1978 £4.00
Volume 1 number 11 - June 1978 £4.00
Volume 1 number 12 - July 1978 £4.00
AIRGUN WORLD PAMPHLET ON SHOOTING FOR THE BEGINNER. Includes advert for Webley Excel and Eclipse.
£1.00 inc postage
1980 all months (12 issues) in Airgun world binder £25.00 or £37 posted.
1979
August
September
October
November
December
£4 each including post.