 Phone up & order it
01243 827500
Quick & easy



© Copyright Protek Supplies

W205 - The little medallion that is attached to the replacement Junior air rifle spring (medallion only, no spring) £9.00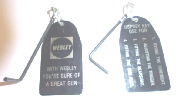 W468 - Osprey tool tag as supplied with the Webley Osprey, used but good condition, we can't be certain the allen key is the correct one as appears to be metric (in inches it measures .106 inches) £12.00
W296 BOXED - The mounts as shown above but in the original Webley box. £25.00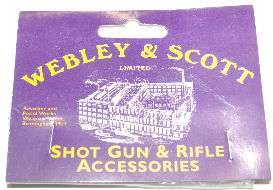 W532 - Header card, Webley, 102mm by 75mm. £1.00 Only one of them though.
W500 - WEBLEY JUNIOR pistol component parts and prices (no longer valid due to inflation!!). This is a quality reprint on the correct paper and will enhance any Webley enthusiasts collection. £1.00 from our shop or £2.00 if you want it posted to you. Order by phone only 01243 827500 or if you are placing an order by Paypal for other parts add this (W500) for £1.00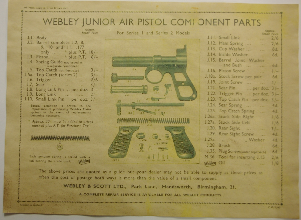 W339 - Tag that was supplied with the key that was supplied with the Webley Hawk. Good condition. £8.00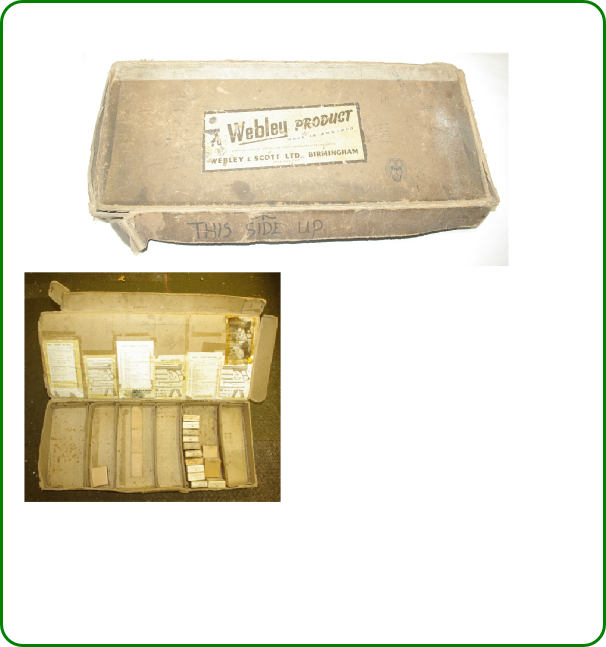 We have inherited a collection of these from a sadly departed airgun collector/colleague/friend. The example shown is a middle condition one, we have others in less good condition with fewer internal boxes and some in better condition with many more internal boxes. Priced accordingly. These are rare retailer spares boxes which would have been in a gun shop and filled with spares to provide spares to customers in the shop. These are a nice addition to any Webley collection and also could be used to store pistols and parts if you have them. Rare classic collectors items.
No inside partitions or boxes £40.00
No inside parts boxes £60.00
The one shown above £90.00
WEBLEY RETAILER'S PARTS/SPARES BOXES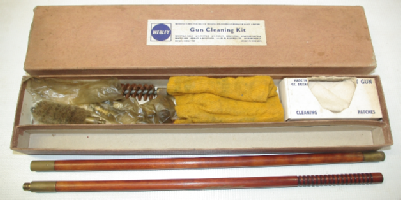 This is a Webley cleaning kit from the 1970s. It is for 12 bore shot guns, used in very good condition. Comprises wooden rod, five brushes and cleaning pads. Rod is still in what we think is the original plastic bag. £12.00 in shop, £13.00 (plus post) by post.