 Phone up & order it
01243 827500
Quick & easy



© Copyright Protek Supplies
W440 - Webley synthetic rifle oil bottle dating from early 1980s. Contains about 10% of what we beleive to be the original contents.
£10.00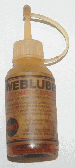 W492 - This is a can launcher made by Webley in the 1970s with the rare black handle. It is supplied with a custom made metal display holder and an emptied but unopened tin of Sainsbury's cola drink which is the correct size for the seal. The launcher used a .22 blank to launch tin a considerable height. (search Youtube for videos on Webley can launcher, we did, very entertaining!). £45.00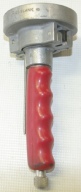 W482 - WEBLEY tin drinks can launcher, works with .22 long blanks. Used, collector's item. £36.00
W296 - Webley marked mounts. 25mm high mounts in very good condition. As we recall there were one batch made with the Webley logo stamped in c1999/2000. The batch after were not marked. Ideal on Eclipse, Xocet, Stingray, late Vulcan etc £24.00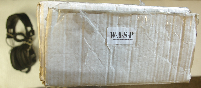 Complete your Webley collection with this WASP metal detector. Course and fine controls make it really easy to use and very reliable. This is a genuine Webley product that was shown in their late catalogues. With the original box and a pair of headphones. Brilliant design, WASP = Webley And Scott Products, its yellow and black and sounds like a wasp. Brilliant! Just one thing the course knob has the centre yellow disc missing.
£120.00

W205 - The little medallion that is attached to the replacement Junior air rifle spring (medallion only, no spring) £9.00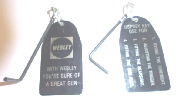 W468 - Osprey tool tag as supplied with the Webley Osprey, used but good condition, we can't be certain the allen key is the correct one as appears to be metric (in inches it measures .106 inches) £12.00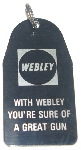 W468B - Osprey tool tag as supplied with the Webley Osprey, used but good condition, no allen key £12.00
W296 BOXED - The mounts as shown above but in the original Webley box. £25.00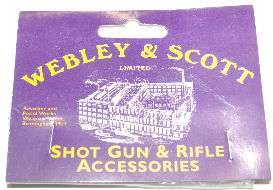 W532 - Header card, Webley, 102mm by 75mm. £1.00 Only one of them though.
W500 - WEBLEY JUNIOR pistol component parts and prices (no longer valid due to inflation!!). This is a quality reprint on the correct paper and will enhance any Webley enthusiasts collection. £1.00 from our shop or £2.00 if you want it posted to you. Order by phone only 01243 827500 or if you are placing an order by Paypal for other parts add this (W500) for £1.00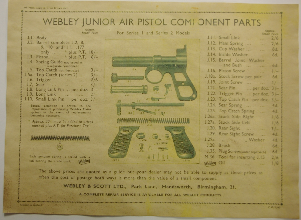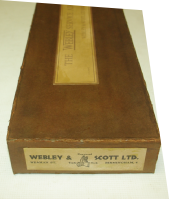 Orders being taken for these boxes now 01243 827500
They are £95.00 plus £12.00 postage
W517 - Webley oil bottle, no contents, about 4 inches high. With reversible nozzle, believed late 1970s. £8.00

Genuine period badge that was obtained by collecting vouchers in Webley pellet tins. 3 vouchers and 15 bob or something, not many of these around.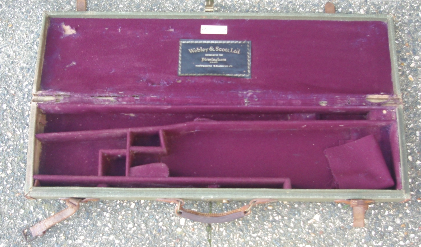 WEBLEY green cloth covered wooden GUN CASE - made in 1930s by Brady, it is in quite good condition , could be converted to Mark 2 Service air rifle case some wear and losses to the lining particularly on the fold, a small piece of baize of the correct colour is included for possible repairs. The Webley label is the original one made of leather we believe.
£120.00