HOLSTERS and PISTOL CASES Phone up & order it
01243 827500
Quick & easy



© Copyright Protek Supplies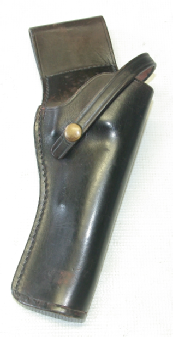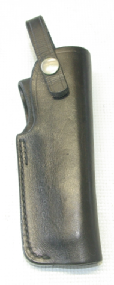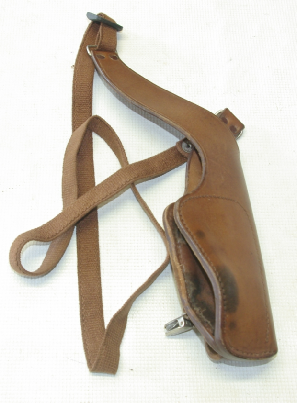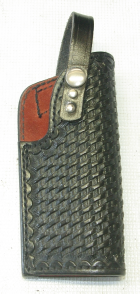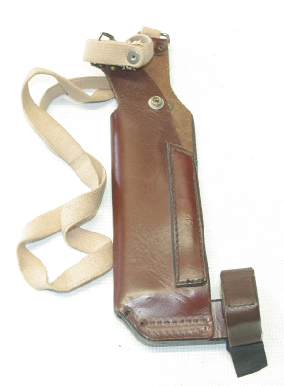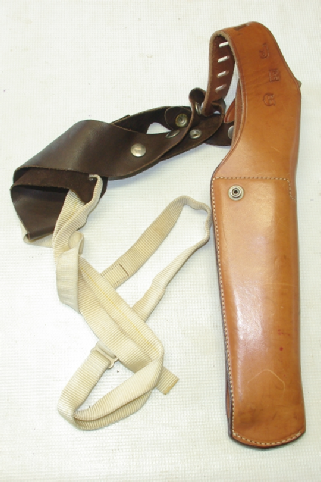 HOLSTER1 - DON HUME JORDAN HOLSTER, H216 No 26 made in Miami USA. Used. Very good condition, for Smith & Wesson revolver up to 6.5 inches barrel, high quality £30.00 ITEM CODE HOLSTER1
HOLSTER2 - SMITH & WESSON B11 45 holsterfor Colt 1911 Browning, Luger. Used very good condition £25.00 ITEM CODE HOLSTER2
HOLSTER3 - Leather shoulder holster for small frame semi-auto eg Colt Defender, Walther PPK etc. Believed USA made, good quality, used. £22.00 ITEM CODE HOLSTER3
HOLSTER4 - Price Western made, basket weave leather, for Colt 1911, Browning, Luger etc. Used in very good condition. £20.00 ITEM CODE HOLSTER4
HOLSTER5 - Leather shoulder holster for Smith and Wesson etc revolvers up to 4" barrel length, believed American. Used in very good condition, good quality. £15.00 ITEM CODE HOLSTER5
HOLSTER6 - Shoulder holster for up to 8" barrels revolvers, Dirty Harry style, American made quality leather, used very good. £35.00 ITEM CODE HOLSTER6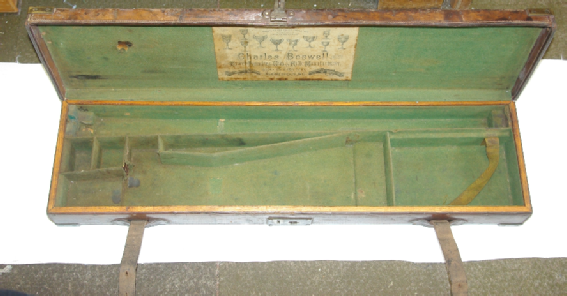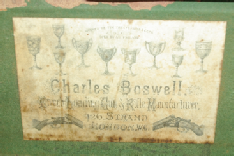 This is a nice quality solid leather gun case with brass corners, in fairly good condition, some marking and general scuffs to the leather. The lock plate is broken the key cover is missing but the catch still catches and if you move the peg across it will release the catch. There are two keys in the case but we don't know if they are anything to do with this the key may operate the lock but we did not want to risk it in case it jams up. Inside the case has some wear to the baize lining partition for a hammer type gun and double barrels. Solid wood carcus, external length is 32 inches and internal 30 and one half inches. Complete with its original heavy duty leather securing straps. And solid leather handle well fitted to the outside. Also has the label on the inside of the lid indicating the box was made between 1883 and 1921.
£85.00

A nice quality canvas and leather rifle case with a trade label inside for John Dickson of Edinburgh complete with some pull throughs and old tin of Vasaline and a soft slip. The name A Maitland has been stenciled on the outside of the case and slightly covered up, the name Adam Maitland is written inside the soft slip which is a nice quality soft canvas and leather bound slip. We have seen a number of these converted for Webley Service air rifles but obviously would have other uses as well. Quite nice condition with leather handles, leather action retaining strap and one only leather strap that goes round the case. Green baize lining in quite good condition reasonably clean, no lock but the closing mechanism works. Measures 32 and one half inches long outside and 31 inches internal.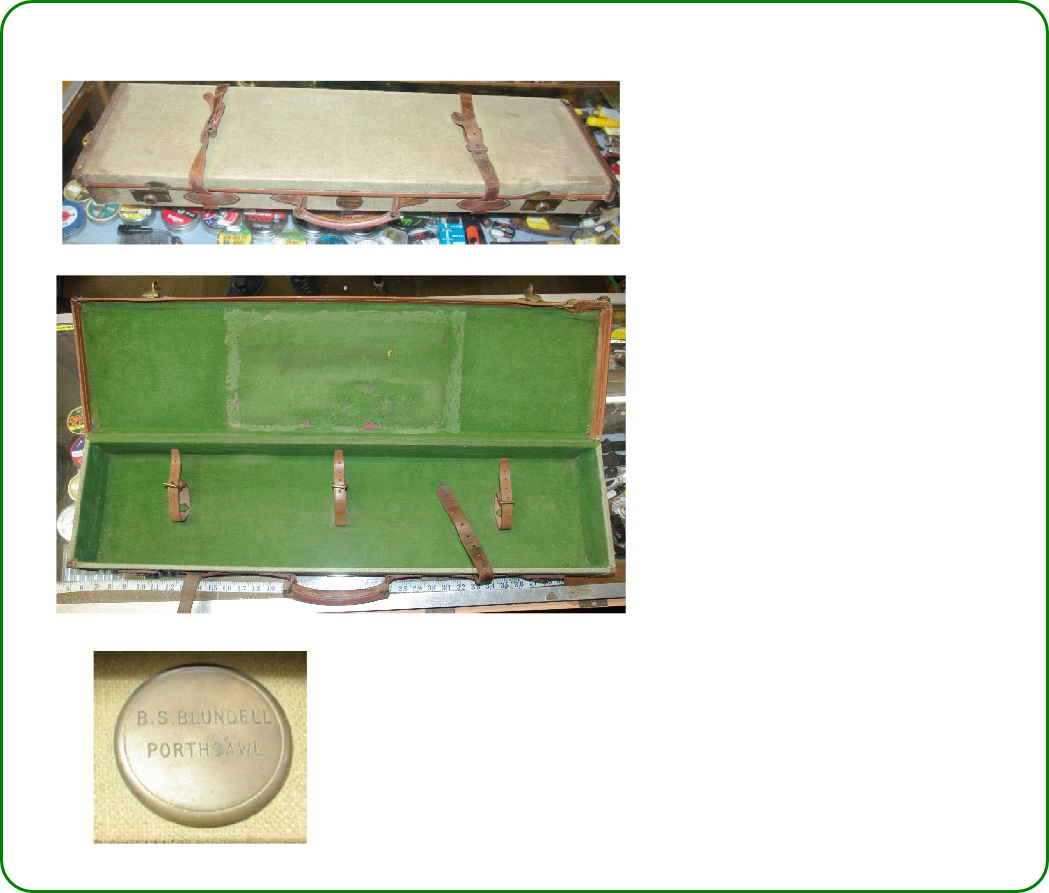 This good quality canvas and leather bound case is in good condition, there are no compartments inside just some leather retaining straps, 2 locks on the outside for which we do not have the key but they both function fine, quite nice condition green baize lining apart from where a trade lable has been removed from the inside of the lid. Two leather outer straps which are not in that good a condition but are just about complete, sold leather handle, the case measures 34 and a half inches outside length just under 34 inches inside.
£65.00
This case has a brass plaque underneath the leather handle stamped " B.S. BLUNDELL PORTHCAWL" (A town in Wales).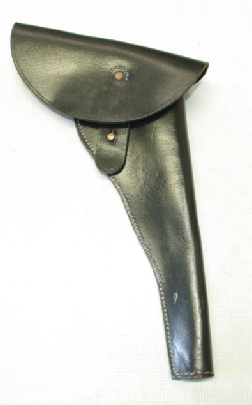 HOLSTER7 - To fit Remington 1875 or Colt Navy revolvers. Black leather, no makers markings, used, very good condition. Length is about 35cm. £15.00
HOLSTER8 - Leather holster fits 1911 pistols, made by Price Western Leather, used, in very good condition. Overall height 13.5cm approximately £12.00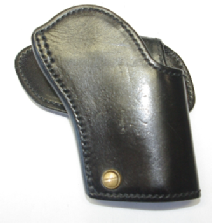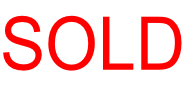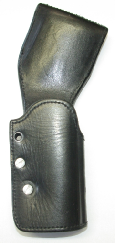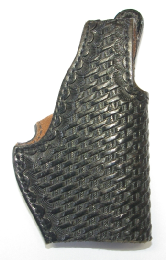 HOLSTER9 - Len Dixon, England, very good quality for small frame pistols. PPK, COLT DEFENDER etc. £15.00 ITEM CODE HOLSTER9
HOLSTER10 - High quality holster for small frame revolvers and semi auto pistols. Basket weave effect, no maker's name. £15.00 ITEM CODE HOLSTER10