 Phone up & order it
01243 827500
Quick & easy



© Copyright Protek Supplies

CALDWELL BALLISTIC PRECISION CHRONOGRAPH
Make sure you are legal and check power/consistency of your air gun following repairs or modifications. A list of velocity readings tells a lot about a guns performance.
• Factory calibrated within 0.25% accuracy
• Simple operation, large LCD screen
• Metres per second or feet per second
• Oversized sun screens for increased reliability in full sun operation.
• App displays and easily exports velocity, data logs notes weather conditions.
• Optional interface with mobile device via included 15 foot jack cable..
INCLUDED
Chronograph
4 stainless steel rods
2 oversized sun shades
15 foot audio jack cable
• Nylon carry bag
£149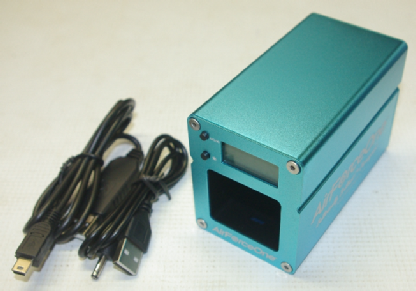 Only 10cm long by 55mm wide and 68mm high
• Fully portable, re chargeable battery powered
• Indoor or outdoor use
• No auxilliary light source needed
• Easy carry lightweight design
• Measure pellet velocity and rate of fire
• Download all your test data to your computer
• Record temperature and humidity at the time of shot
• Charging and data cables included
• Clear backlit display
• Screw hole for tripod mounting
• Accuracy within 1.3%
• Housed in a sturdy metal case
Product code M547
£109.99 (plus post)
Order by phone 01243 827500
Or buy in store today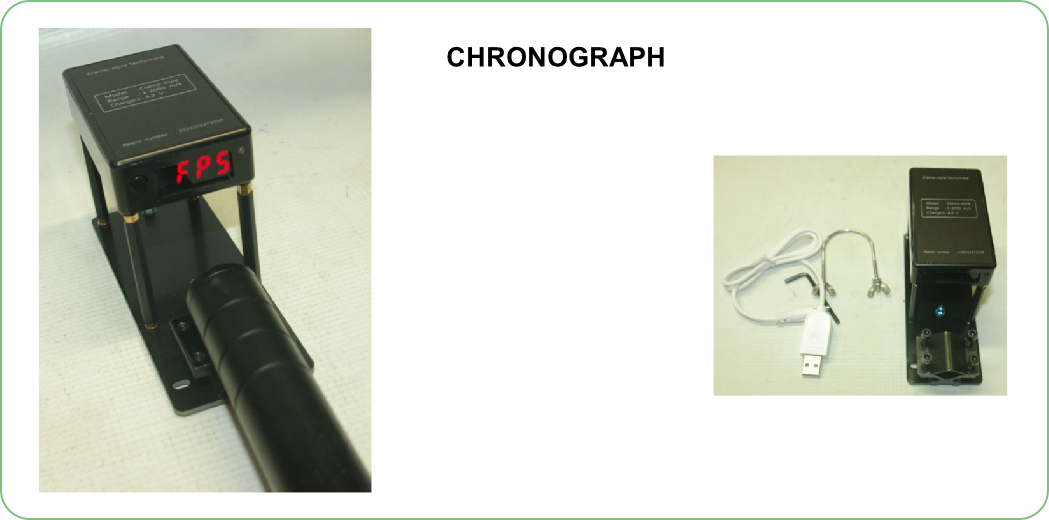 The easiest chrono to use that we have seen, lay gun barrel on, clamp in place, read velocity directly or input the projectile weight and gives the required info in an instant!. Rechargeable via a plug in lead from a USB socket (computer or little plug in phone charger). Easy quick and effective for testing air rifles, air pistols or airsoft after repairs or maintenance has been carried out, or taking readings when using new types of ammunition.
£69.95
Supplied with all the bits you need.